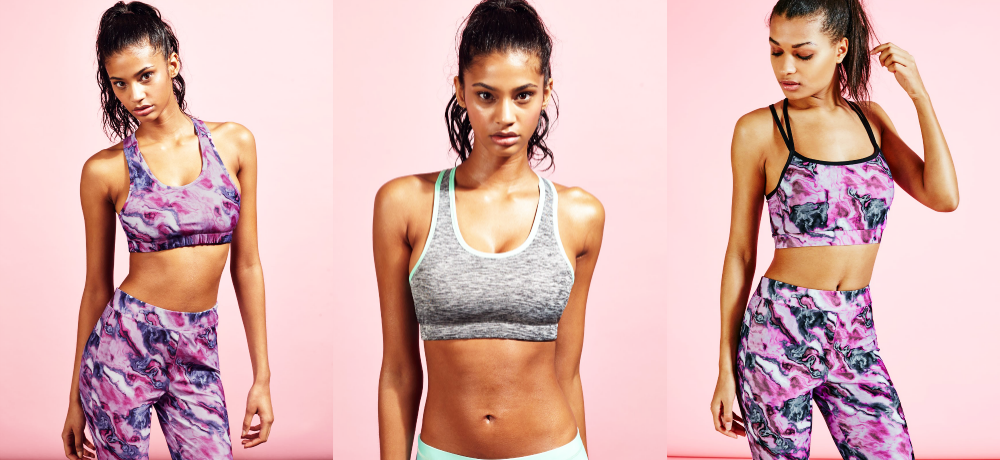 What better time to show you some of my favourite gym wear than New Year? Now the boxes of Quality Street and Roses have officially been eaten and demolished, it's time to attend that gym session, jump on the treadmill and get that dream body you've been thinking about. I know that a lot of people's New Years resolutions or goals is to get fit and healthy (mine is too) and let's be honest, what better way to do that than in complete and utter style!?
2015 was the year gym wear really stepped up a lot in my opinion, it became flattering and fashionable, so much so it's become socially acceptable to wear it outside the gym on your daily adventures out and about. Sports bras and leggings have become so easy to incorporate into your everyday casual outfit, it's not a loss if you don't manage to attend the gym as much as you would like to; they're still cute, fab and still there when you decide to go back!
Not all gym wear has to be super expensive either! Many high-street stores have added gym wear to their pre-existing lines that are fashionable, comfy and perfect for dipping your toes into the fitness world. In fact, the Primark gym wear is really lovely and H&M's is really popular.
I've managed to round up my favourite gym wear picks (some of which I'm buying myself) from some higher-end brands (I'm talking your Nike and Adidas) and also some more affordable options from Forever 21 and Boohoo.
Shop my picks below!
Abbi x