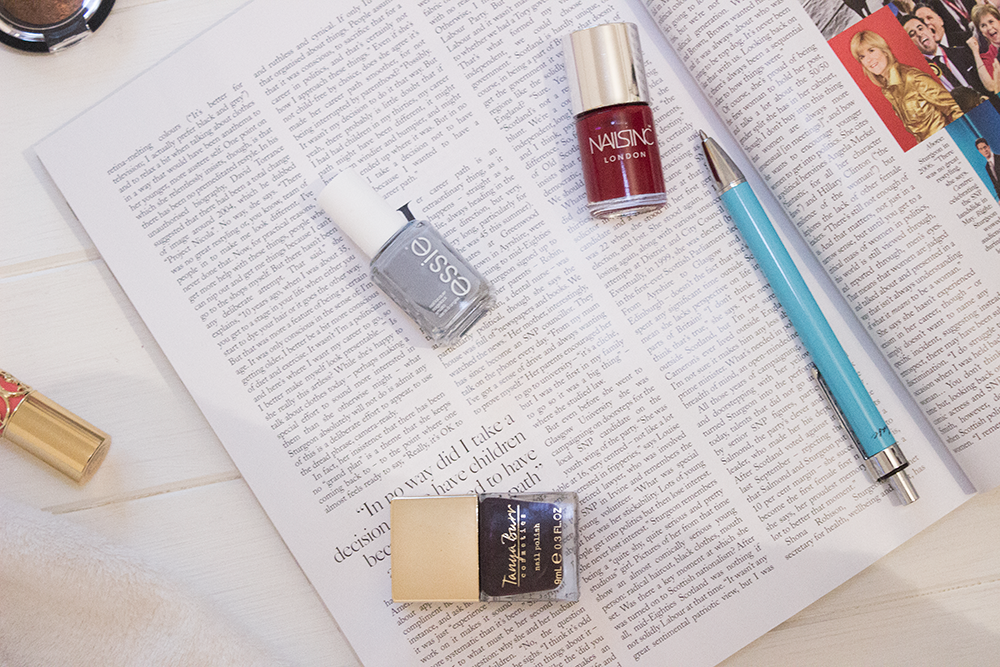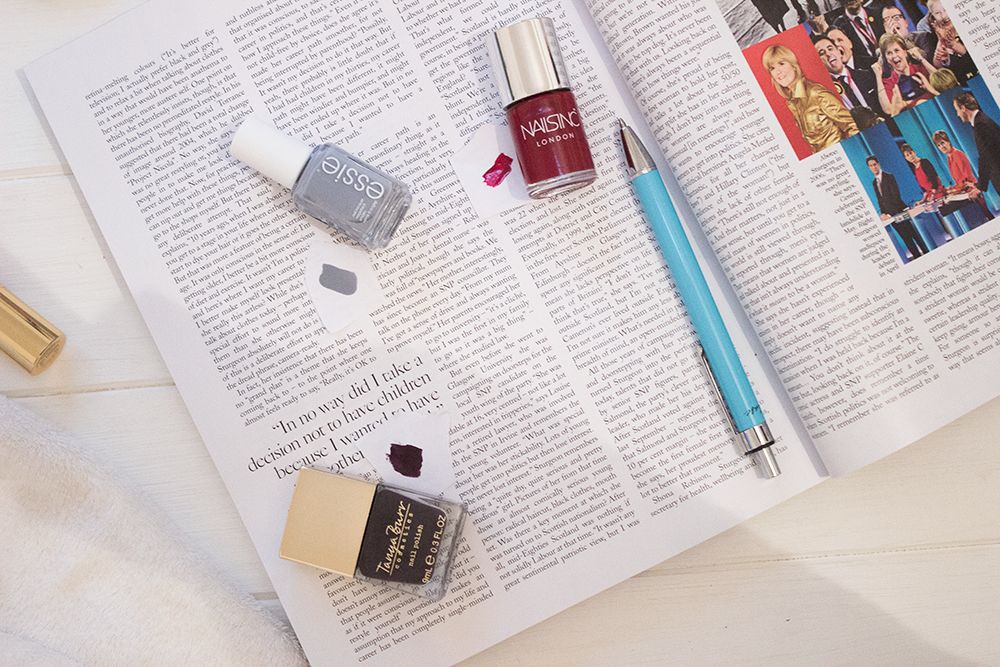 With the dark afternoons and evenings ever so present, I find it the perfect time to sit surrounded by fairly lights, hot chocolate, cosy blankets and paint my nails whilst watching a Christmas movie. I mean, what else are you expected to do? This time of year, the pinks and the pastels remain slightly dusty in the back of my collection and out come the reds, the blues and the bolds. Here are my three top picks.
Nails Inc. Tate / When it comes to formulas, Nails Inc. really does offer something impressive, bold and long lasting. Tate is the perfect Winter red. It's a deep colour that's only a little darker than your typical pillar box red and really stands out, screams class and sexy and is probably going to be the one I wear at Christmas. It's that good.
Essie Cocktail Bling /
Probably one of my favourite polishes of all time,
Cocktail Bling
is a beautiful mix between grey and lilac and really does look so flattering and chic on the nails. This also goes fantastically well with a full monochrome and/or a professional wardrobe. A beautiful shade that only needs two coats and has the most amazing shine as it's finish.
Tanya Burr Cosmetics New York Night /
 Violet is another perfect shade for Winter which once again goes ever so perfectly with a workwear and monochrome wardrobe and
New York Night
really ticks all the boxes. It's an incredible deep purple that looks so classy and elegant on the nails and it really is the perfect off-black colour that's bang on trend at the moment.
What's your favourite Winter polish this year?