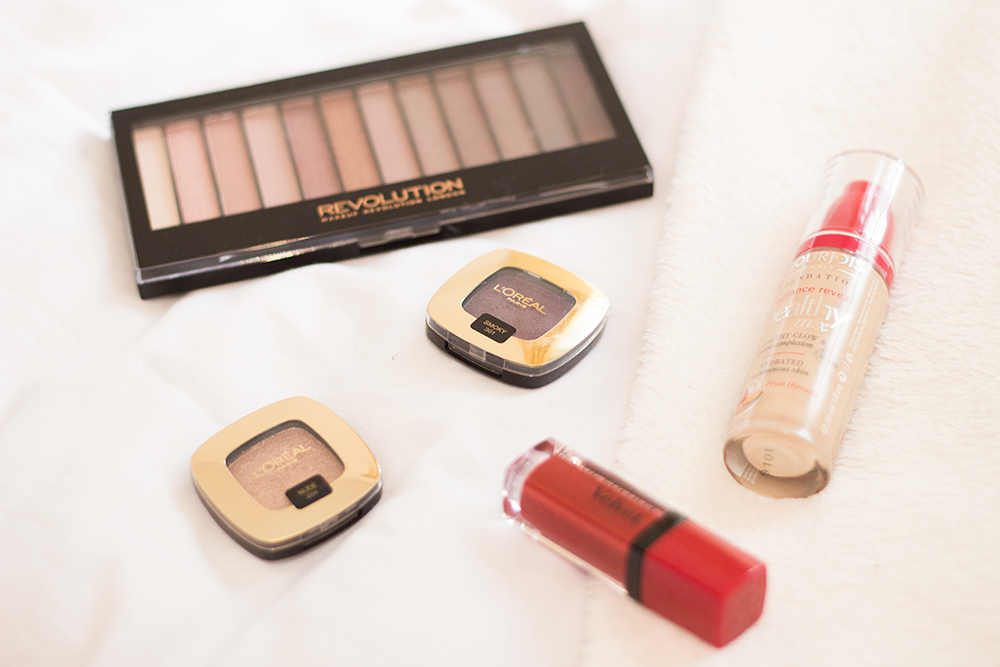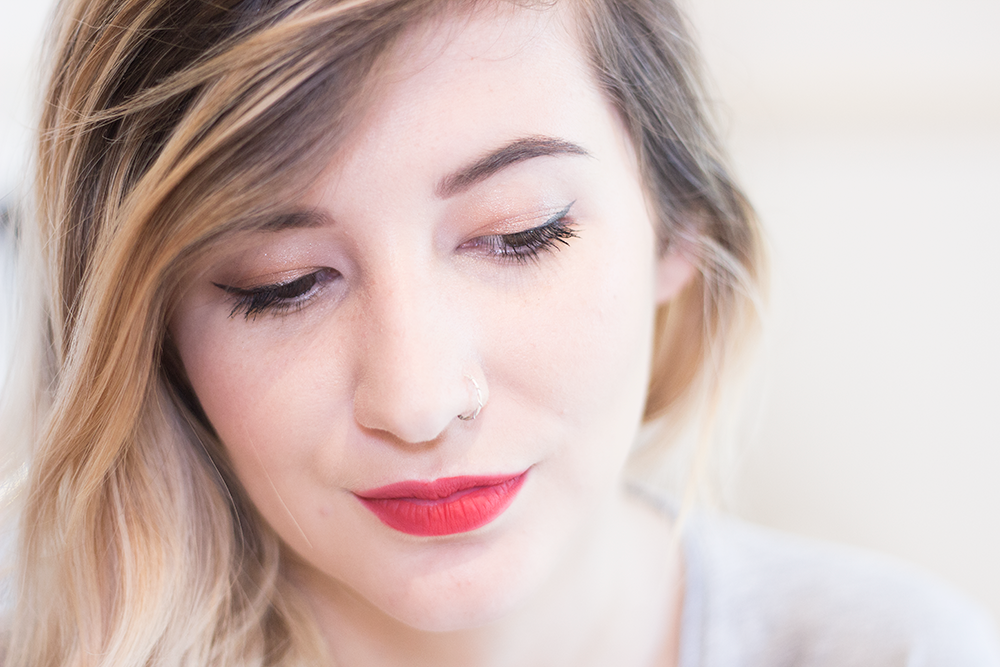 -Bourjois Healthy Mix Foundation & Rouge Edition Velvet Lip Stain & Makeup Revolution Iconic 3 Palette-
-Bourjois Healthy Mix Foundation & L'Oreal Eyeshadow '204 Golden Nude'-
It's not often that I venture into Superdrug just purely for makeup, believe it or not. For cotton pads and the odd dry shampoo, yep, and it's more than likely I will walk out with a lipstick or two… but it's rare that I go in there purely to browse the makeup stands and take my time picking what products I want. But when Superdrug was holding a student discount (see, there are more benefits than just afternoon lectures!) evening, I decided to take a nosey on what the drugstore had to offer!
Bourjois Healthy Mix Foundation /
When it comes to drugstore foundations, Bourjois is up there as one of my all-time favourites. There are some amazing formula's, good shade ranges and the packaging is also one of my favourites from the drugstore. After trying the
Healthy Mix Serum
a few years back, I decided to buy it's
foundation counterpart
which offers a heavier (but flawless) coverage. First impressions: I like it, has a wonderful dewy finish, covers my redness really nicely and doesn't have that tacky feel some foundations do!
Makeup Revolution Iconic 3 Palette /
Considering it's hype, I've barely even touched Makeup Revolution so decided to raid their stand. After way too much deliberation (believe me, there was lots I wanted to try!) I settled on an eyeshadow palette. Size wise, this is perfect for travelling and offers you 12 really quite impressive shades. I personally love the mix of pinks and purples in this palette and this is going to be my best friend when it comes to smokey eyes! The shadows seem to be really pigmented as well and are super easy to blend, also, loving the fact that there is a mix of both matte, shimmers and pearl finishes!
L'oreal Color Riche Eyeshadows /
First up, the reason I saw these was more definitely the packaging. I'm pretty in love with the simple gold design and clear lid; the perfect size for travelling and storing and the shadows themselves really do pack a punch! I picked up 204 Golden Nude and a really beautiful purple colour 301 Escape in Bordeaux. Before you even go to use these you can see just how beautiful they are, I really like the whole pressed pigmented thing and the shadows themselves are super pigmented, creamy and a joy to apply and blend. I can't get enough of these two and been picking them all up almost daily… which pretty much tells me I have to go and buy more!
Bourjois Rouge Edition Velvet Lip Stain /
I can't leave any drugstore without some sort of lip product in my basket and this time I decided to go with a product I already knew I would love. The Rouge Edition Velvet range is probably my favourite; intense colour, wonderfully creamy and you can apply this and not have to worry about it for a few hours! I picked up a deep red colour (
01 Personne Ne Rouge)
mainly for the upcoming Christmas season (this is a serious contender for the Christmas Day lipstick…) and well, just look at it! It's so beautiful and my current favourite and go-to red!
What have you been picking up from the drugstore lately?