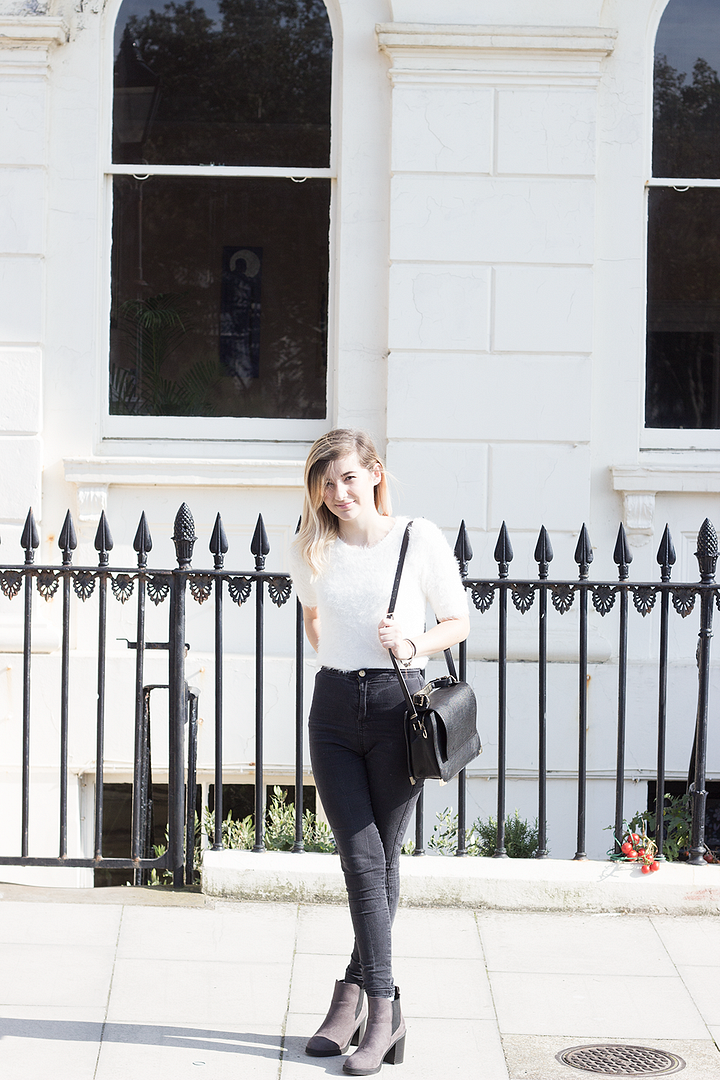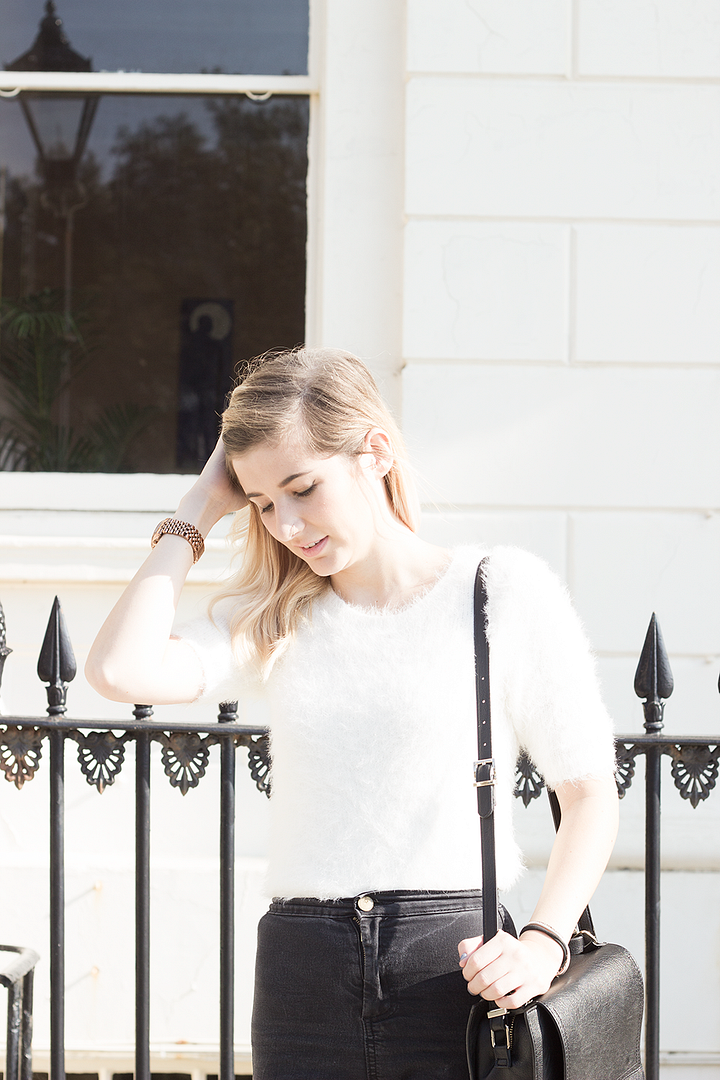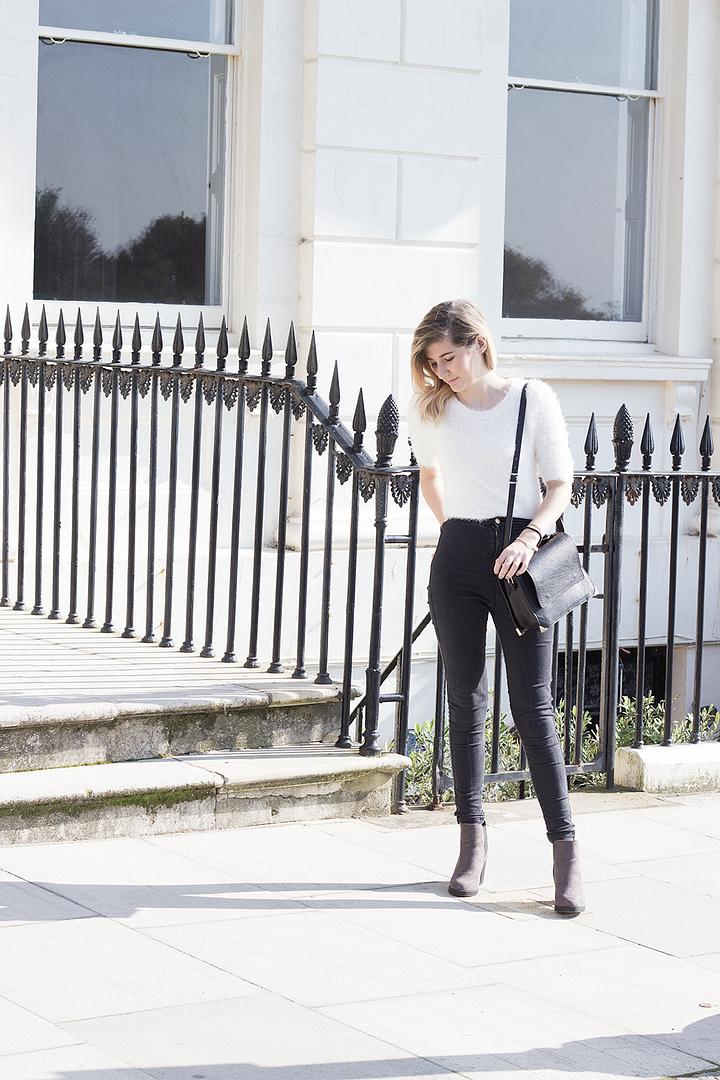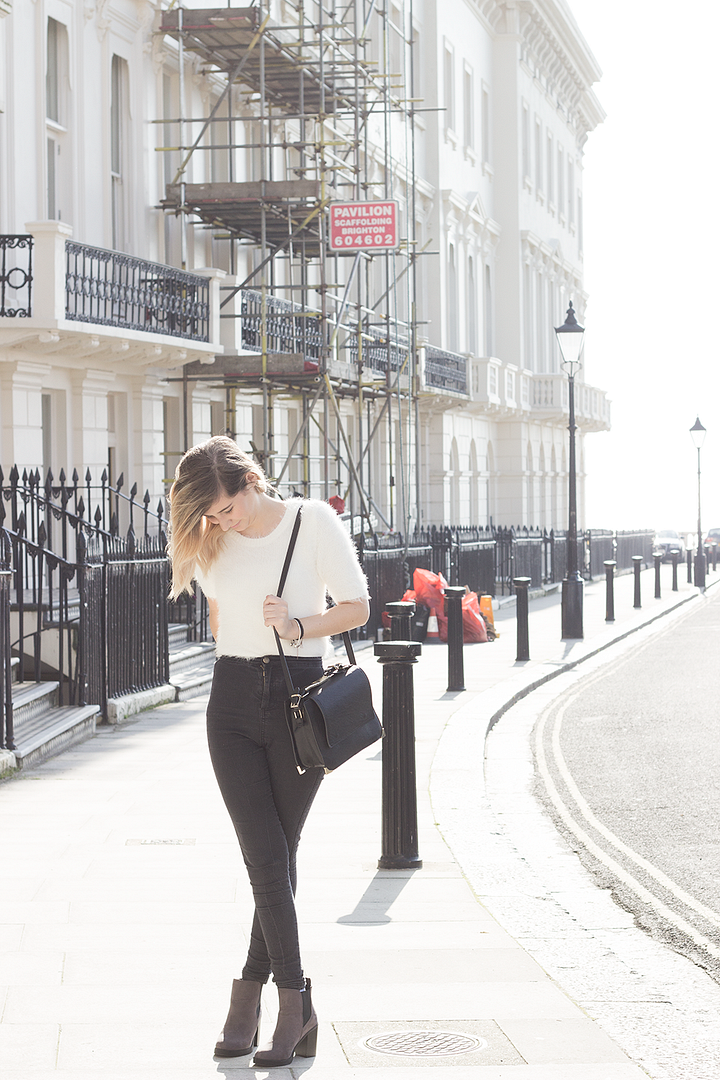 Jumper: New Look / Jeans: Missguided / Shoes: Primark / Bag: Zara
Everyone knows my day-to-day Autumn/Winter uniform consists of a jumper, jeans and boots and it's somewhat rare to catch me in anything else. My usual jumper requirements includes sufficient softness, sustainable warmness and high levels of comfiness. That's why this New Look fluffy jumper has become my newest best friend. It's a little bit longer longer than your standard crop jumper too which I much prefer and is wonderfully fitted but still has a certain amount of stretch.
Everyday jumpers are nice enough, but this adds a tiny bit of chic to your typical knitwear, it's super cute but what's best is that the fluff actually stays put to the jumper and there's none of that itchy stuff these jumpers sometimes has. Basically, it really is a winner.
I've teamed it, of course, with my high waisted Missguided skinny jeans that I love more than actual life itself and to add even more glam (and height) I've gone for my grey Primark boots that I don't ever want to remove from my feet. I love pieces that can be dressed up or down and fitted fluffy jumpers are the way forward for added chic but still keeping warm this season!
Shop my picks below: