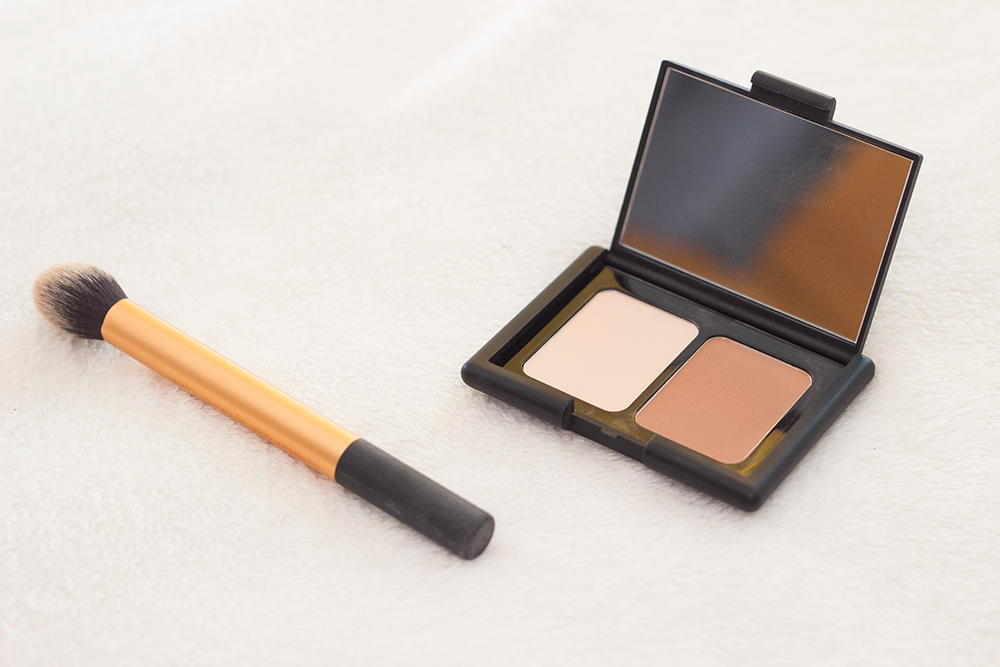 Contouring is one of those make-up trends I really love and can get totally on board with. After a tiny bit of practise, it's easy enough and it's pretty magical how it can transform a makeup look. There are plenty of contouring kits on the market but the lovely ladies over at SEVENTEEN sent me their Define and Conquer Kit and after taking a peek inside, it got me all excited.
I'm a little bit in love with the fact that the highlight is matte, this offers a brand new take on typical drugstore contour kit that are normally kitted out with a shimmery highlighter, which, by all means is great, but I like that this is a little difference. This kit allows for a much more natural look and really gives you the chance to really get chiselling away.
The contour powder can be used for it's primary use and also as an all over matte bronzer. It's pigmented but with a light hand you can build it up to however intense you require your contour to be. For instance, in the picture above, I used it quite lightly to achieve a natural but 'there' look but I definitely could of gone heavier. The powder doesn't have that chalky texture meaning you don't get powder falling apart all over your face, it's lovely and creamy and stays just where you choose to apply it.
The highlighter, again, is subtle but can be built up if you need it to be. I really like this; it looks incredible under the eyes and adds definition to my face that I didn't even know was possible and I find myself picking it up daily. Ultimately, if you're looking for that Kim K & Kylie J look, you've got yourself a real winner here that really does stand out against other drugstore (and even high end) alternatives!