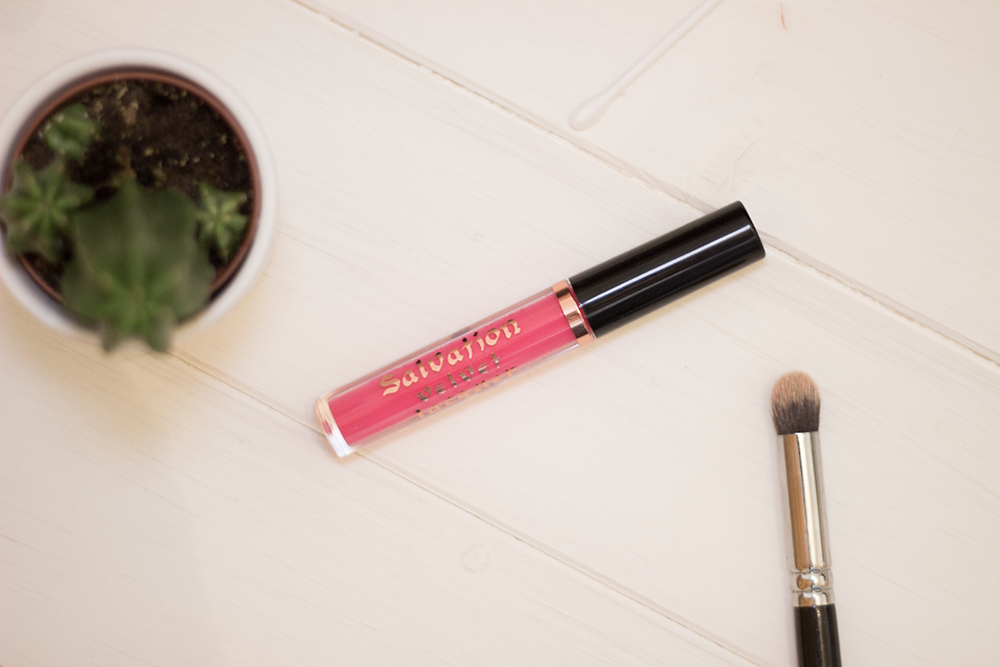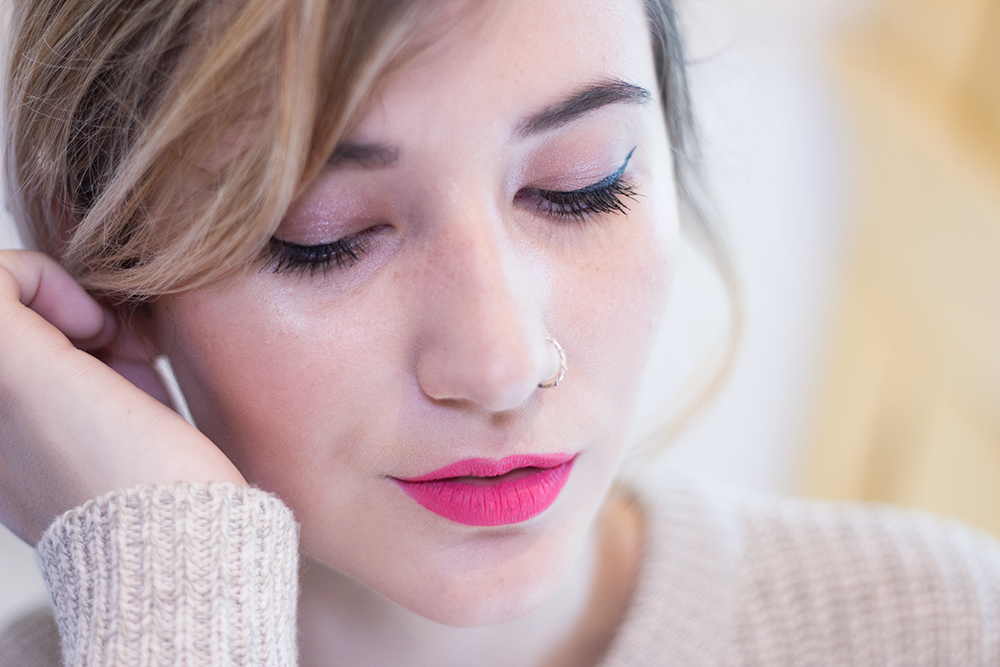 Liquid lipsticks have taken over the beauty world and I guess it's clear to see why. Crazy pigmentation, long lasting colour all resulting in an intense finish. When it comes to dipping your feet into the liquid lipstick world, you really do have a lot of choice to pick from with nearly every makeup brand giving them a go.
Everyone's favourite, Makeup Revolution has of course got their own offering; Salvation Velvet, which come in 11 impressive shades ranging from your pinks to your deep purples; basically, you're going to be stuck for choice. I picked up 'Keep Crying For You', a beautiful fuchsia that's going to suit every skintone. At just £3, this is definitely the purse-friendly option.
Unless you're the ultimate master at applying lipstick in a straight, perfect line, this may require a little practise before you chuck this on and dance through the night (or day). This only takes a second or two to dry so I make sure to have a makeup wipe (or damp cotton bud) on hand incase of any mishaps (which do happen, believe me). With only a two second time gap, you have to work somewhat quick with this but once applied the result is really quite impressive. The lacquer applies creamy but it works it's mattifying magic and you're left with a bold, intense and completely matte finish that isn't going to budge. So, you can go on your night out, drink all the drinks, eat all the food without a single worry your lipstick has gone awol. Because it wont. Infact, you may even find it a little bit difficult to take off after your night out. (Tip: Dampen your cotton pad with micellar water and hold onto your lips for a few seconds, it will eventually flake off.)
Basically, perfect for all year round but just how brilliant will these be during the Christmas party season? Or even Halloween? I'm sold and I'm pretty sure you will be too.