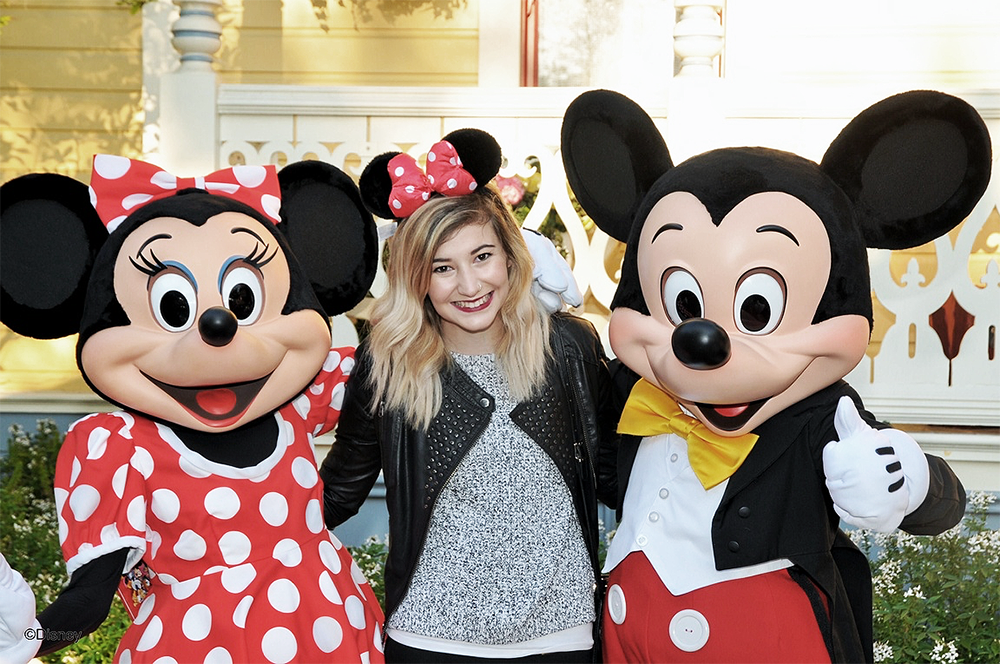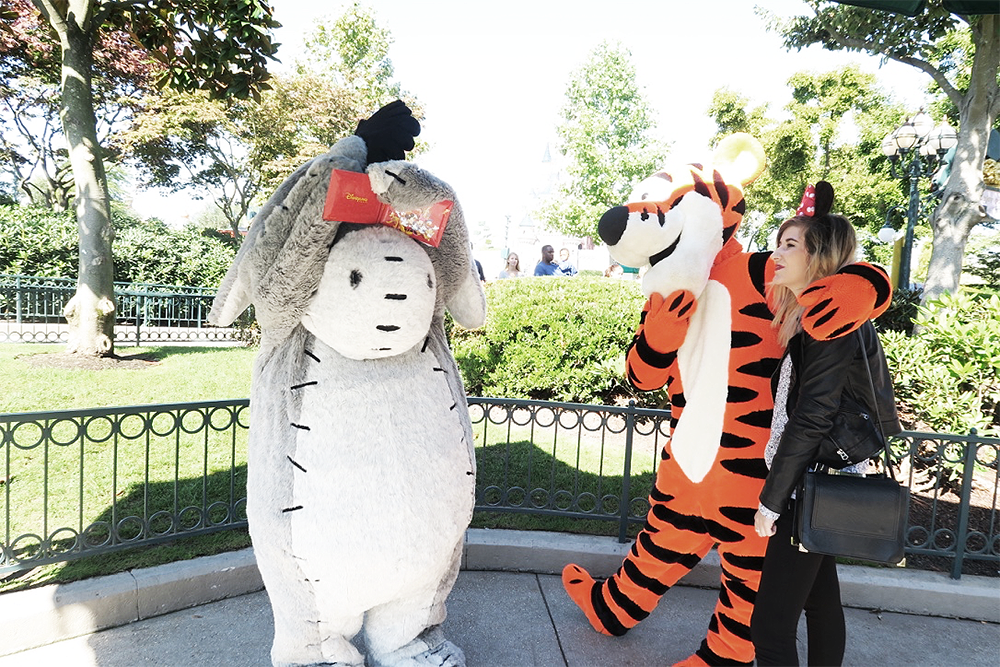 Jumper: H&M (Similar) / Top: Primark / Jeans: Missguided / Sneakers: Adidas / Bag: Zara (Similar)
Wednesday started off extremely chilly, in fact, I can vividly remember sitting at the bus stop after breafast actually shaking from the cold. It was only 7:30am but if that didn't wake me up, I'm not sure what did! We had another morning of magic hours and used them to meet Mickey and Minnie and then Goofy and Pluto, thankfully, by this point the sun had made its first appearance and we knew we were in for a beautiful day!
<
We used the first half of the morning exploring the lands and areas that were still left untouched and making use of the shorter ride cues and using them to ride Big Thunder Mountain and everyones favourite, Buzz Lightyears Laser Blast. Though, no holiday in which I've gone flows 100% smoothly; disaster struck early afternoon where I was rather wonderfully stung by a wasp just under my eye. Yep, the first time every being stung by a wasp and it has to happen in Disneyland! Safe to say, I wasn't impressed and shuffled over to first aid where they cleaned the sting up and allowed me to get on with our day. We used the healing time to sit and people watch, which, let's be honest, is very easy in Disney. We sat in Fantasyland and allowed ourselves to be immersed by the music and atmosphere and it's safe to say, I cheered up in no time.
Due to my lovely swollen and red face, there was less pictures of me on this day, therefore less pictures of my outfit. But I went for my chunky knit jumper from H&M that I basically live in, Missguided skinny jeans again and, of course, my Adidas trainers that are very much feeling the love at the moment. When it warmed up later (and I really do mean warmed up), I took my jumper off and proudly wore my Disney tee-shirt I picked up from Primark a few years ago. As they say, when in Disney…
Shop my current jumper and Disney picks below!