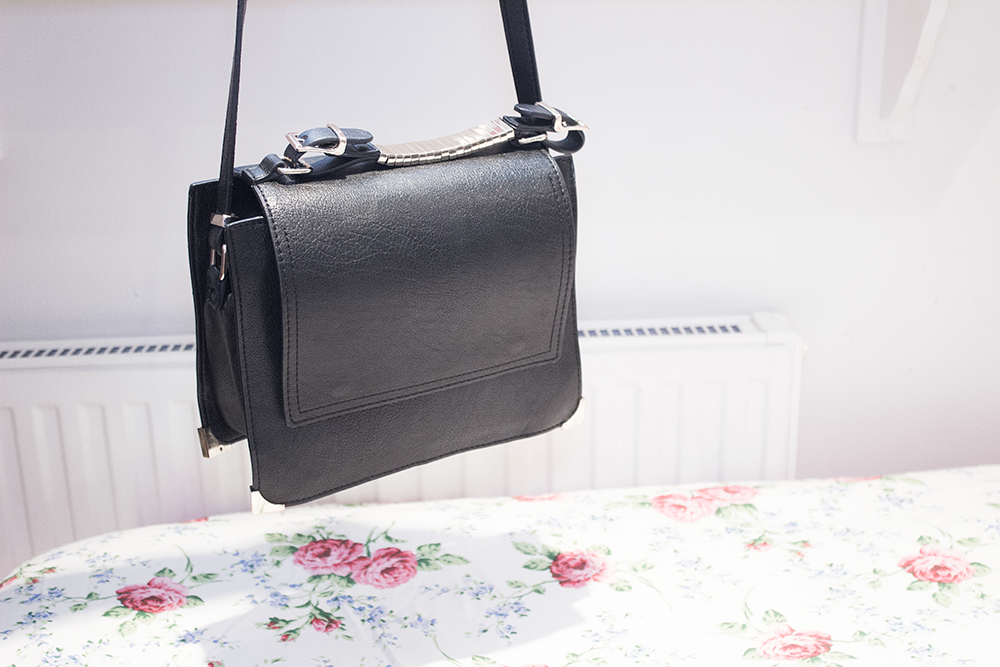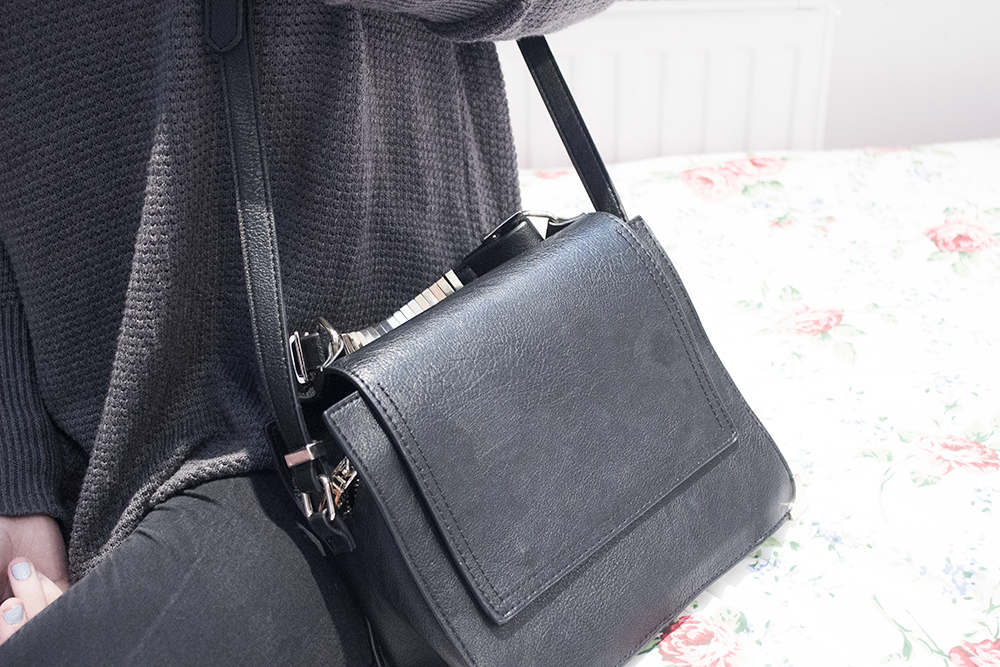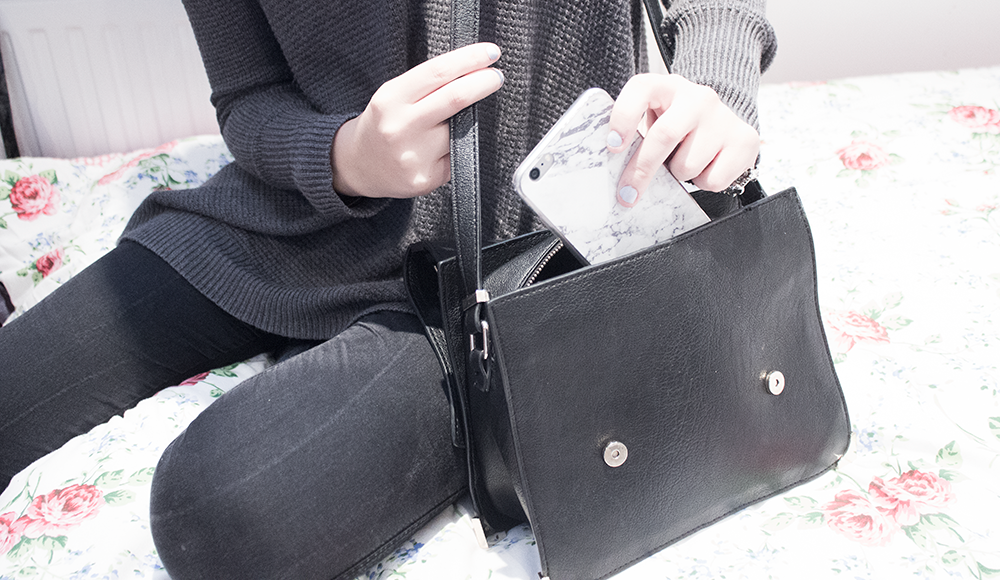 It's time to go old school. You can't go wrong with a
classic
what's in my bag post. I promise you, you can't. I feel a teeny bit bad though as, even know I've searched and searched online, this Zara bag has completely disappeared off the face of the internet, though Gap do a pretty good
match
of it if you're interested.
Considering when it comes to organisation… my life is in tatters; the inside of my bag isn't all that bad (if I do say so myself). I like small bags for everyday. I like to find my stuff easily. I don't like that panic when you're standing at the till because you can't find your purse as you're frantically waving your hand around in your bag like some sort of maniac. This messenger bag is the perfect size. Not too small I can only fit my phone and purse inside and not too big I'm doing the whole frantic arm thing I've just mentioned. It stores everything I need nicely and the smaller size of it keeps it all neat and easily accessible. I also love the gold hardware for that little extra detail.
So, what does it contain? I won't go anywhere without my
iPhone 6 Plus
. Nope, nowhere, if it isn't surgically attached to my hand, it's in my bag and even then I worry a little bit. My bag also never leaves the house without my purse; sounds obvious but you wouldn't
believe
the amount of times I've gone out and forget it, now I genuinely have to check. I'm currently using the
Michael Kors Jet Set Travel Wallet
which is a little bit larger than I would normally go for it, but doubles up as a very small clutch, Oh, and the off white colour goes with everything. I was very surprised to find I only have two lipsticks stored away in here;
Rimmel's Kate Moss in 107
i.e everyone's favourite Autumnal shade and
Maybelline Colour Show in 520 Light Me Up
(perfect red by the way!). I also have
Benefits Posiebalm lip product
in here, for those days my lips need a bit of TLC and some colour.
I then just have all the essentials. Apple headphones (absolute must!), antibacterial hand gel (especially for Freshers week), a cute compact mirror from Forever21, painkillers, chewing gum, hair ties and bobby pins. The last thing I have is a solid perfume. I'm currently using the Sabé Masson fragrance in Copacabana, a summery scent that I love so much I'm going to continue using throughout Autumn/Winter!
Overall, I'm quite impressed I haven't managed to stow away too much junk in here. There wasn't even one chocolate wrapper! Rather impressive I must say. I think the only thing my bag is lacking is some tissues for those 'just in case' moments through Winter. I'm currently struggling through a cold so you would have thought I would have already had these…
Do you regularly clear out your handbag?