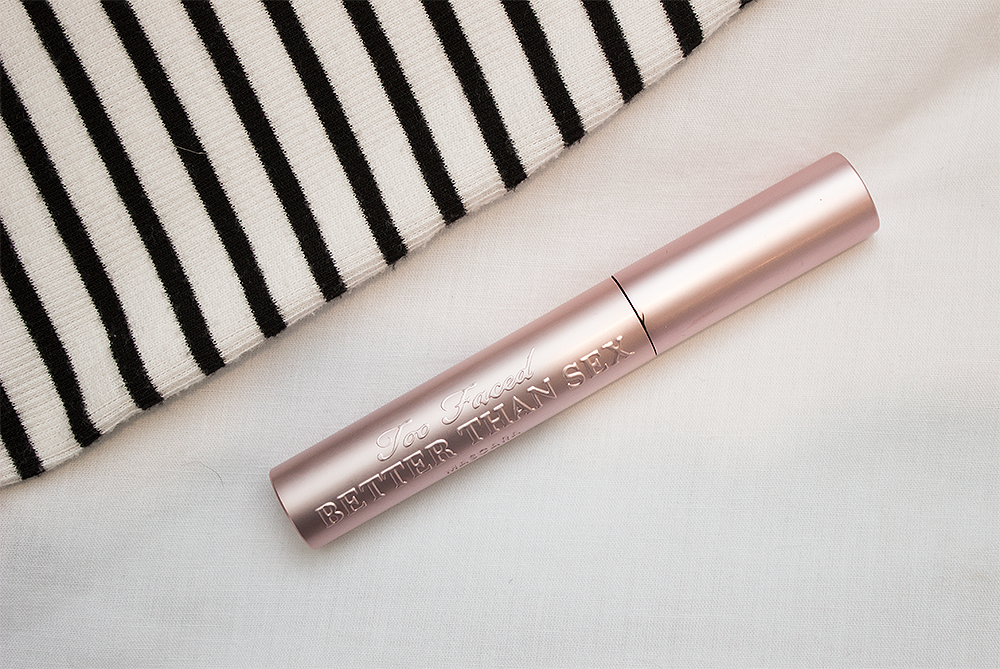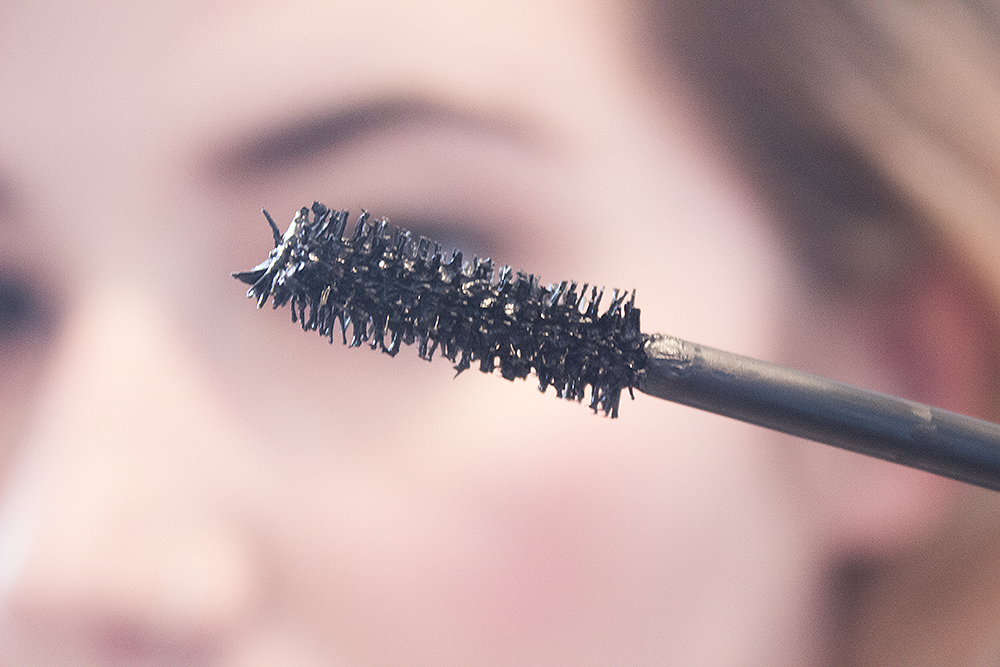 When it comes to lashes, there's not much to talk about. I wasn't blessed with long, luscious lashes and most mascaras fail to do anything amazing. Until, yes until, I was (as usual) influenced by the many bloggers talking about this one particular product. The
TooFaced Better Than Sex Mascara
is, whilst pricer that your standard drugstore options, a rather impressive mascara that, and I can officially vouch for this, is worth every penny.
This lifts my lashes with ease and manages to do amazing things with the volume of my lashes. This almost gives off a fake lash appearance which I personally really like and manages to somehow magically gives me the appearance that I have triple the lashes I actually have. This also adds quite a bit of length, which is just so important to me in a mascara. This mascara completely transforms my lashes ridiculous amounts and I find it hard to pick up anything else when doing my makeup.
The final finish isn't exactly the most natural you could go for, but I love it none the less. Dramatic, intense and really makes my lashes stand out. I'm also a sucker for the packaging; metallic pink which manages to have that 'high-end luxury' feel to it that I'm all about. The only thing I would personally change is possibly the name, it's fun and I understand that these kind of names are there to attract attention but this mascara is good enough and it didn't really need it. But regardless, an amazing product and basically, TooFaced, I owe you one!