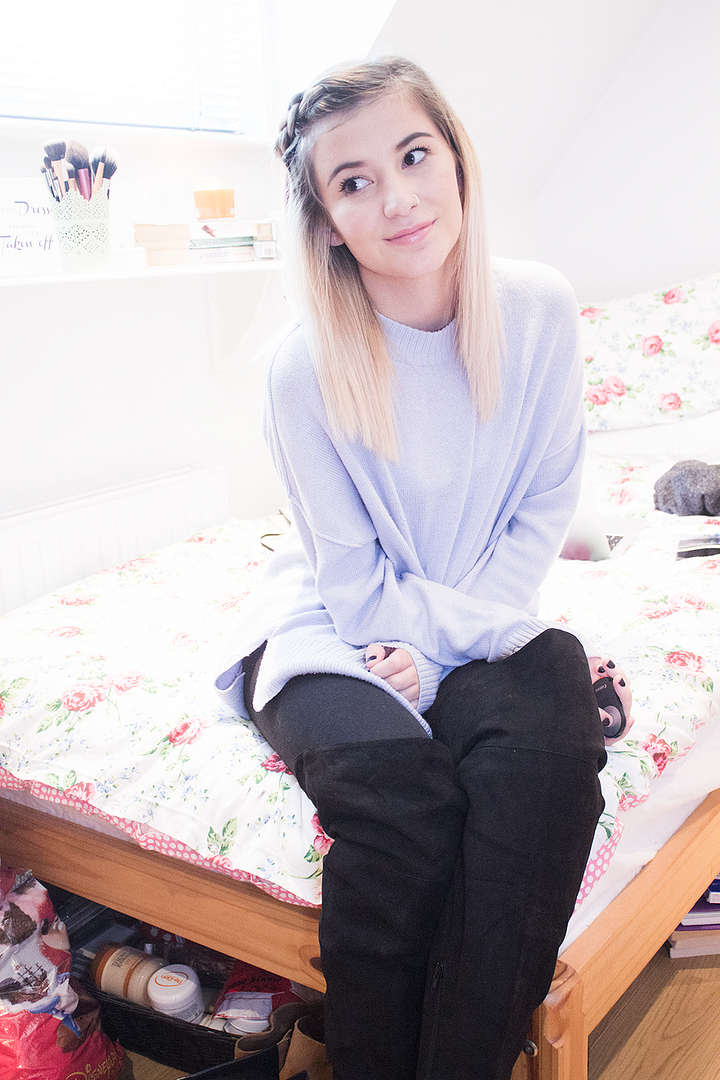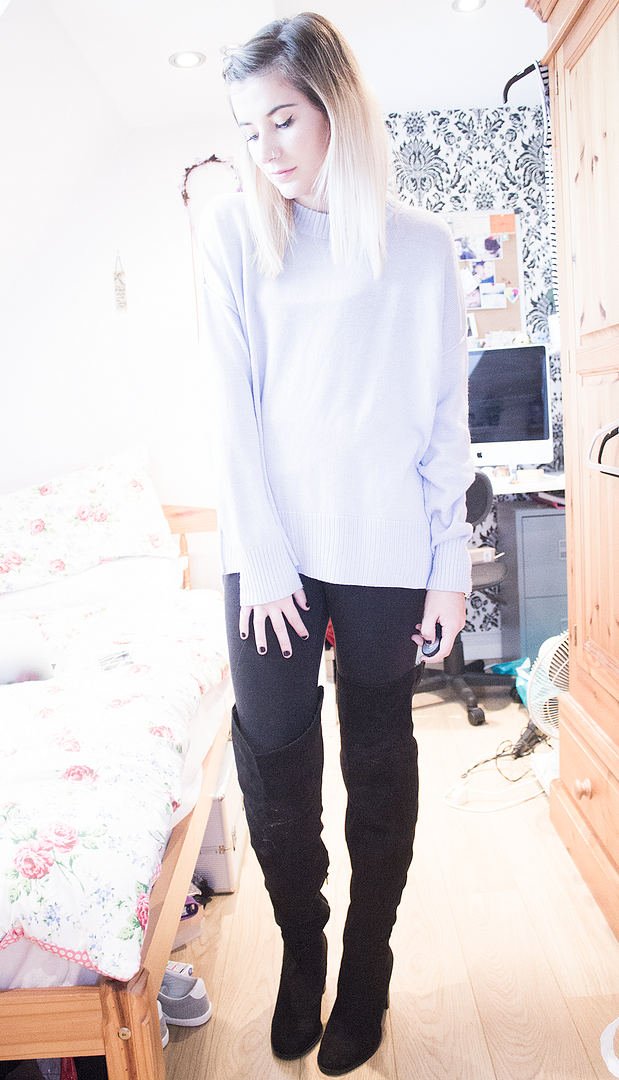 Jumper: H&M (Similar) / Leggings: H&M / Boots: Primark
Not your typical outfit post today, I apologize, I really wanted to get out and show you all these amazing Primark over-the-knee heels but the heavens opened and well… haven't really closed. I promise that when the weather is dry I will get outside and photograph these baby's for you! But as you know, when something is in Primark, it doesn't always stay there for long so I really just wanted to introduce these for you so you can go and grab a bargain if you want to!
I've been on the lookout for my perfect suede over-the-knee boot but, not surprisingly, they all come with a hefty price tag. Not only that, there's the risk that even if the actual boot fits, they might not fit exactly to your leg or however you want them to fit. For just £25, you can pick these beauty's up in Primark and if you're looking for the flat heel counterpart, you might as well grab them too! Mine don't fit exactly around my legs and do look a little loose but I also think they look a lot more relaxed and a touch more casual, which I'm digging at the moment.They're comfy, warm and let's be honest; your stylish best friend this Autumn, plus, who would have thought these were from Primark?
Just in case Primark has sold out, you can shop some alternatives below!