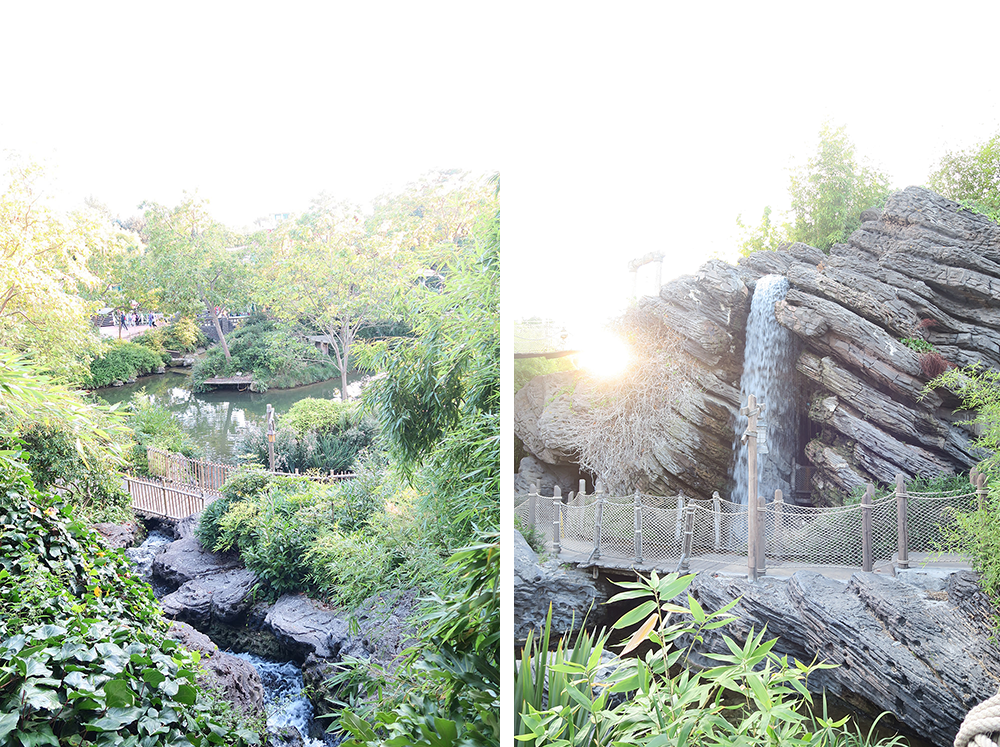 As I begin to write this, I am sitting in bed, tissue ready by my side, painkillers in my system, sniffing the day away. That's right, the second I landed back on UK turf, it seemed my body was against me and I'm now stuck with a lovely cold! Despite this minor setback, I've had the most amazing five days visiting the most magical place in the world.
After waiting ten long years to visit Disney soil again and waiting nine long months since we booked the trip, we finally made it to Pairs. And guess what? It was more than I ever expected. I've heard many criticisms of Disneyland Paris over the years and many say, out of all the Disney parks around the globe, this is the worst one. By all means, that may be true (I don't think any of them compare to Florida after all) but you would never have thought it. As I'm sure you can imagine, it was beautiful. Every corner, every street, every ride cue there was something to look at and something to admire. I was honestly mesmerised by everything we saw. We were there for five days, and even on the fifth day of running around on Disney magic, we kept noticing new things.
I've always been a bit of a ride junkie so these were probably my favourite things to do! Getting to relive old childhood favourites is one of my favourite memories from this trip. I'm talking Star Tours, Big Thunder Mountain and Peter Pan's Flight just to name a few. The ride sector really didn't disappoint; Space Mountain was one of my favourites – a big step up from Florida's version! The Ratatouille ride warmed my heart and blew me away and not forgetting to mention The Hollywood Tower of Terror which left me weak legged for over an hour!
I may be 20, but I really loved meeting the characters! They're interactions are all so unique and let's be honest, you really can't resist giving Mickey a cuddle! You honestly feel like a kid the second you walk through the park gates and the excitement never fades. I had the most incredible, amazing, spectacular and unforgettable five days in Paris celebrating the Disney magic. Honestly, the trip of a lifetime.
I'd Recommend:

– Purchasing the Disney Photopass+ Kit. We got over 80 photos which we can easily share via social media and download!

– Getting by the castle nice and early for Dreams! The show is spectacular and bound to pull at your heartstrings! It started at 9pm for us, so we made sure to be sat down waiting by 8pm.

– Getting the meal vouchers; knowing we didn't have to spend money on eating was the best feeling ever. The buffets were really lovely and you save quite a few euros as well!

– Using your extra Magic Hours! If you're staying at Disney hotel, make sure to get up nice and early to take advantage of a very empty park! Meet for the characters or walk-on every ride in Fantasyland. Believe me, they are really worth it.

I'd Avoid:

– The Indiana Jones ride. Really not impressive and actually seems a little bit pointless.

– The VEA Shuttle Bus. This seems really easy when in reality we had tons of hassle. Buying a ticket doesn't guarantee you a seat and the buses hardly ever turned up on time, possibly risking you running late for the airport.

– Wasting time cueing! If there's only two of you, jump in the single riders cue. These are significantly shorter and we actually ended up getting seated together most of the time.

– Shopping in the shops at night. As the park closes, the shops get so busy and it's just slightly stressful. Some shops open during Magic Hours and as long as you visit during the day (avoiding the parades of course) they're basically empty. We also found the shops in the Studios had less people in and a lot of the same stuff!
I hope you enjoyed this post, and if you're off to Disney anytime soon, please can you take me with you? Please? Have the most amazing time ever if you are, I can guarantee you you will! Also, keep your eyes peeled for a few most Disney related posts and some vlogs as well! You can keep checking my
Youtube channel
for those! Have a lovely day!