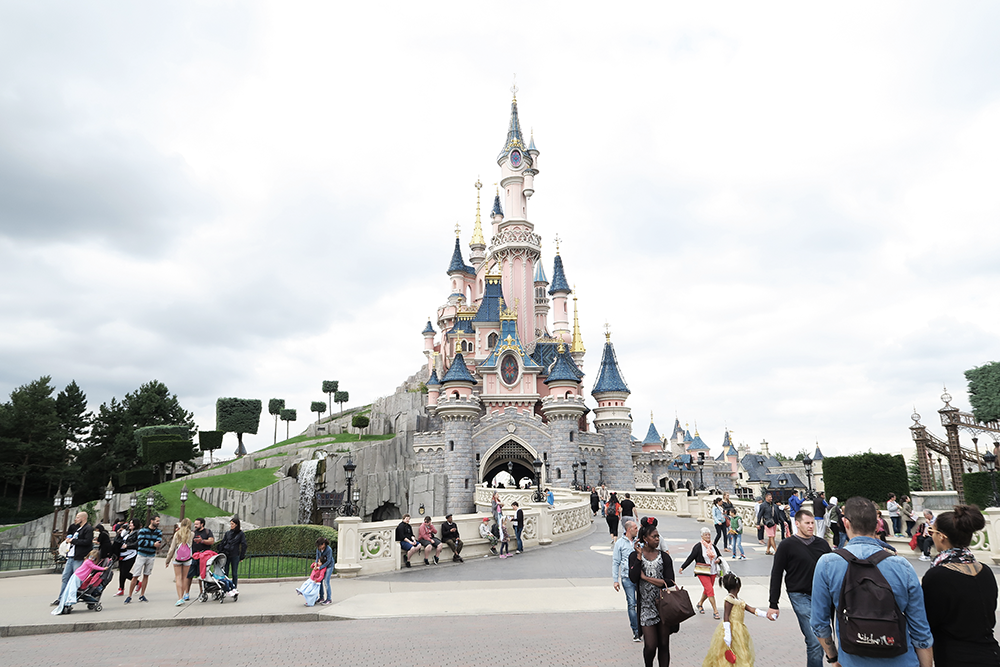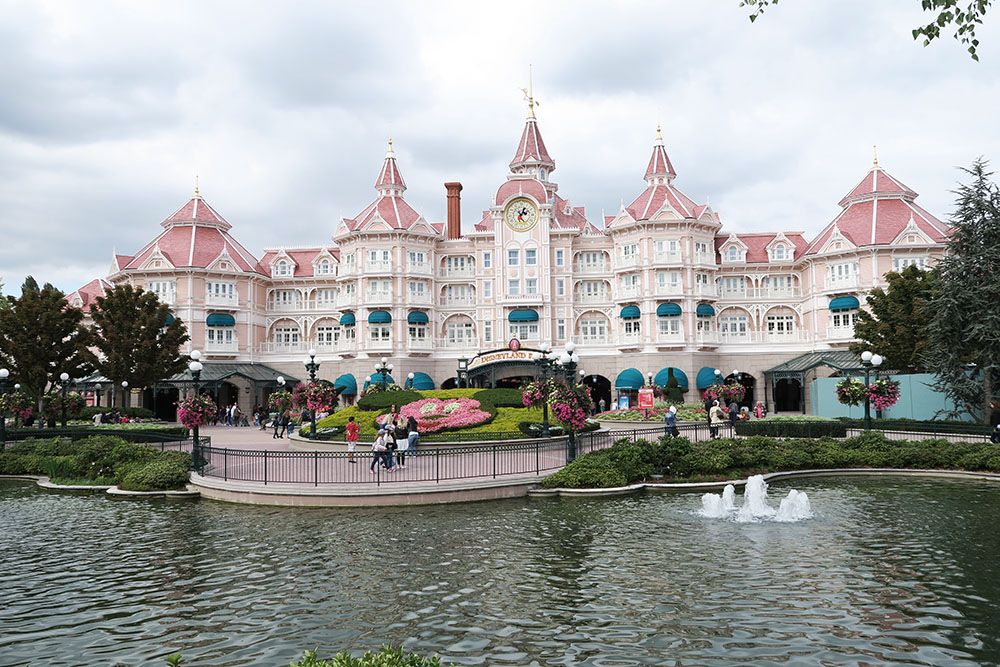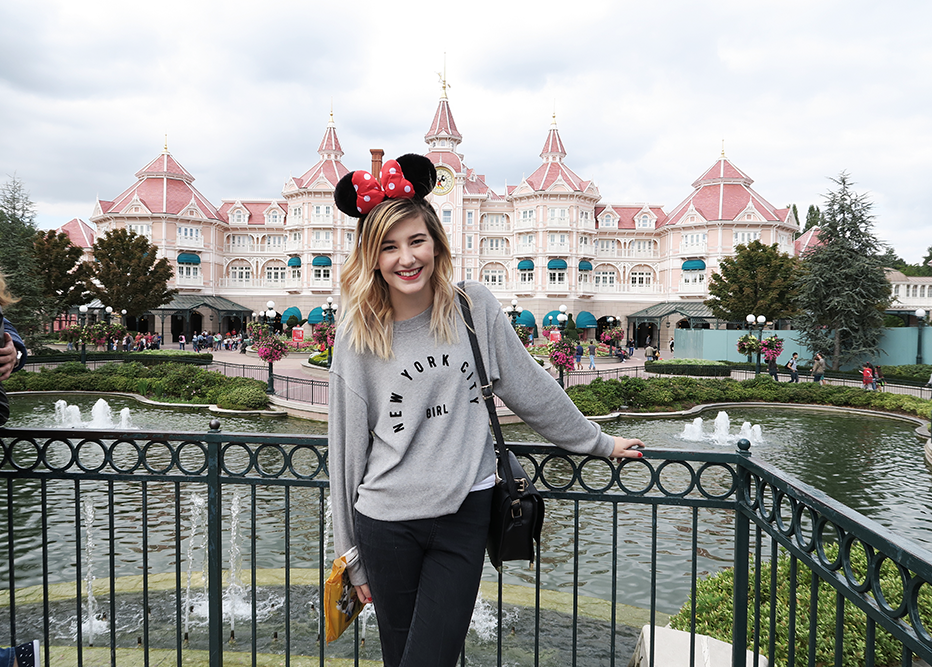 Jumper: Pull&Bear / Jeans: Missguided / Shoes: Adidas / Bag: Zara (Similar)
The 4am wake-up call wasn't something I was particularly looking forward to on a Monday morning, but the second we stepped foot onto Disney grounds, all the tiredness and weariness from travelling magically disappeared and was quickly replaced with animated excitement. We mainly spent the day exploring and doing all the more important things we had to do such as booking our restaurants and checking the program for parade and show times. Priorities, after all.
As I'm sure you can imagine, leaving England at four in the morning meant that there was a rather fresh chill in the air that engulfed your whole body leaving you to quickly run into the car and wait for the heating to do it's thing. We decided to settle for layers and jumpers and thick socks for the day under the impression we could always change when we checked into our hotel (we stayed at the Cheyenne by the way; so awesome!). Don't let the grey sky and clouds fool you; it was actually really warm in Paris, beating England by a mile. Even with the clouds ever so present, it was still pleasant and I ended up leaving my leather jacket in the hotel as we went on our first adventure.
Thin jumpers, such as mine from Pull&Bear, are perfect for days like that. Absolutely essential in the ever-so-important process of layering and simply manage to be effortlessly cute. The one I'm wearing is actually meant to be cropped but I got a size larger for the more baggier feel but whatever style you prefer, it will do perfectly as we continue to transition into colder months. Grey is also a hit colour this season, it's hard to avoid at the moment but really allows you to play around nicely with your makeup, if that's your thing. For added comfort, I teamed mine up with a white vest top underneath, my failsafe skinny jeans and my favourite Adidas sneakers. Comfort in style, as I like to say!