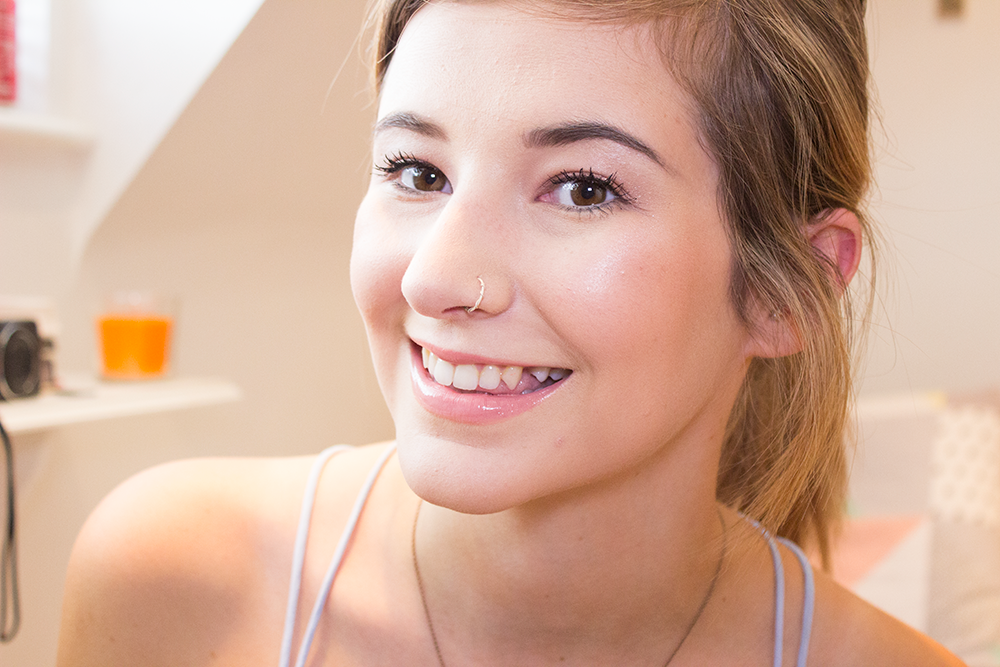 It's pretty safe to say that people get inspiration for their makeup looks from just about everywhere and anywhere. Celebrities, the girl who's looking at the same pair of cigarette trousers in Topshop as you (I really want a pair by the way!), magazines and nowadays… Youtube. Yes, that website that every teenager and their parents and most likely grandparents know of and is no longer just the website you would visit after school to watch funny animal videos. Saying that, the sneezing panda video still gets me today…
I know when I'm getting bored of my typical makeup routine, I venture into the wide world of Youtube and watching the one video that every guru has made; the infamous everyday makeup routine! Not only do you pick up new techniques, an armful of new products you want to try, they give you just so much inspiration. That's one of the reasons why I decided to share my everyday makeup with you. Think pink… pink and even more pink! Yep, I'm talking about pink eyes, pink blush and pink lips. In my defense, here in England it's very likely that Summer is going to end rather abruptly, so I'm really holding on to these last few weeks of hopeful sunshine… I'm not letting go of pink just yet.
So, without any further ado and I'm clearly rambling now, I hope you enjoy this video! I'm always wanting to push the boat out with my videos and my editing this week took a bit of a turn from the usual 'let's just cut out of the bits were I forget what I'm saying and yep, the dog's barking again'. If you do happen to like it, it would be awesome if you could give it a thumbs up and even possibly subscribe for more. Thank you for the support as always!