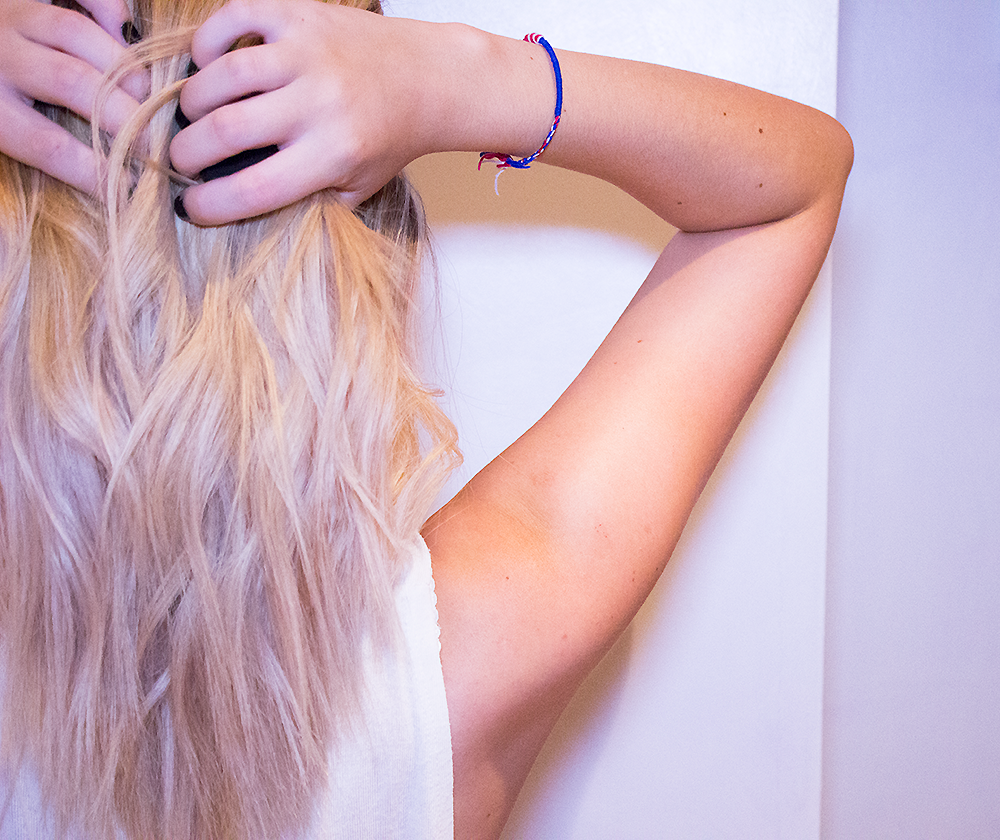 Hair care is so important to maintain luscious, soft, swissy hair that could be used in one of those adverts L'Oreal do where they slow-motion the clip as the model flicks her hair in a rather flawless fashion. Keeping your hair happy is essential if you want it to grow and to stop those pesky ends breaking off. Today I thought I'd share my hair care routine as this is what keeps my hair relatively happy!
Basics first, shampoo and conditioner. I tend to switch these around but I'm currently use the OGX Moroccan Argan Crème Shampoo. Anything with argon oil in it is pretty well loved by me. This shampoo manages to keep my hair soft and for someone who used to struggle with frizz, this keeps it massively at bay, the difference is tremendous! The smell of this is also particularly lovely; it has that salon smell that gives both my hair and I the feel that we've just had that lovely salon treatment. For conditioner, I use the Schwarzkopf Essence Ultîme Omega Repair Conditioner. This is lovely for my damaged hair, it keeps my ends soft and I have noticed a subtle difference when it comes to breakages. This also makes life so much easier when it comes to brushing through my hair. Long gone are the days of brushes getting stuck, thank god!
I always use an oil after I wash my hair. As someone who only washes her hair two to three times a week, using a small amount of oil after every wash doesn't make it feel heavy or greasy. I'm currently in love with OGX Renewing Argon Oil of Morocco. Similarly to the matching shampoo, this massively calms my frizz and makes styling a doddle. I only apply this to the bottom half of my hair and it really lowers the appearance of spilt ends and adds a lovely, natural shine.
I always recommend using an hair mask at least once a week, you'd be pleasantly surprised at just how much difference it can make. There are so many on the market at vastly different prices, it can be hard to choose which one. At the moment, I'm using the inexpensive Lee Stafford Hair Growth Treatment. This leaves my hair feeling lovely and soft and seems to be improving the overall quality and feel. I always love how my hair looks and feels after using this; it doesn't have that horrible bleach straw feeling when I wash my hair with this! I apply this onto dry hair for at-least half an hour before washing off and continuing with my normal hair washing routine.
For those times were bleach has been unpredictable and left you with that orange, brassy colour; purple shampoo will be your saviour. Just a little amount can completely transform your hair colour. Leave this is for a few minutes and the result will be a lovely snow white shade. Leave it in a little longer and it will be a lovely lilac shade. My favourite is the
Bleach London
offering, it's the most pigmented on the market I've found and does the job rather well, it also has a lovely scent which is just a bonus.