The sun was shining, the heat was soaring and I hadn't left my own house in about a week. What better way to spend a typically boring weekday in the heart of London sipping on tea and pretending I'm alot more sophisticated than I actually am. A typical weekday lunch for me tends to involve some ham in some slightly stale bread and a packet of Quavers, so what a shock to the system it was when this was replaced by what us Brits call 'afternoon tea.'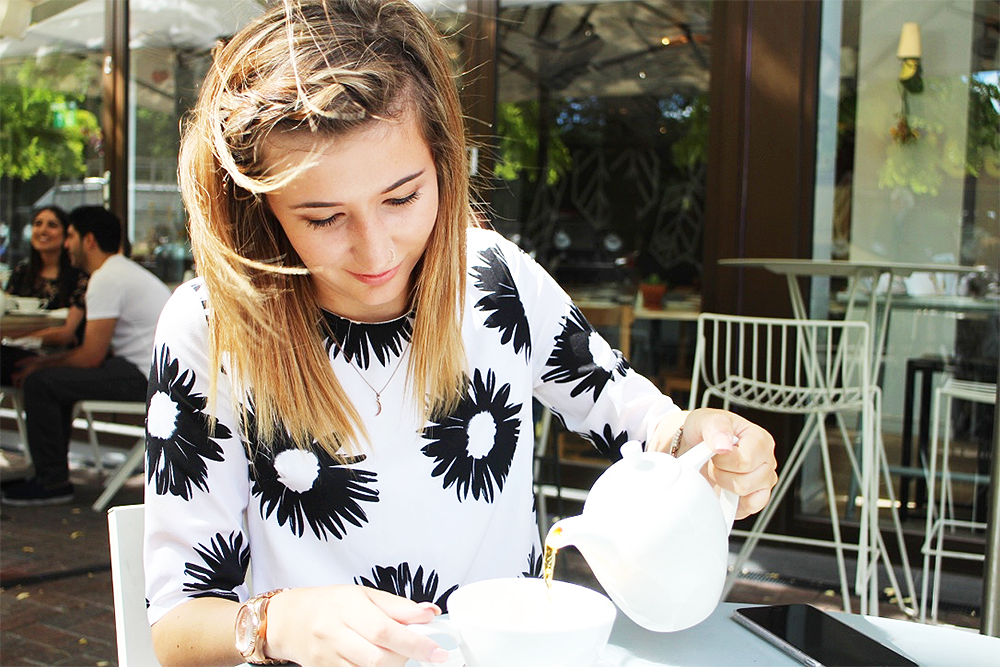 I credit London as one of my favourite places in this world, so it was only natural that on my bucket list was 'have afternoon tea in London'. Sacrificing our lives for the hot and busy tubes London is ever so famous for, we headed over to the outskirts of Hyde Park to the beautiful
Urban Meadow Cafe
for our afternoon of tea, cake and 'I haven't seen you for two months, lets cram everything in' chatter. Kensington is a beautiful area, full of high trees, men wearing suits and lots of beautiful cafes and bars every lifestyle blogger would die to photograph. The Urban Meadow Cafe was no exception to this. Upon entering, we were greeted by attentive staff that actually smiled (quite the rare sight in London, I know. The sun does funny things here you see.) and the cafe was beautifully decorated; very fresh and bright and we were spoilt for choice when it came to seating. We sat outside, basking in the sun and the outside seating area didn't disappoint either in terms of decor.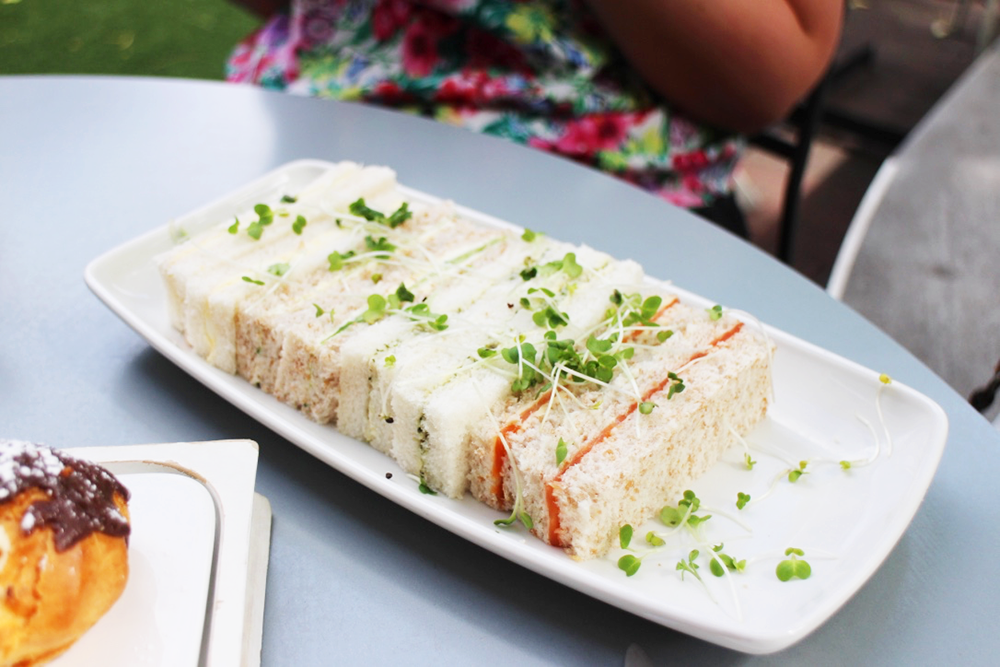 I wish I was one of those people who liked fruit or peppermint tea as the menu was filled with so many options that sounded lovely but I knew that nothing can match up to the ol' English Breakfast tea. The sandwiches were lovely, beautifully fresh and whilst the fillings weren't my personal favourites, they were still really enjoyable.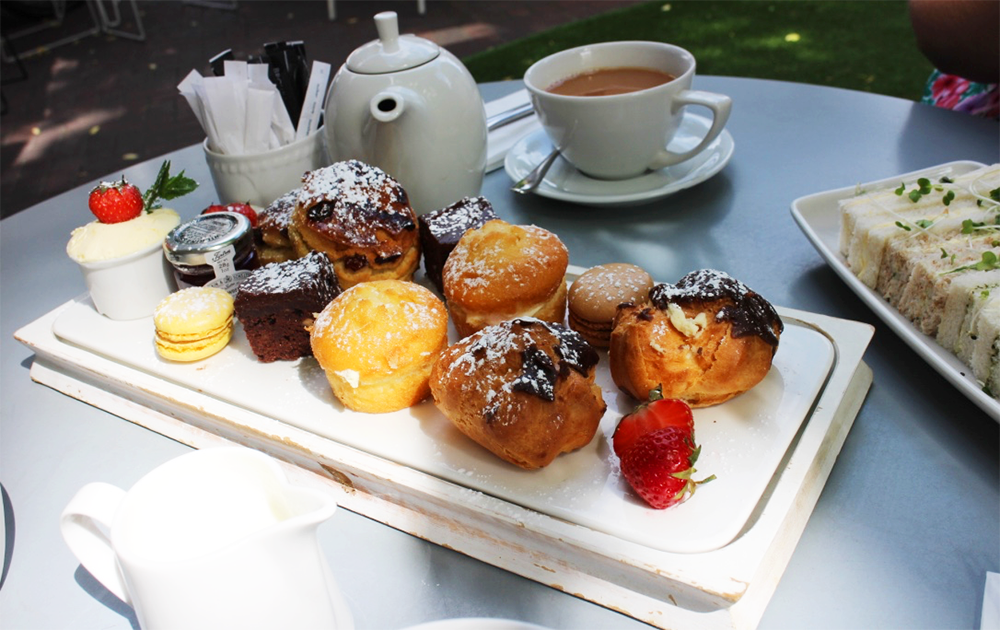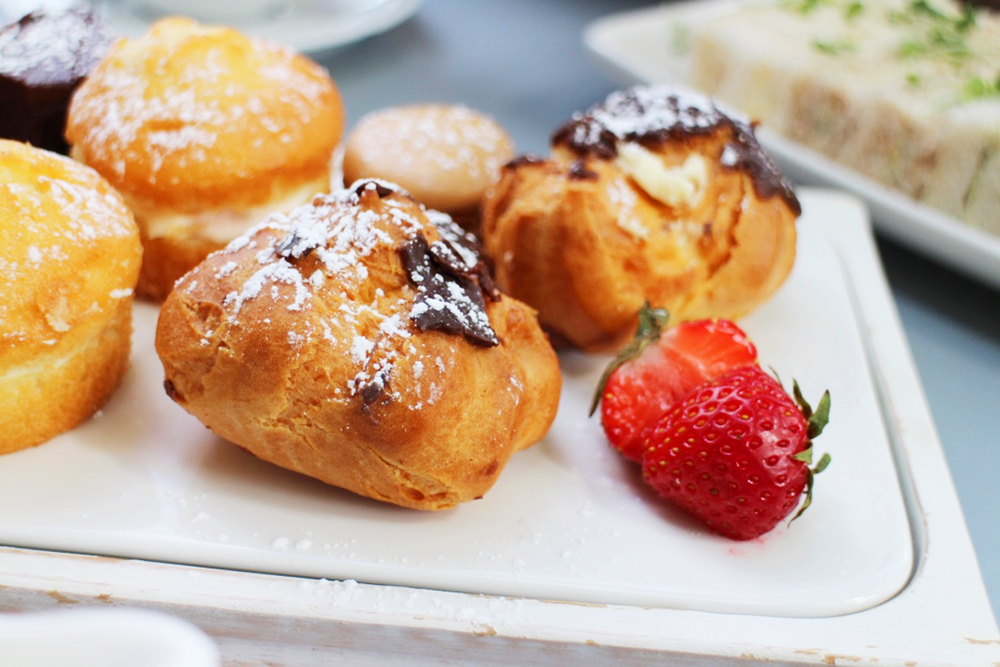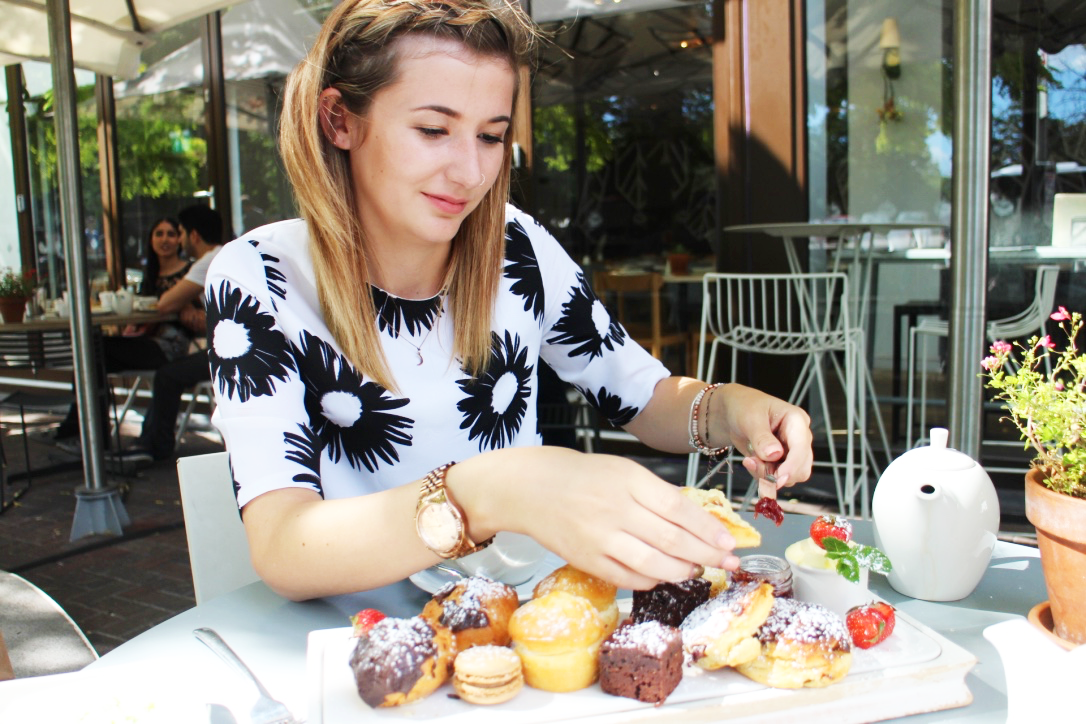 But let's be honest, the real stars of the show was the platter brought out topped with the nicest scones I think I've ever tasted, beautifully rich chocolately brownies, soft and fluffy Victoria sponge cupcakes and the world's largest profiteroles. There was also two macaroons and much as the blogger inside of me wants to love them, I'm yet to try one and actually fall in love with it. Despite not falling for the mysterious macaroon spell, the scones and cakes were so incredibly tasty that my disappoint of not liking those tiny, round things was well swept away the minute I tasted the brownie. It was a wonderful moment.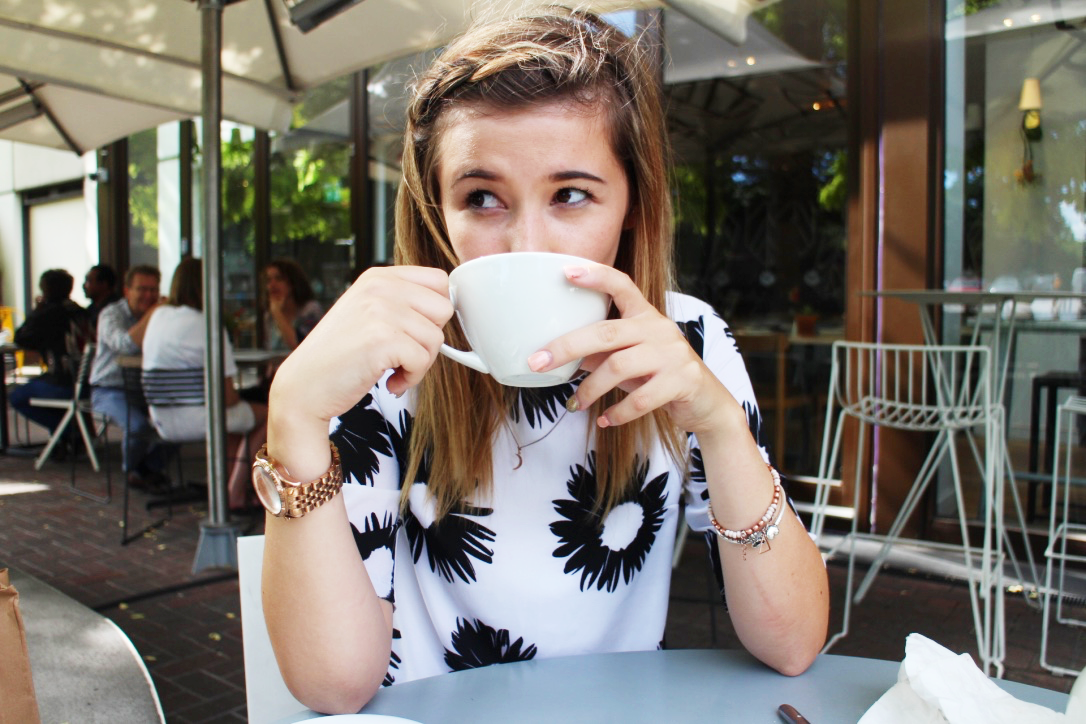 The Urban Meadow Cafe was a lovely experience in a beautiful location which excelled in the afternoon tea department. Though, saying that, our neighbours who opted for the lunch menu were greeted with plates of beautifully presented food that looked delicious so maybe they excel in that department too. If you happen to be down Bayswater Road and fancy a spot of tea and cakes then this place will be your new best friend. Very relaxed and only a seconds walk away from Kensington Gardens, it's a lovely ingredient for a British summers day out.