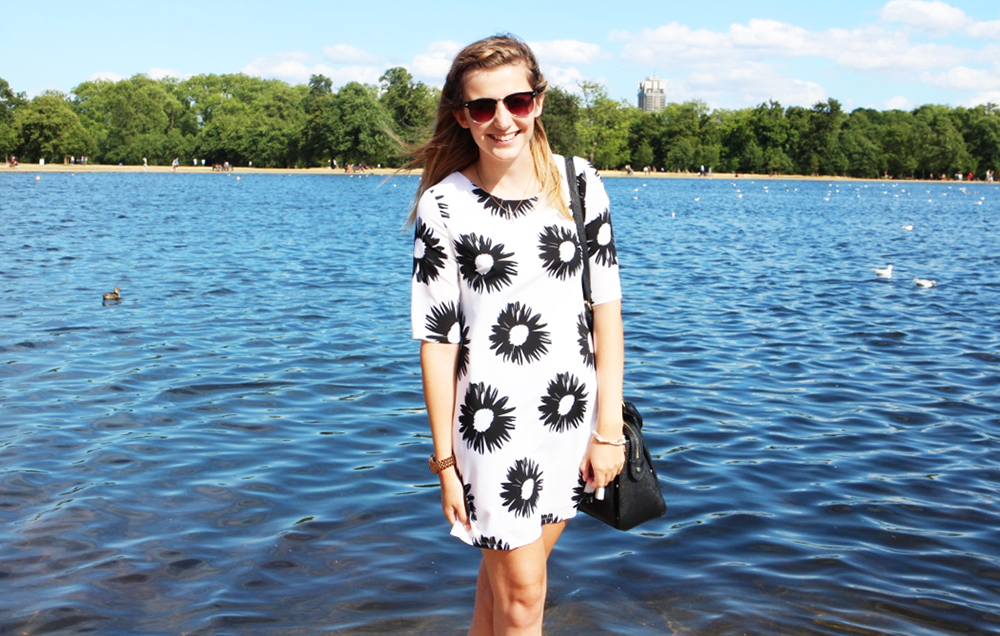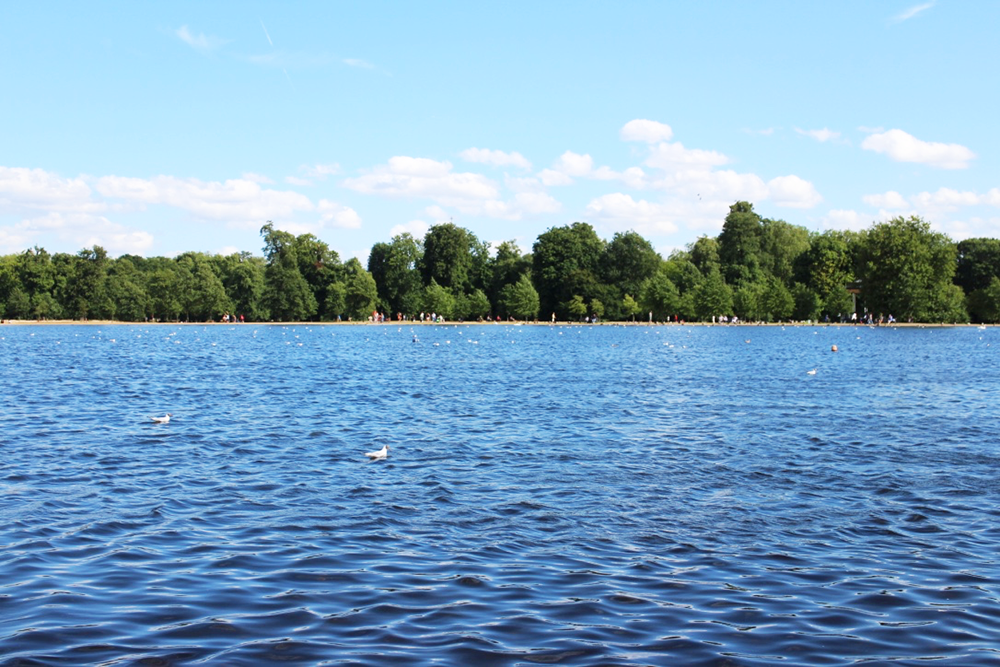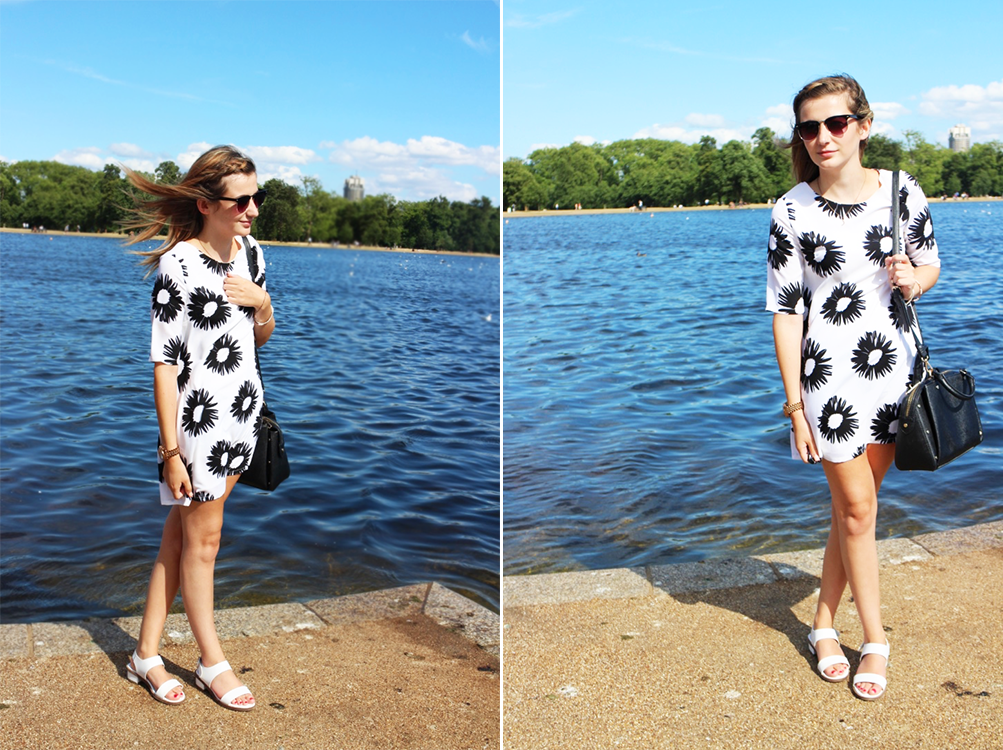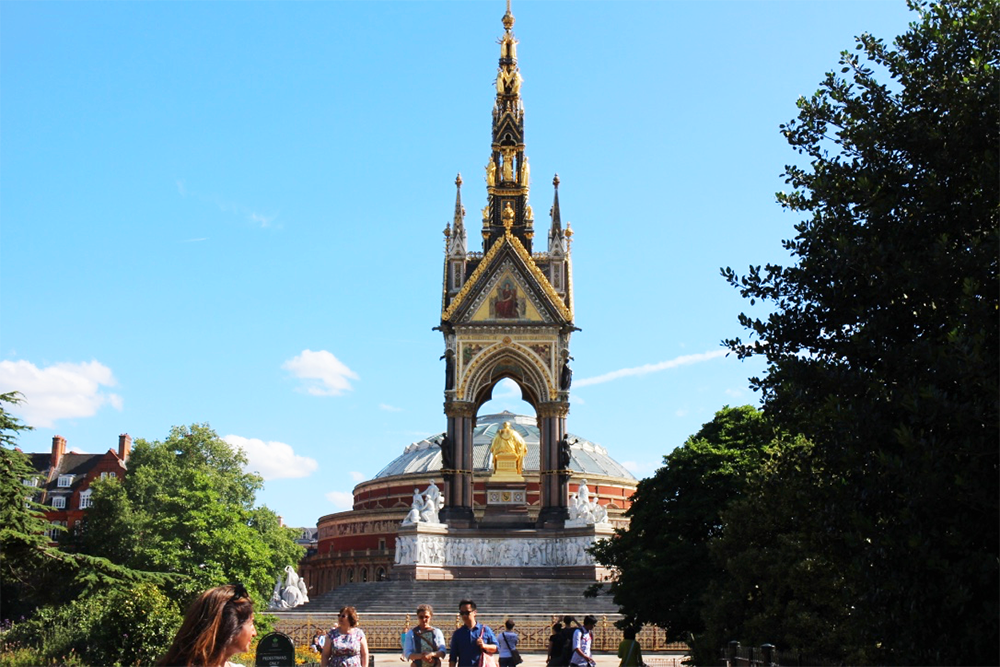 I may not be your professional 'hand on hip, other hand in hair' fashion blogger but as they say… when in London. Pretty much everywhere in London offers the most picturesque backdrop for any fashion post so when I visited last week, I couldn't resist getting the camera out and posing up a storm in Kensington Gardens (awkwardly, I must say).
It can be quite the rare sight to see me in a dress but when I do dust one off out the back of my wardrobe, it tends to be of two styles. Either a maxi dress or a swing dress. Swing dresses allow you to avoid the whole fitting dress situation which I'm not the biggest fan of but still allow you to feel all glamorous and girly (and you can spin around and it goes all floaty… priorities).I must apologise in advance because I brought this particular garment last year in the Missguided sale (very similar here!) so it's no longer available. I feel bad because it's beautiful, isn't it? The material is soft and doesn't crease easily, the white stands beautifully against a tan and the flowers; an image of summer already but manage to subtly involve the whole 70's trend we're seeing everywhere at the moment.
I have loved to have teamed this up with some lace-up gladiator sandals but I haven't managed to find my perfect pair yet, but it would have looked lovely and kept it all perfectly summery. Instead, I wore my rather comfortable, white Primark block heel sandals (similar) which are ever so glamorous but still lovely for day to day. Throw in my trusty Zara bag that stores just about everything and anything and my £2 Primark sunglasses and boom, my perfect summer outfit is sorted. Light but pretty and manages to incorporate several trends whilst remaining so simple!
It was perfect for walking around Kensington gardens and the loose fitting of the dress meant there were no sweaty situations. I was as cool as a cucumber… is that the saying?