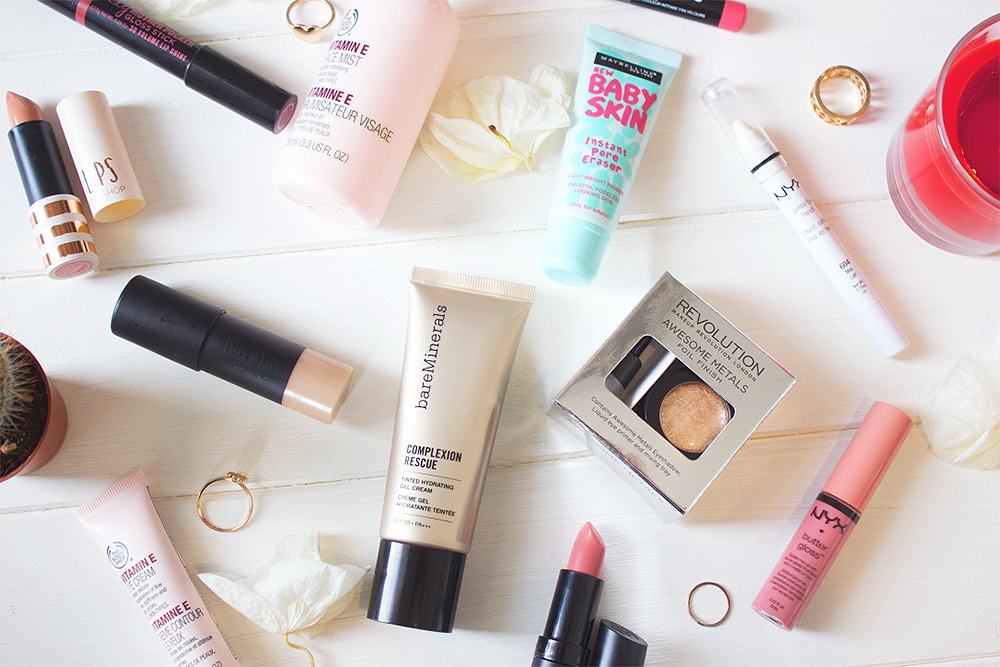 You know how it is, it's completely against the rules of life to buy just one makeup item. And that people, is why I ended up with more items than I originally planned in my latest haul. With the release of the brand new BareMinerals foundation which got me all excited and Topshop's '5 Years of Beauty' range which left me rushing to Topshop, I knew this was all a disaster for my bank balance. There was also the fancy metallic eyeshadows from Makeup Revolution that needed to come home with me and some NYX items I just happened to come across on Amazon. I just couldn't help myself ok. But, I put all that buying to good use and filmed a haul video for you over on my Youtube Channel, I hope you like it and maybe even see some goodies you like for yourself!
Also, just a quick note while we're on the Youtube subject, I want to thank all 1,000 of you who are subscribed! I know for some that is such a small, tiny number but it's honestly a massive milestone for me and all 1,000 of you mean the world to me. Thank you! *insert massive grinning emoji here*.
I hope you all had a lovely weekend!
A x