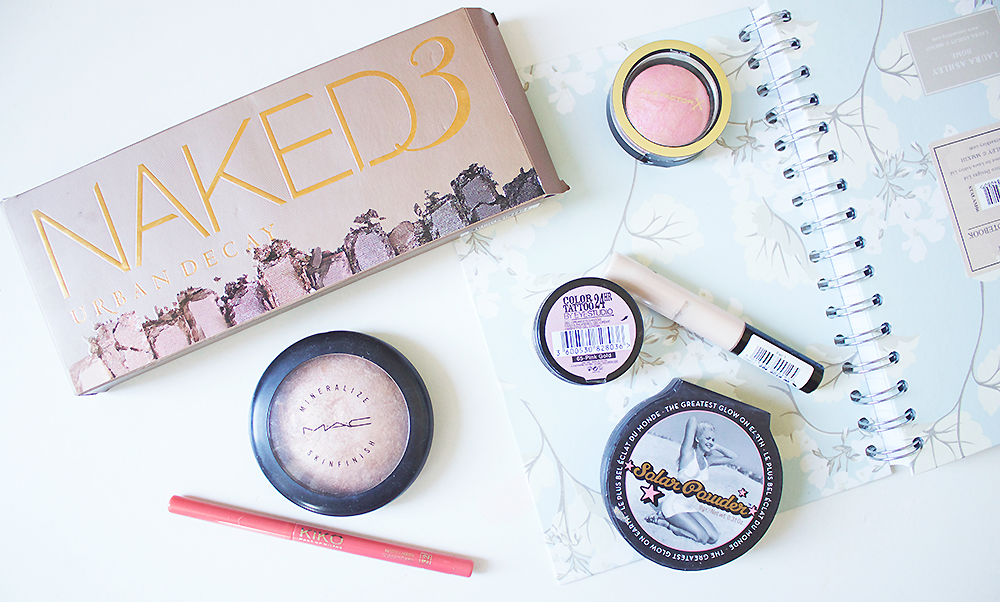 I really don't mean to alarm anyone here… but it's May. As in we are officially 5 months into 2015. Does this scare anyone else or is it just me? Not just a month for finding some new favourites, May is also my last month of university! I am SO excited, I only have four more busy weeks and then I am done! Whilst the excitement is most definitely building, the deadline date is looming and looking at the lack of essay writing I've done is making me feel a tiny bit panicked…. regardless, I've still managed to find time to round up all my April beauty favourites!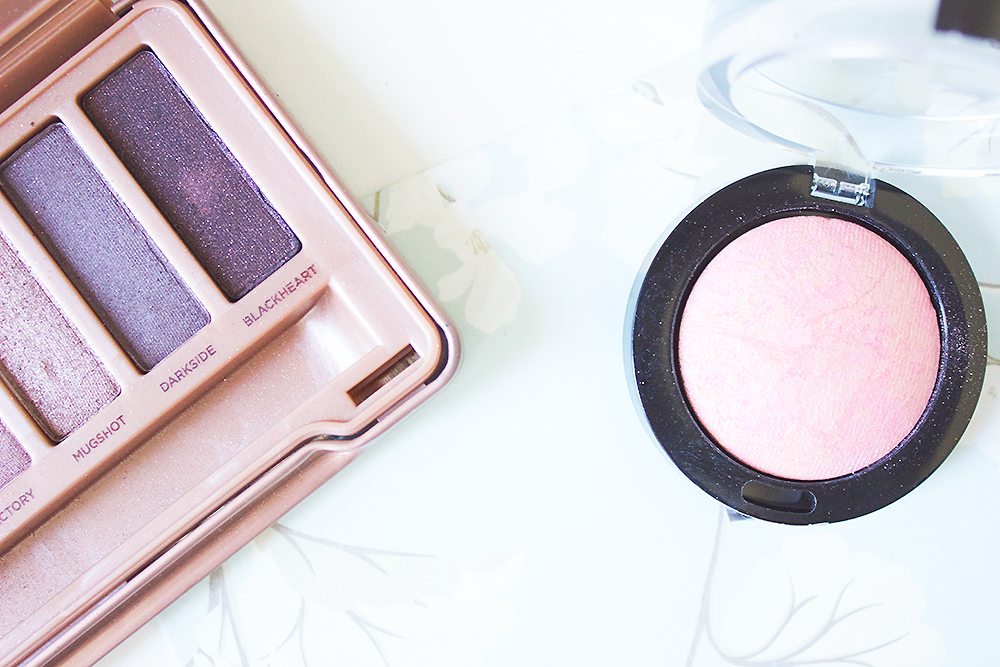 Not a new beauty item by any means but a firm favourite, the Urban Decay Naked 3 Palette (£38.00) found it's way back on my radar this month! I've been leaning towards a much more natural/easy look recently but sometimes you just want something a little bit jazzy on the eyes, you know? My favourites in this palette are easy Buzz, Trick, and Liar but what I love most is that there isn't actually a shade I dislike. Dust can be a little tricky to work with but with a little patience, you can lower the fallout. I know pinky hues aren't everybody thing but I really feel that you should consider having this in your collection if you don't already. The packaging is beautiful, the shades are rich and creamy and the amount of looks you can create is basically endless!
After weeks of lusting after these, which is massively a blogger influenced purchase, I
finally
picked up one of the
Max Factor Creme Puff Blushes! (£8.99).
After spending way more time than necessary swatching each shade and deciding what one to take home with me… I ended up going for
05 Lovely Pink
. Baked blushes are a favourite of mine so I already knew this would be an everyday staple but I didn't expect to love it as much as I do! This adds a subtle, yet build-able sheen to the skin which manages to last a good few hours and it all looks very natural and lovely. This has the perfect amount of shimmer in (not too much, just enough) to add a lovely dewy look that looks so beautiful when the light touches! Also, Boots currently have 3 for 2 on Max Factor products, so now there is no excuse not to try these if you haven't already!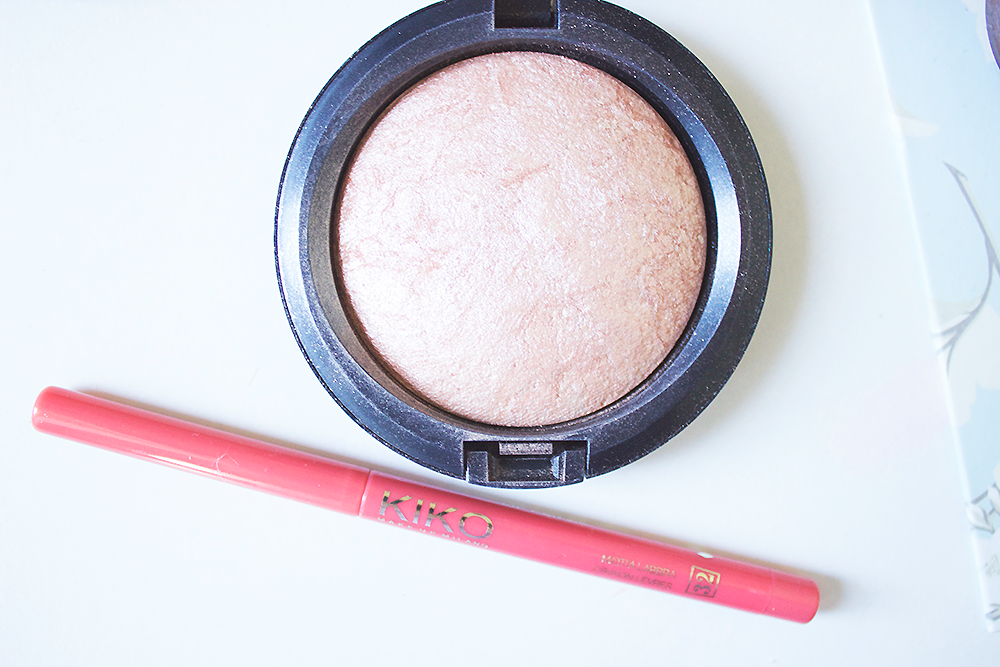 Talking of shimmer, another product that seems to have crept back into my every day routine is the
MAC Skinfinish Highlighter in Soft And Gentle (£23.00)
! I go through stages of absolutely loving this and wearing it everyday to then thinking it's too much and putting it away. Recently though, this has become one of my absolute favourites; especially on those days where the sun has been shining! This is definitely quite a full on highlighter so I literally use the lightest of hands to apply this but it really is beautiful. I also forget how stunning highlighter looks on the cheekbones and this, without a doubt, is my favourite of the bunch. Not the most purse friendly out there, but it has that well known MAC standard quality and let's be honest… it's going to last you a long while!
To complete the blush, highlight and bronzed look, I've been picking up Soap and Glory's Solar Powder (£11.00) so much this past month! I don't always go for a bronzed look but when I do, it's this product I've been reaching for. It's subtle (great for beginners) but is build-able if you need this to be. It's two-toned as well, meaning if you want a really low-key look it's there but I personally prefer mixing the two together and slowly building this up to how I want it. It's so easy to go wrong with bronzer but this product allows you the breathing room to master your perfect contoured look!
I've only ever owned one lip liner in my life… and it's this one! I spoke all about this in Tuesday's Kiko Haul post and about how much I loved this liner! This is number 32 from the Ace of Diamonds collection and this is such a beautiful, strong nude shade with ever so slight hints of peach. I've been pairing this up with Rimmel's Nude Delight and I've been loving the extra step in my routine! This lasts all day, makes the perfect base for lipstick and yes! It does give you that slightly fuller lip! What more could I ask for, really?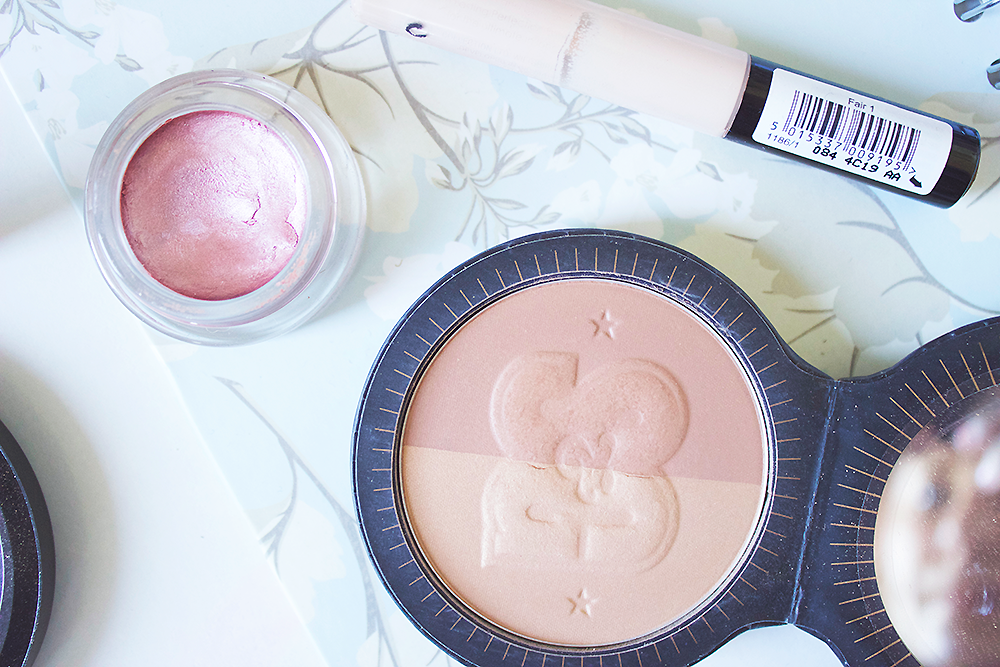 For eyes this month I've been really enjoying all the pinky hues (as mentioned above). Alongside the Naked 3 Palette, I've been using the beautiful Maybelline 24h Colour Tattoo (£4.99) in Pink Gold. This gives a subtle wash of colour which is pigmented enough to be worn alone but of course, this is perfect under shadows. One of the main reasons I love this so much is it's staying power; this lasts nearly all day (longest I've worn it is around 6/7 hours but would definitely last longer if you needed it too) and keeps any eyeshadow on top there too. Worn alone, this doesn't crease and let's be honest… how pretty is the shade?!
Finally, my last favourite for this month is the Lasting Perfection Concealer (£3.99) from Collection. A firm favourite with bloggers/vloggers/mums/sisters/dogs/hamsters alike, this manages to cover even the worst of breakouts without giving a greasy, cakey look! At £3.99 this is basically miraculous. I like having just one concealer that does the whole job and this offering from Collection really, really does. It nicely masks those pesky under eye circles and also, rather brilliantly, manages to cover really red and angry spots. I apply this straight under my eyes and then on the back of my hand if I have any spots to make sure to avoid any germs! As long as you set this with powder, this concealer will last you all day and genuinely looks flawless!
What's your favourite product been this month? Brand new or an old love rediscovered?
A x