Because it's that time of the year…
There is something so refreshing about just having a spring clear out. I was looking at my bedroom the other day and just thought about how much I hated it. It was cluttered and messy and my brain just couldn't hack it anymore. Cue impromptu clean out! I chucked on some super casual comfy clothes, threw my hair up out of my face and got to work!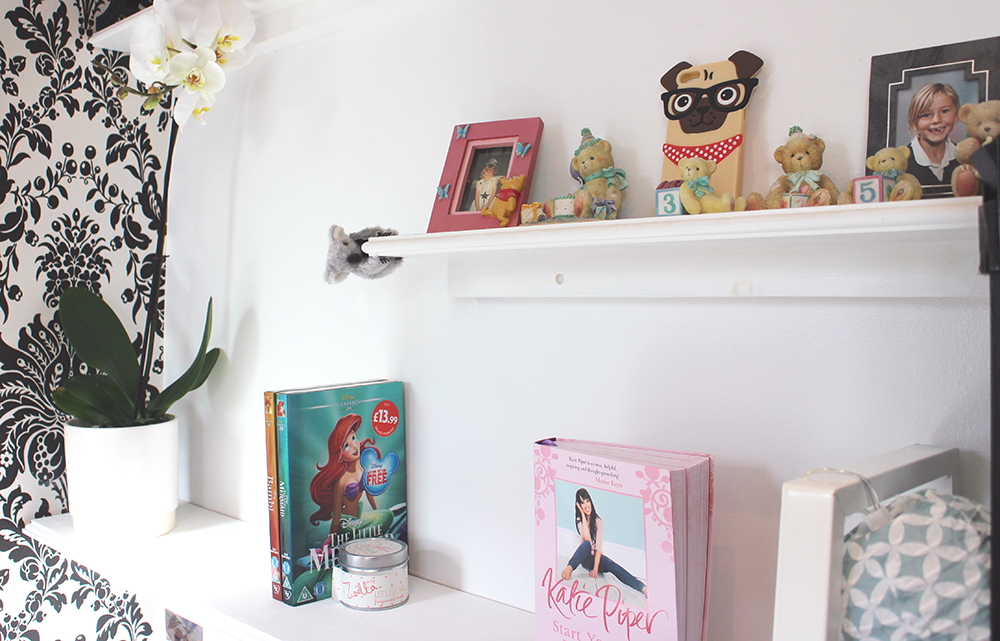 So much got stuff got thrown away; tatty things, things I've grown out love with, things that no longer matched the room, the list goes on and on! I was seriously impressed with how much I managed to clear and there is still so much more to go! It also made me realise how I much I hold onto; it was so refreshing letting some things go, almost as if I was also clearing my mind.
My room is only little with not a lot of storage so things get cluttered pretty easy so it actually took me longer trying to reorganise my shelves to keep them clutter free! I settled on keeping it reaaaaal simple with the use of flowers and candles mainly. Not only does this keep the dreaded clutter at bay, it kinda adds a grown up feel to the room almost. And the candles scattered all around obviously look amazing when lit. The pink flowers are fake ones from Ikea, but could literally pass for being real and I picked up some daffodils from Marks and Spencer along with an orchid. I'm completely out of my depth with the orchid and have no idea how to look after it but it does look really beautiful.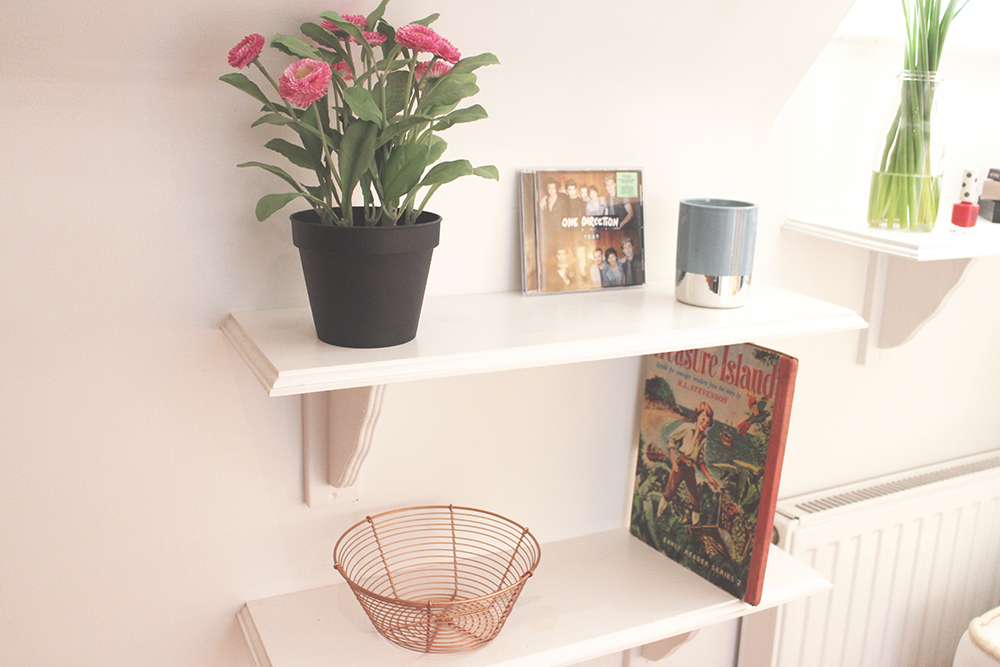 I've also kept some more 'personal' things out instead of hiding them away. My clapper board from the Harry Potter Studio tour, an old Treasure Island book I got from a bootsale. I've also kept on display my signed Who We Are One Direction book because you know, prize possession and all that. Disney's Wonderful Word of Knowledge from 1980 also sits proudly on one of my shelfs. Again, I picked this up from a random bootsale.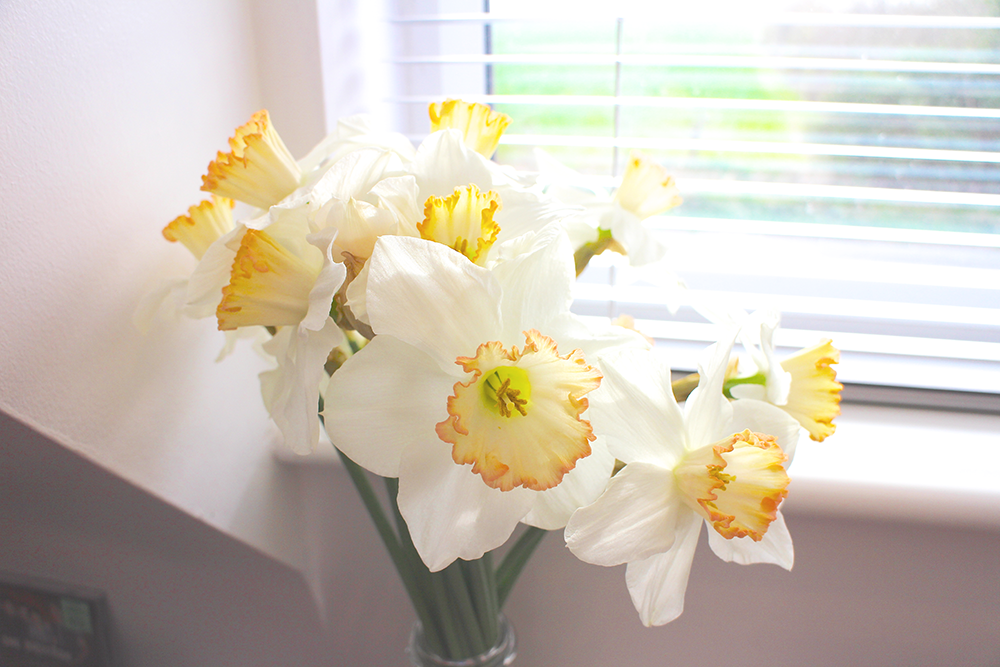 Now? My room feels so much clearer. I still got a little more clearing out to do but I will tackle that when I return from university in the Summer. I much prefer sitting in here now, with the lack of clutter and the beautiful flicker of a candle (or 4) and my lanterns. The room now makes for such a peaceful and relaxing place!
Have you done a Spring clean yet?