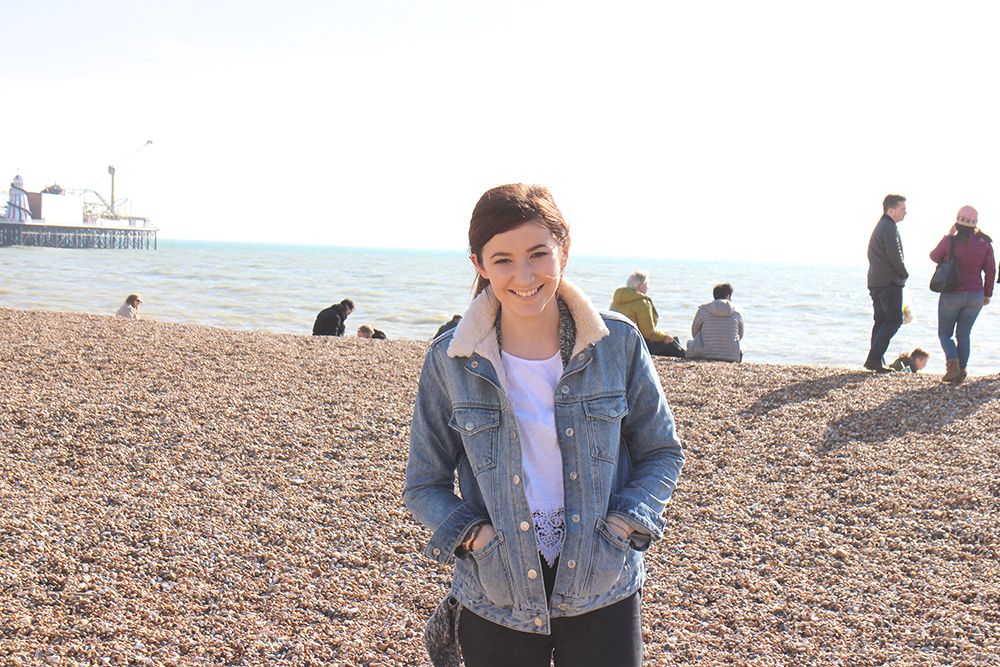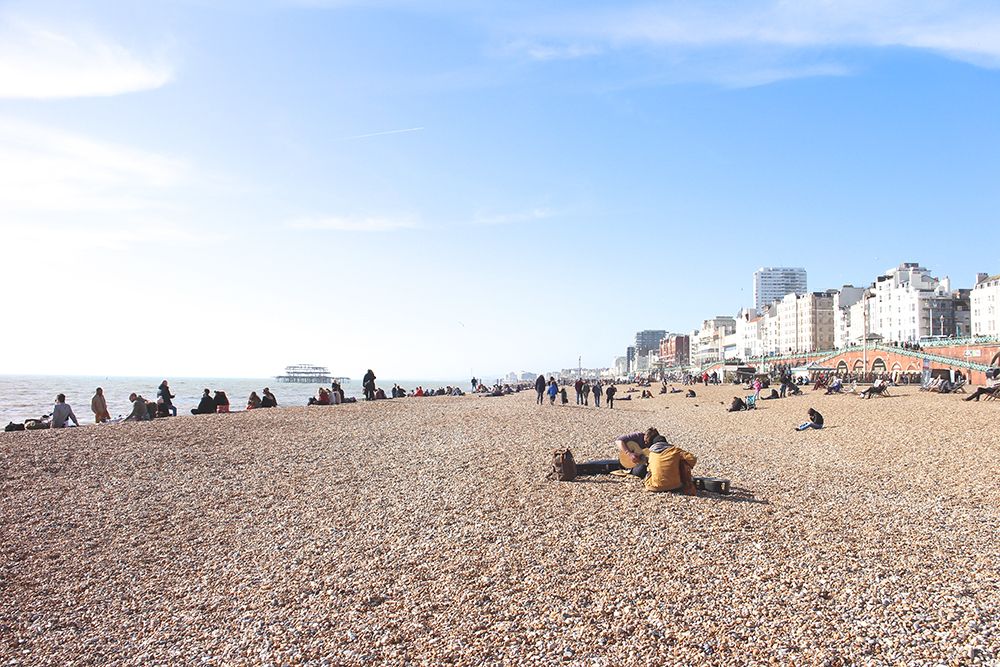 Upon hearing the wonderful, truly wonderful news that last weekend was going to be lovely and warm and temperatures on par with Ibiza, there was only one place I had in mind visiting. There is nothing more I love than being a 10 minute walk away from Brighton beach; it's one of my favourite places in the whole world and I craved nothing more than a bit of much needed sun rays and some fish and chips. Of course.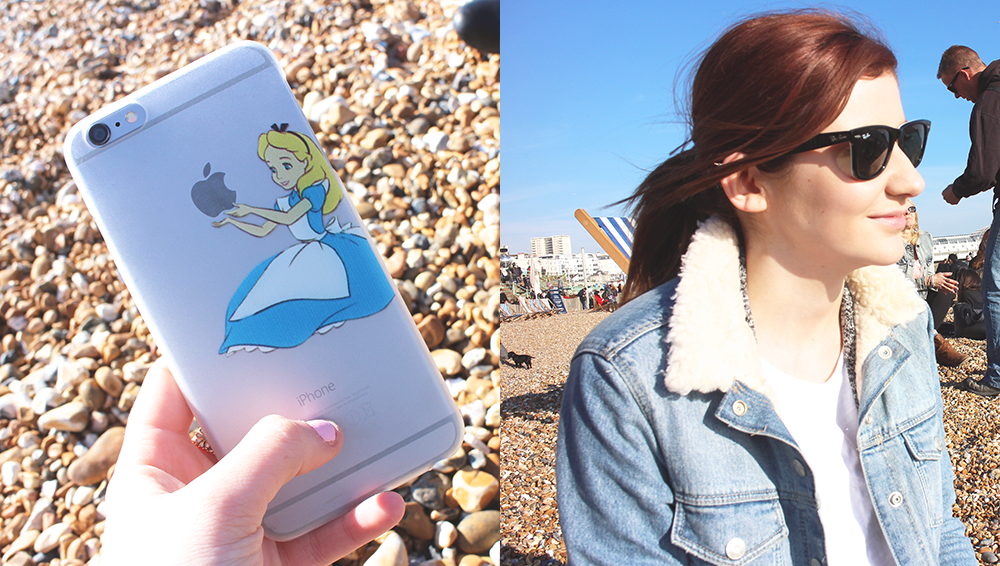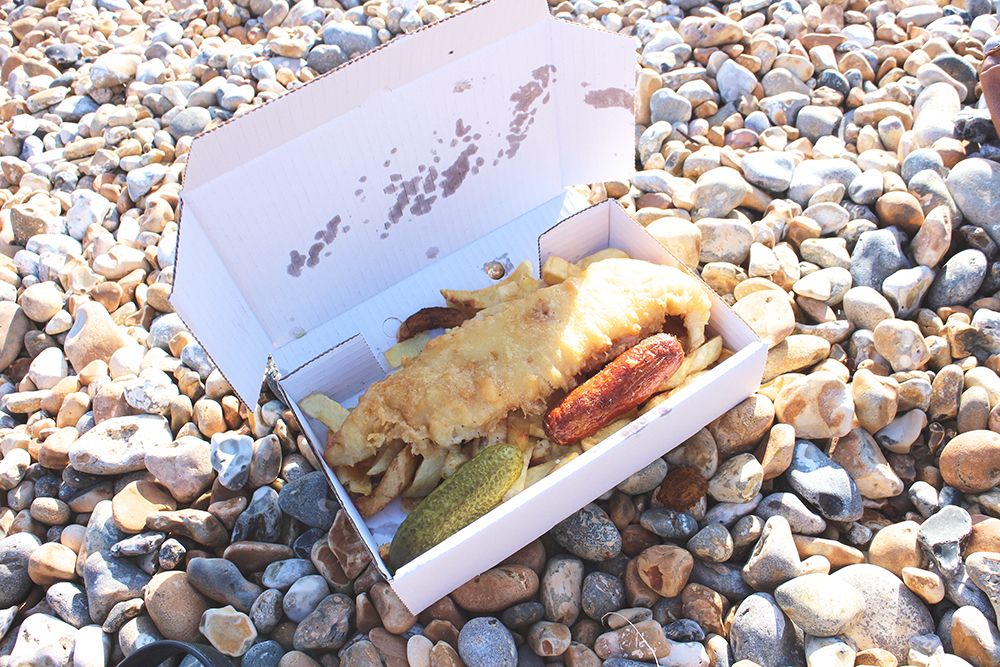 There was only a slight breeze in the air, the smell of doughnuts was being wafted along the beach and the sound of the waves crashing and children laughing really brought that sense of Summer. In March! We strolled along the beach before setting on a stoney spot to catch up on our week shenanigans and then fetched some fish and chips. (Which was delicious by the way) before grabbing some much needed ice cream. After more people watching, we noticed that the sun was beginning to set slightly and it was truly a beautiful sight. I only wish I got my camera out more for that but there was a slight chill in the air and I was only wearing a vest and denim jacket. We decided to head off to Starbucks for a cuppa before making our way back home.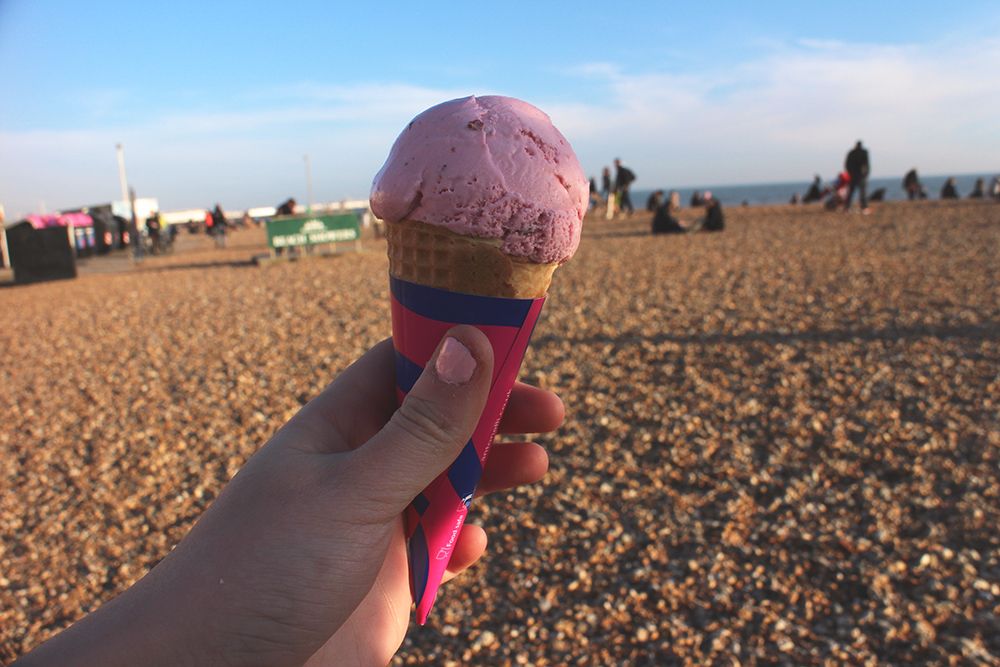 Outfit Deets:
Hope you all had an amazing weekend in the sun!
A x
!function(doc,s,id){ var e, p; if(!doc.getElementById(id)) { e = doc.createElement(s); e.id = id; p = '//shopsensewidget.shopstyle.com/widget-script.js'; var cb = new Date().getTime(); p += '?cb=' + cb; e.src = p; doc.body.appendChild(e); } if(typeof window.ss_shopsense === 'object'){ if(doc.readyState === 'complete'){ window.ss_shopsense.init(); } } }(document, 'script', 'shopsensewidget-script');