• Harry Styles turned 21 so was obviously the perfect opportunity to show you my most favourite throwback moment ever! • A rather satisfying breakfast!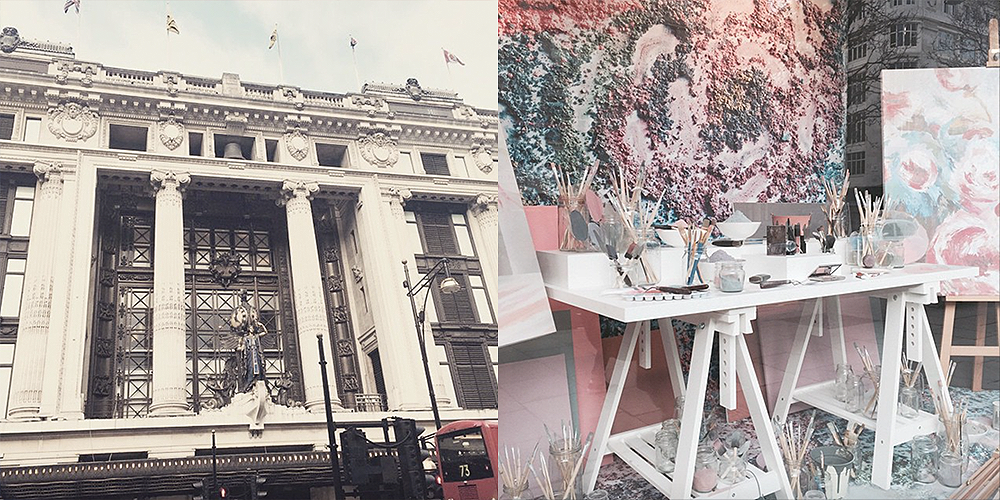 • SELFRIDGESSS! • The prettiest window display I've ever seen.
• Truffles being Truffles. • Looking at all the beautiful pictures in 'Love, Tanya'
• As you can see from above, I visited Selfridges for the first time ever! I loved it so much and had so much fun! We also visited Liberty, Kiko, the best Disney store I've ever seen and just had a general wander down Oxford/Regents Street.
• I finally found out my module choices and timetable this week so it's back to Brighton on Monday for Semester Two! First semester didn't go as well as I had planned so this time round it's all going to be about super organisation and time management!
• I won an iMac on eBay! You have no idea how excited I am! For the past year now I've desperately wanted one but even with student loans and Apple Finance, I just couldn't justify it so when I saw one for a super reasonable price on eBay and apparently in good condition, I just had to go for it. I can't wait to get back to Brighton to use it!
How has your week been?