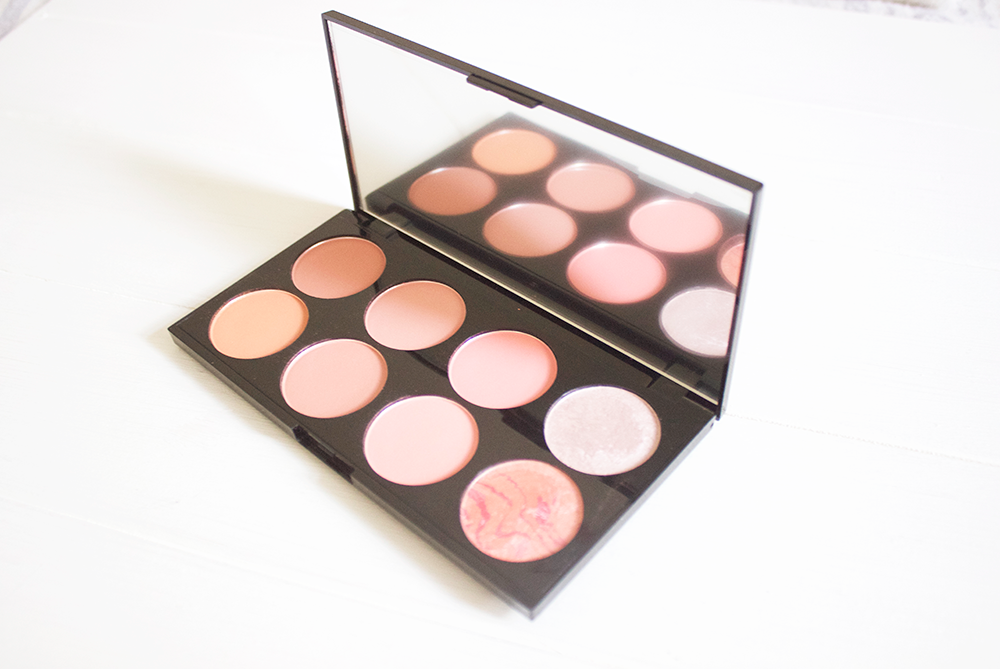 Say hello to Makeup Revolution's insanely popular
'Hot Spice' blush palette.
If you are a regular reader of beauty blogs, I have no doubt you would have seen this being featured
somewhere.
2014 was really Makeup Revolution's year and I'm sure it was one of the most talked about brands out there! Saying that, this is the
only
product I have tried. I haven't got around to ordering off their website and their stand is always the messiest at Superdrug (of course, no fault/reflection on the brand themselves) that I'm always put off having a look. But, I heard so much about this product I knew I had to brave it and grab a palette!
First things first; just look at those colours! For the girls who aren't the biggest fan of pink blushers (like me, holla!) this peachy alternative is calling your name! With different shades of peachy goodness and finish there has to be at least 3 shades you like, right? There are eight colours all in all with six blushers and two highlight shades with 3 out of these being matte. See what I mean about choice? At just £6, I wasn't expecting the palette to be amazing but I was pleasantly surprised. Each shade is incredibly pigmented (a little goes a long way) which is just incredible for such a cheap product. I will say though, they are little chalky so careful application is needed with these, but for the colour/pigmentation/price I can definitely look past that.
Overall, this palette is lovely and at just £6, I really can't complain. Every single shade is wearable and let's be honest, I don't need to buy another peach blusher for a very long time. Perfect for travelling also, the palette feels more than sturdy enough to travel with and I feel everyone should definitely give this a whirl. I think my favourite shade is the 3rd from the left, top row; I only need the tiniest amount but this truly wakes me up and gives my skin that healthy glow we're all after!
Have you given Makeup Revolution a go yet? What's your favourite?