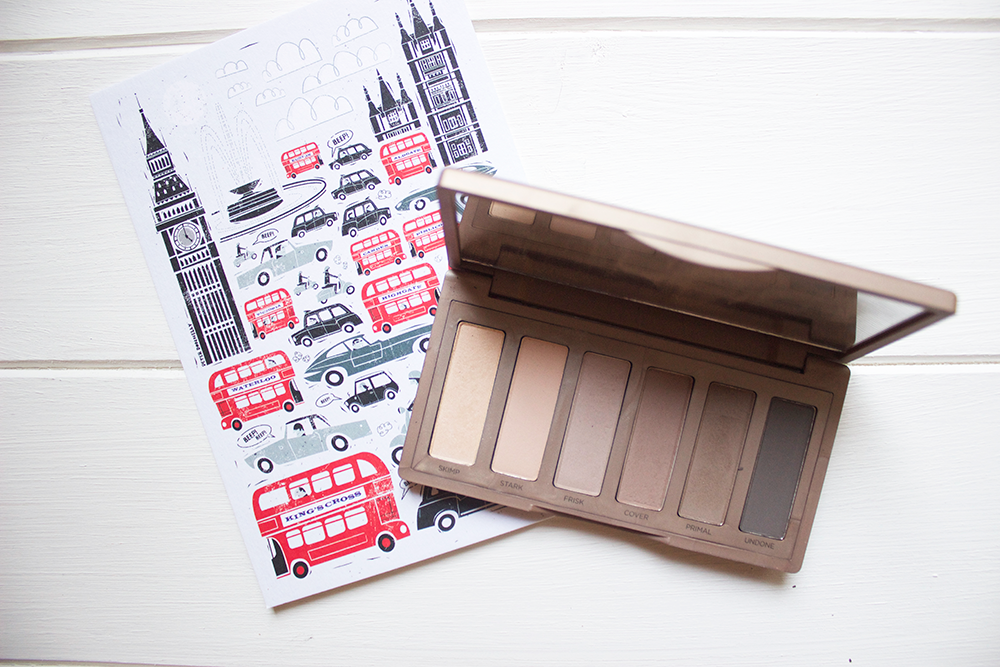 LET'S GET NAKEY SHALL WE?! Let's talk about the amazingness that is the Urban Decay Naked Basics 2 Palette… *and breathe*. I purchased this all the way back in September last year and if I'm perfectly honest, this sat on my desk pretty unloved and untouched for rest of the year until probably around really late December. But, there I was one day, searching for the perfect eyeshadow to use for a super natural look and my hands just happened to reach for this palette. Well, let's just say… it was love at second third glance. Truly.
As the name suggests, this palette is simply splendid for easy, natural, non-glitter looks. As someone who, through genetics and all that, was blessed with hooded eyes, mostly; glitter shadows are a no go for me, they close up the eye and just can make a whole big mess of everything. But, matte shadows? Well I'm all for them! It doesn't matter what you're makeup skill level is; you can use and love this palette!
First and foremost, let's just talk about the shadows themselves, huh? Well, if you have tried any of the Urban Decay palettes, you will now just how A* their eye shadows are. Velvety, pigmented, incredibly soft and incredibly easy to work with; you are truly onto a winner with this. In this particular palette, there are six matte (slightly misleading) shades. The only reason I say slightly misleading is because 'Skimp' (far left) has the tiniest bit of shimmer. But it's so minimal, it's hard to notice and doesn't realllllllly translate on the eye, so not to worry! As you can see, the palette ranges from incredibly nude to browns and a matte black. For me, this palette has so many uses in one; you can really lower the amount of makeup you take with you on trips. For example, all the shadows make amazing all over the eye/crease shades; no doubt about that! Frisk, Cover and Primal and perfect eyebrow shades, just pop a angled brush in your bag and you're good to go and of course, Undone is the perfect eyeliner shade.
I initially worried that I wouldn't be able to get many looks out of this and that it would end up being unloved but I honestly couldn't of been more wrong. It's amazing how much use I can get out of this and even with the whole 'nude' thaaang going on, it's actually quite easy to use these shades to go for a more heavier, night time look. My typical day-to-day look with this is a bit of Skimp in the inner corners, Stark or Frisk all over the lid and then Cover ever so lightly in the crease.
With it's super sturdy packaging, travel friendly size and all the different possibilities of looks, I really feel that the Urban Decay Naked Basics Two Palette is an complete essential in everyones collection!
Have you tried this palette yet?