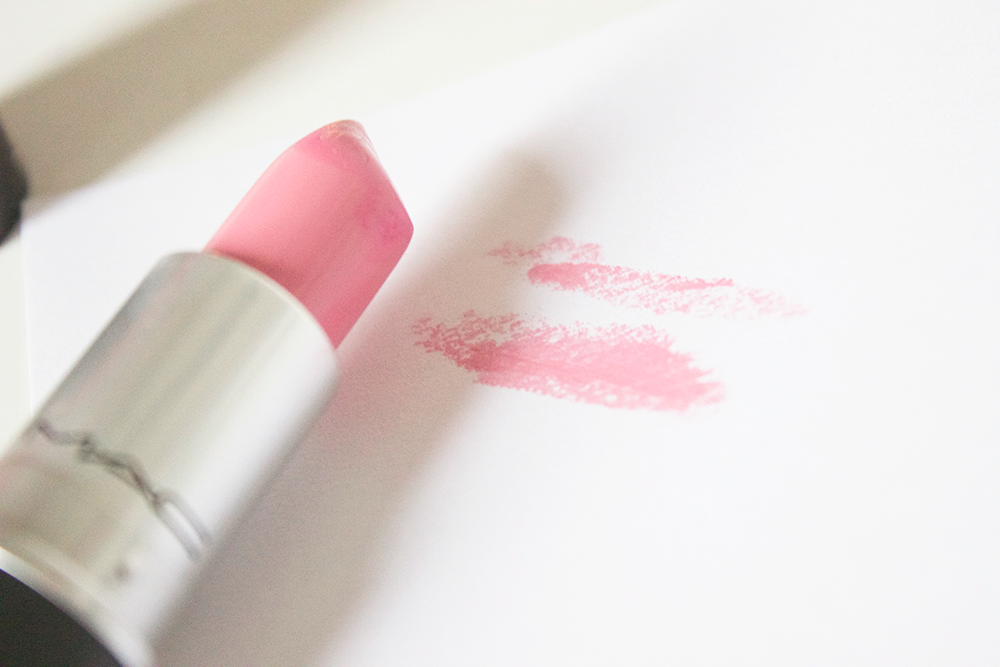 You can never, ever have too may pink lipsticks! Whether they be bright fushicas, barbie pinks or even pale pinks. You can never have enough! My latest pink is called 'A Novel Romance', which is actually from the collection with the same name that was released Autumn last year.
This lipstick is a pale pink and as it's a cremesheen finish, it does offer a slightly more glossier finish but in some lights, it can look matte. Cool pastels can be a tricky one to pull off but I love the look this lipstick gives me; it's a perfect colour teamed with heavy eyes/blush and is really, what I call, your perfect pink. The more you build this colour up; the more 'Barbie-fied' it will look but you can also dab this onto your lips for a more subtle beautiful pink colour (think Creme Cup). This lipstick also has those amazing blue undertones which means that this colour will really bring out the whiteness of your teeth which makes for a wonderful flawless look.
Despite the fact that the finish is cremesheen, this is still a little drying on my lips, but don't worry too much; this definitely applies smoothly and gives off a lovely even finish. To minimise the whole drying feel, I either apply lashings of Carmex or just team this up which a gloss (Tanya Burr Cosmetics 'Just Peachy' being my personal favourite.) I also notice that this lasts quite a while on my lips (even with a gloss!) which makes for both a perfect daytime and evening colour. I apply this first thing in the morning and find I won't need to apply it again until the afternoon which suits me just fine!
This is a lovely colour that applies evenly and lasts a really good amount of time; all in all, another winner from MAC!
Did you try anything in the 'A Novel Romance' collection?