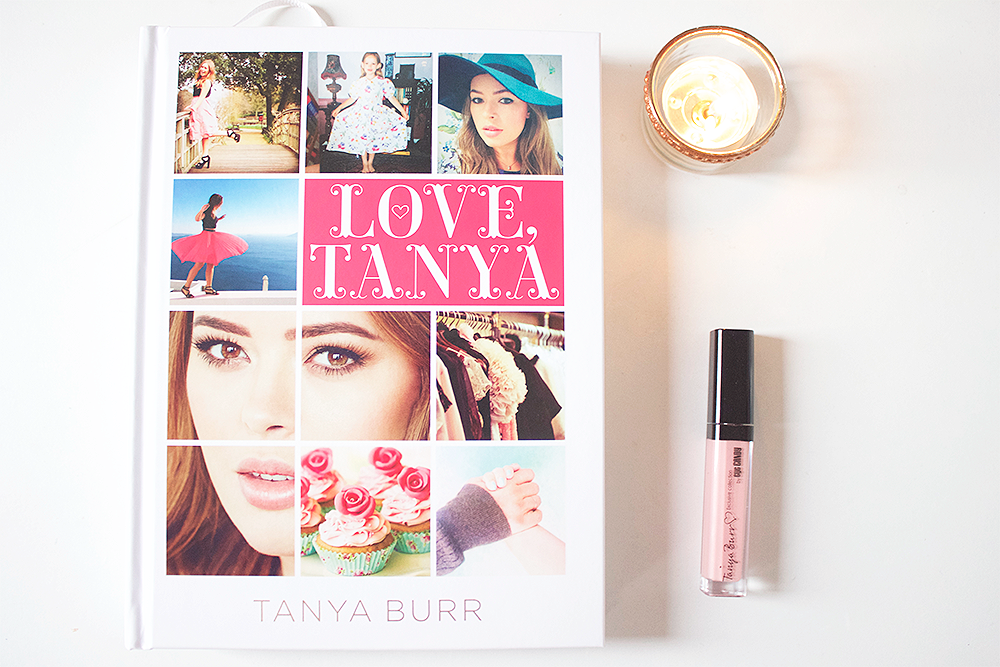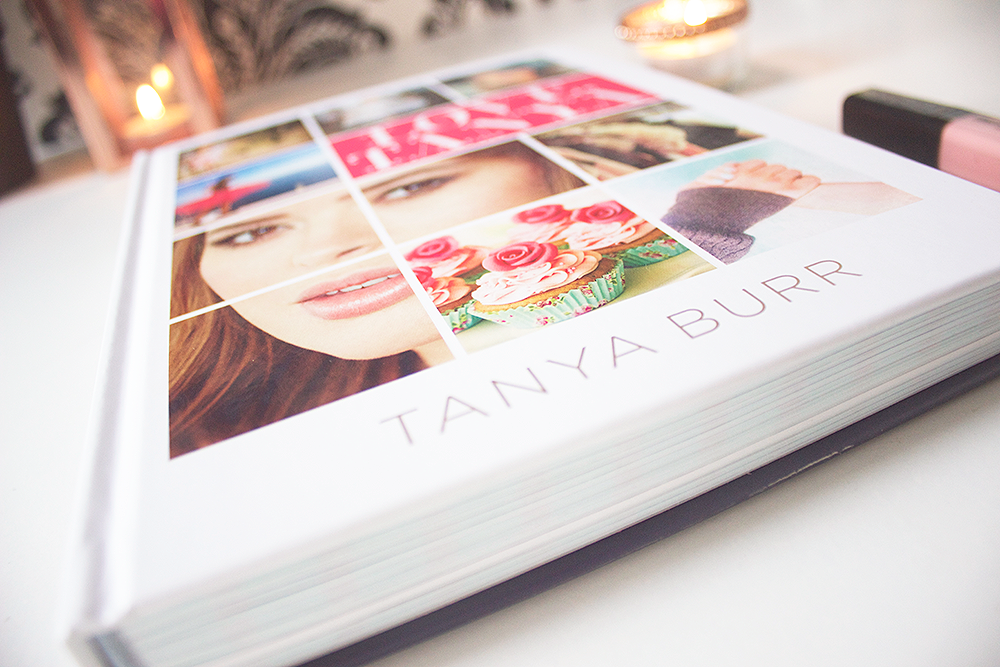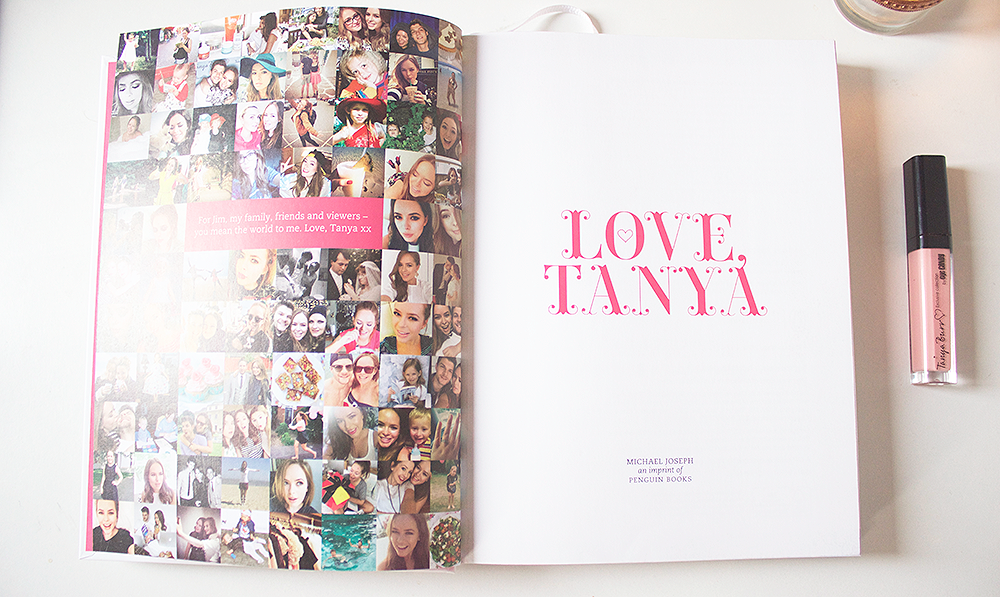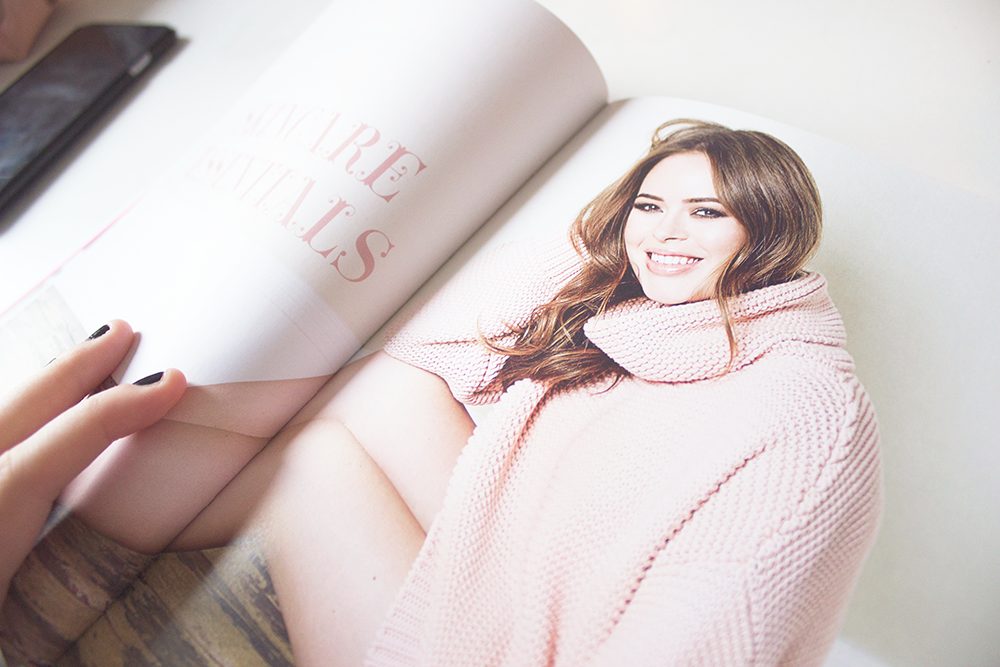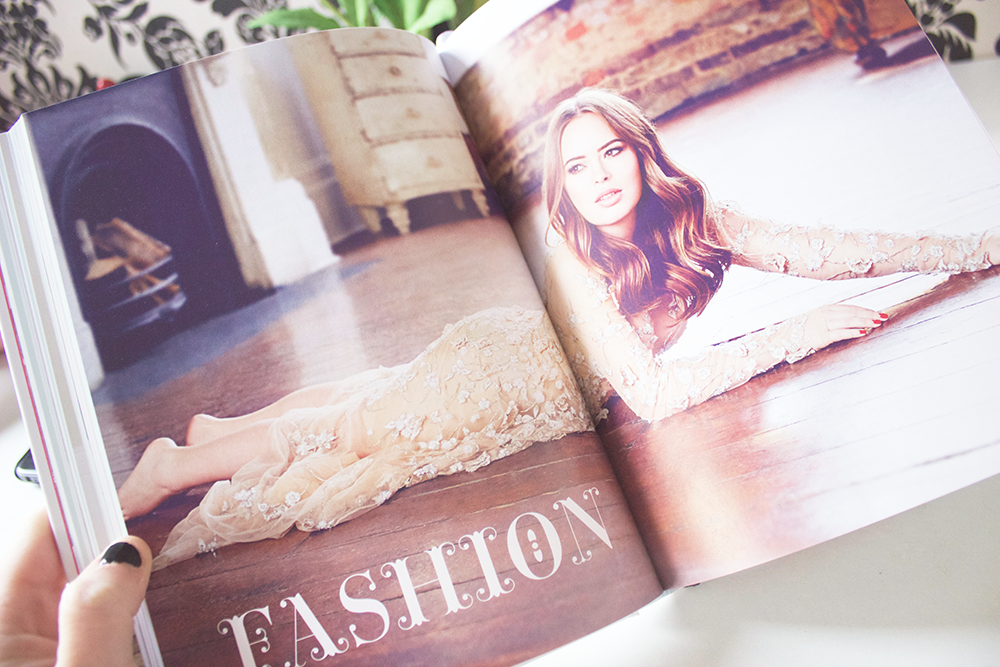 It's so incredible to see people starting out with their platform as Youtube, to go on to do such amazing things. After all, we have to start somewhere in life and it's lovely to see people who have started on Youtube, who most likely just recored videos in their bedrooms on their laptops, to then go on to do things such as get a book contract with Penguin, or release their own makeup line etc.
'Love, Tanya' is the debut autobiographical book by beauty youtuber, Tanya Burr. It features some absolutely beautiful photographs of Miss. Burr, little segments about the story of her life, her favourite tools and tips for makeup, hair and even fashion. But my favourite part of the book (my hungry stomach is speaking) is the baking section! This book is just adorable from cover to cover. The pictures, as mentioned before, are all beautiful, the text is large enough for super easy reading and the colours are all very girly and wonderful. I love how clear every page is, there is enough pictures for everyone to gaze at and in my opinion, the perfect amount of text. I've been watching Tanya for years now, so most of her tips I already knew but for younger or less experienced readers, her makeup and tool tips will come really in handy! Plus, it's always nice to have them on reference.
This book is just crammed full of information and personal stories which has made this one of my favourite 'celebrity-type' books. I'm so excited to get stuck into her recipes; all of them look so inticing and delicious. But, I love Tanya's little personal stories; it makes you feel closer to her, makes you feel as if you're her friend without going too in detail and becoming irrelevant. It was super interesting reading about how she met Jim, her travels and of course, the start of her youtube journey!
If you are a fan of Tanya and enjoying watching her videos, this book will be a lovely addition to your collection! 'Love, Tanya' is a lovely, sweet, cute easy read for anybody interested in knowing more about Miss Burr and all her makeup/hair secrets and the front cover is just so beautiful, you will be proud to have this on display somewhere in your home. My only 'blah' side of the book was the addition of where you can create your own lists of what you're favourite products/movies are etc. I felt there were a little too much of them and were just a page filler. I'm sure there are some people who will want to fill them in, but ultimately, they weren't for me. What I love the most though is that you read this and you can really imagine Tanya telling you all of it, it's written in her happy go lucky style and that just adds to the 'Love, Tanya' experience.
Will you be picking up 'Love, Tanya'?