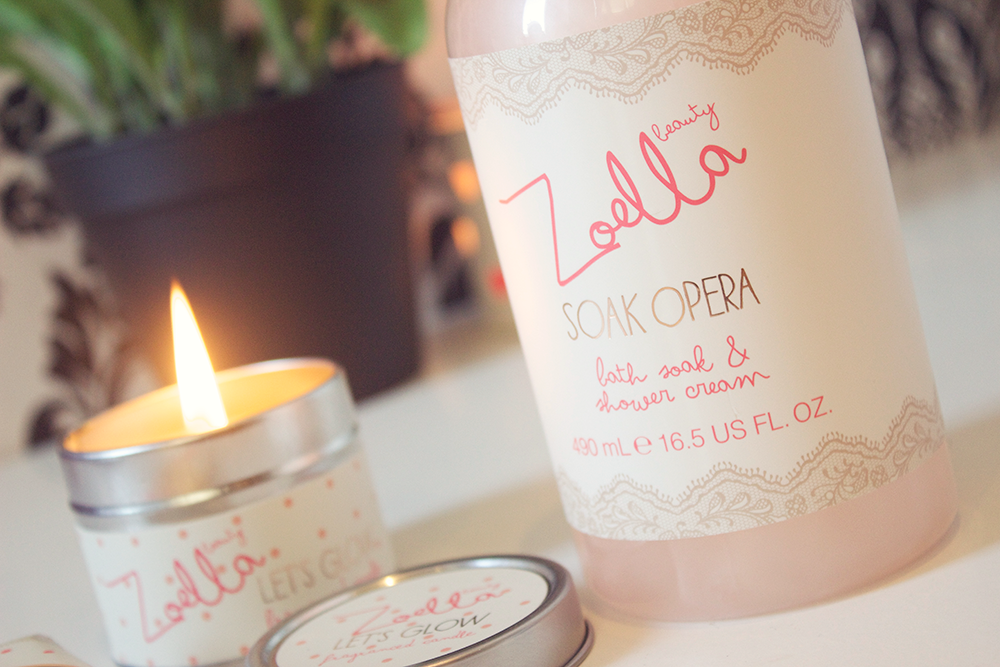 If there was ever a beauty range I want to have proudly on display so that everyone can see, it would be this range. Aren't these products just the cutest things you've ever seen?! The
Zoella Beauty
range has been in Superdrug stores for a while now and I've used it all before, but I couldn't resist re-purchasing some of my favourites. The
Soak Opera
is definitely my favourite out of the range, a multi-use product that can be used in both the shower and bath; it creates lots of bubbles (a bathtime essential!) and leaves my skin feeling all silly smooth without the slight greasiness some products can give me. Don't get me wrong, it's not the most standout bath/shower product you'll ever own, but it's effortlessly simple, does the trick and has a light candy smell too which isn't overpowering and doesn't have that awful artificial smell. Sadly, the
Fizz Bath
just doesn't do it for me. I don't notice any difference in my bath time when using this, only the enjoyment of watching the cubes fizz. The product itself is super cute though, chocolate-themed shape and packaging and each of the the cubes is engraved with a little 'Z' which is adorable but sadly the product isn't outstanding and I would much rather go and buy a bath bomb from Lush for a little bit less money.
Lastly, is the adorable 'Let's glow' candle! I would like to point out, please be careful with this! Obviously, as burning things do, this gets extremely hot and the tin material the candle is seated in gets rather hot and has the capabilities of burning you and the surface it's placed on. So yes, be careful if you touch this and be careful where you put it. I have a thick clay drink mat thingy that I put under this to save my table from being burnt. I have noticed that the candle is no longer available to buy and when I was browsing Superdrug (just browsing, promise!) the other day, it wasn't on sale in there either so it does look like it's been recalled which I guess is a good thing! Maybe they will repackage it and sell it again, this time posing no risk of getting burnt. But still, I took these photos before I noticed it has disappeared so I feel it still deserves a mention! Forget the packaging, the candle itself is lovely, it has a slight scent; sweet but not too sickly and burns nice and evenly! I'm hoping they will repackage it and bring it back because I love it!
What is your favourite product from the range? I
need
the new
'just say yes'
bag!