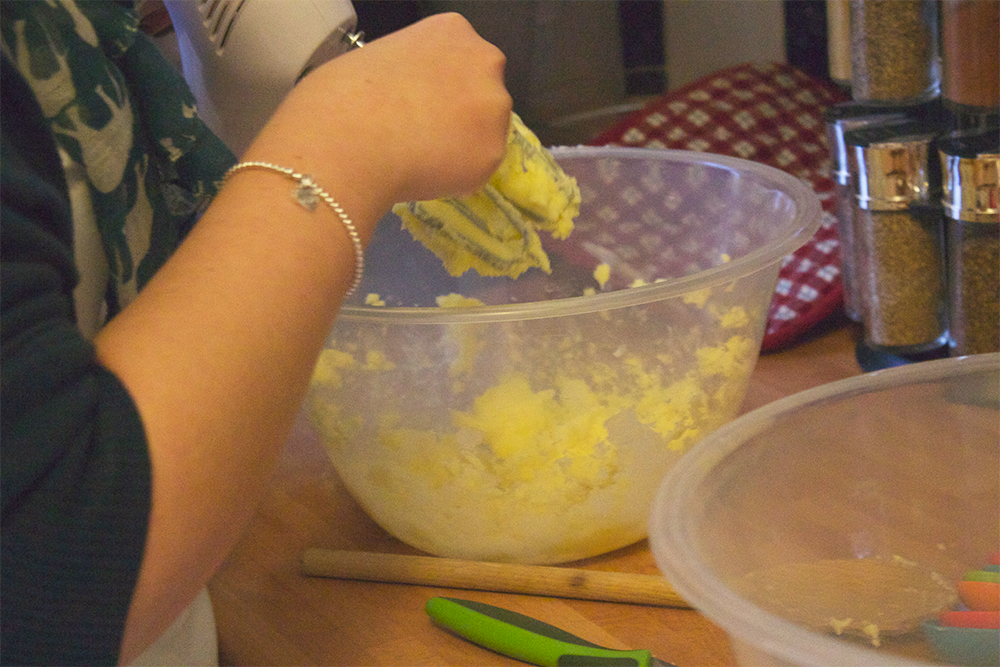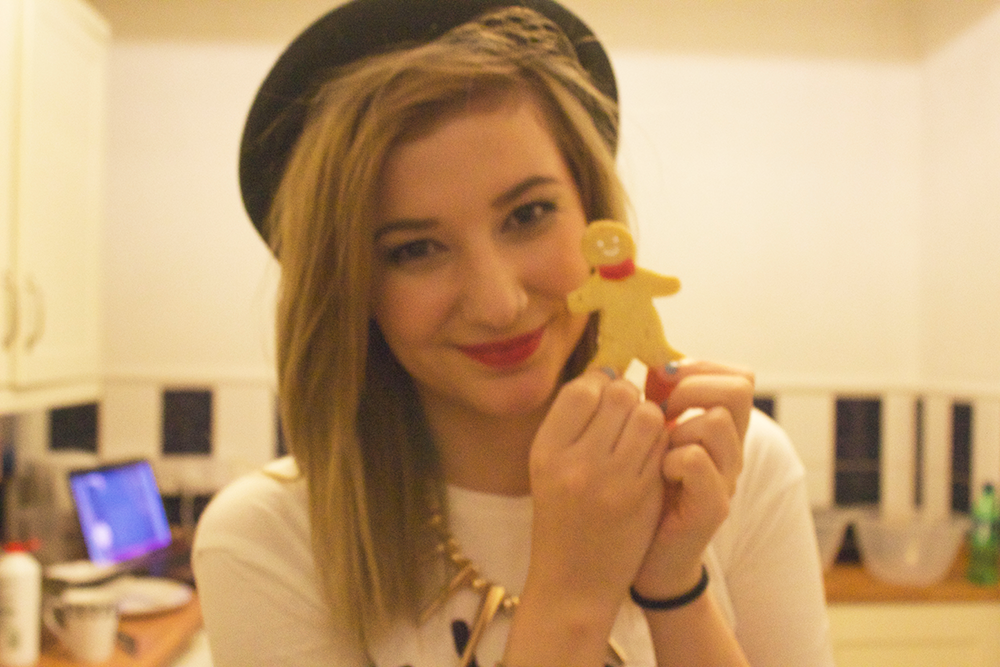 It is now officially my favourite time of the whole year. IT'S CHRISTMAAAAAAAASSSSS!!! Yes it's the most fabulous time of year; the time of repeated Mariah Carrey and Slade, mulled wine, giving, sharing and tinsel! To kick of the Christmas spirit (don't get me wrong; my Frozen advent calendar played a big part in that), myself and
Becca
decided to do some Christmas themed baking! I'm personally not a very big fan of Mince Pies (yes, yes I know!!) and there was no way we was attempting christmas pudding so we both decided on Sugar Cookies and Gingerbread men! We popped on down to Asda, grabbed some essential baking ingredients and hurried back inside into the warm.
To keep the Christmas Spirit well and truly alive, it was only necessary to pay some of the ol' Christmas classics. Yes Wham and Fairytale of New York I'm looking at you! We had a good ol' boogey and sing along whilst creating our treats and basically just had a right whale of a time!
It was actually the first time I've ever attempted gingerbread and I must say, it seemed to come out ok! The icing we brought really was awful so the actual decoration of the goodies didn't come out as we wanted but regardless we still had tons of fun! I will be posting both recipes for the sugar cookies (which are UH-MAZING by the way) and gingerbread men separately so you all have that to look forward to!
What have you been doing to get yourself into the Christmas spirit this year? 🙂