You may of noticed a lack of blog posts present over here the past few weeks, as always, I'd like to apologise but I must say, it's ever so lovely to see people still following me on bloglovin and subscribing over on the Youtubez even in my absence, from the bottom of my heart, thank you very much! I can promise you I have a semi-decent excuse; September/October are quite literally some of the busiest months for me for one reason only: UNIVERSITY. As you guys know I've started uni again so (as I learnt from last year) it's always good to just take two/three to get settled into your new home and get kinda used to the work load. In the meantime, I've been rekindling my love for Brighton and the sea and just thought I'd show you what I've been doing recently. (Apart from sleeping or eating, which seem to be the main things if I'm totally honest.)
I dyed my hair green. Well, kinda, I actually died my hair blue, but the dye was pretty crappy and washed out after the first wash leaving me with a rather lovely green tint which just isn't budging. I've had quite a mixed response, some people have very kindly told me it looks like I have merman hair whilst others have given my odd looks in the street and some have laughed. I personally don't like it all too much and it clashes with loads of my clothes! Haha but I'm stuck with it for a little while so what can ya do? P.S Green stains. Like a b*tch bumblebee.
I love living by the sea. Ever since I was born it's all I've ever known; I mean, I love London and I credit it as one of my favourite places in the whole world, but I can't imagine living there. I enjoy a good hustle and bustle of a city but for me, there's nothing like residing by the sea and all the seaside funtivties (yes, I just made that up) are my favourite. I love the pier, the arcades, the little shops and the atmosphere; even on miserable grey days the welcoming lights of the seaside always make me happy. If there's one place I've missed in Brighton over the Summer, it was without a doubt the pier and all the fun that comes with it.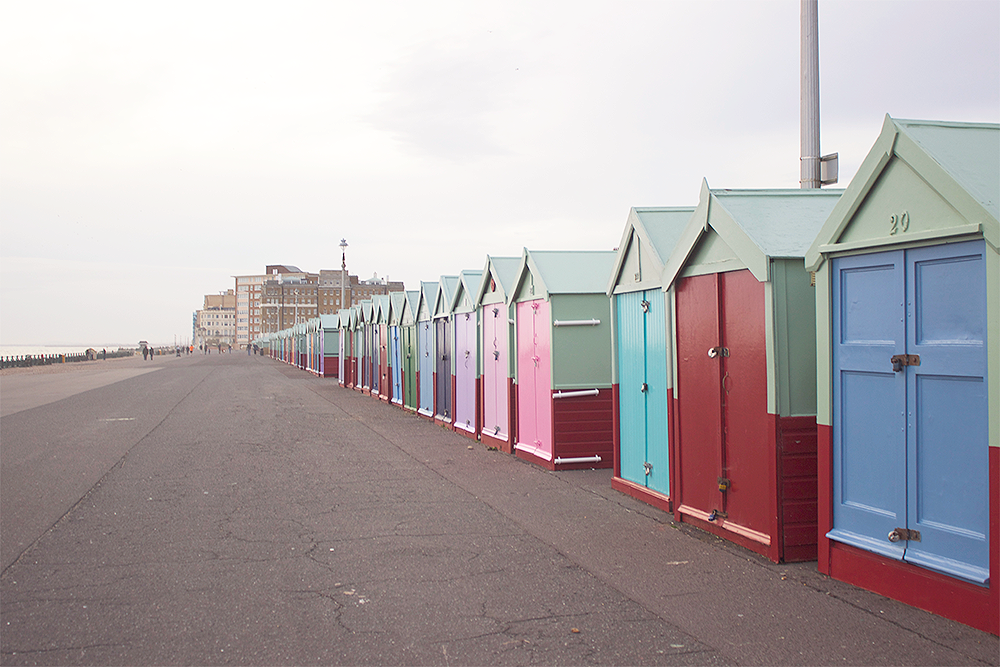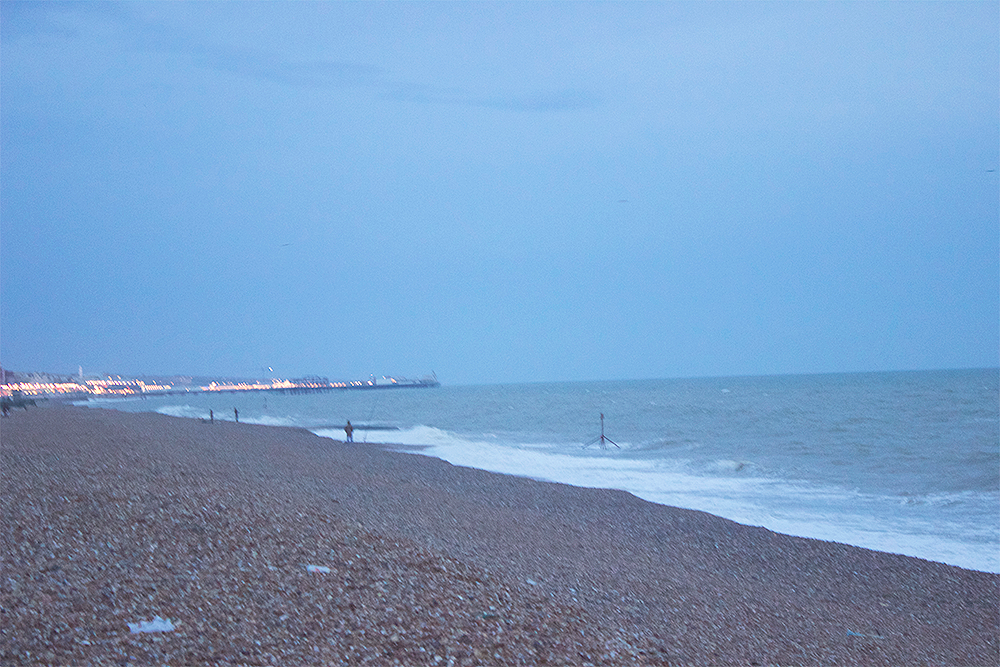 I also took a stroll along to Hove beach. (Nope. I lied. I got the bus.) Hove is a little further down than Brighton and considered less of a touristy place and a lot more quieter. Becca and I took a stroll down there Friday night and honestly? There was no other way I would of spent Friday night (mainly because we also got dominos but that's slightly unrelated…). It was a really beautiful evening; windy but there was no chilly breeze and Hove was just beautiful. It's your bog standard beach but that's a little welcoming after the hustle and bustle of Brighton beaches and it was super calming to just be able to hear the ways and watch people fishing. And for me? There's no lovelier 'you know you're in Britain' when you see a line of pastel coloured beach huts.