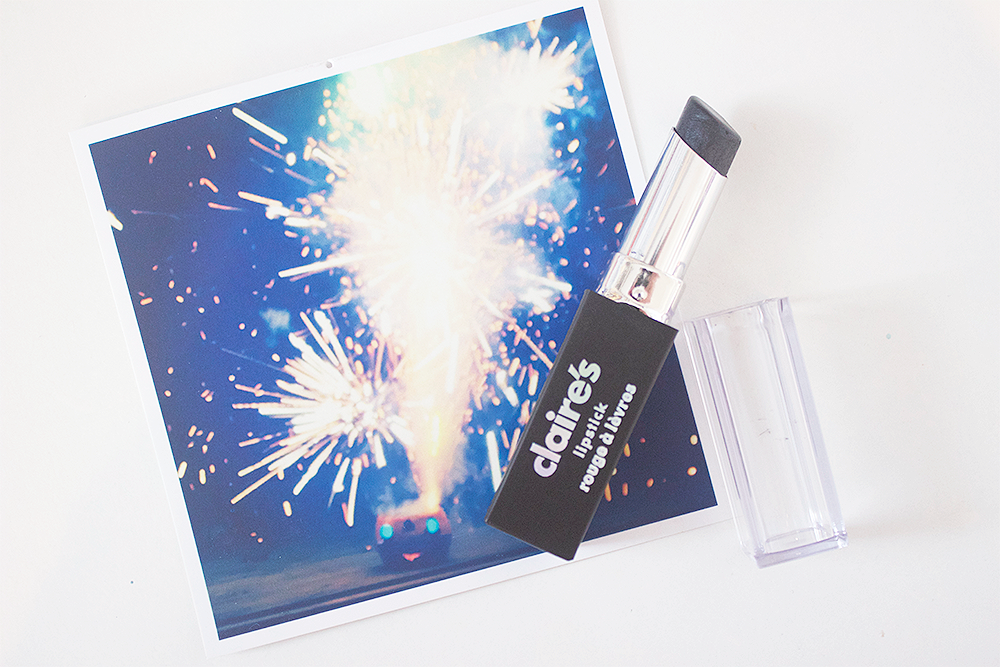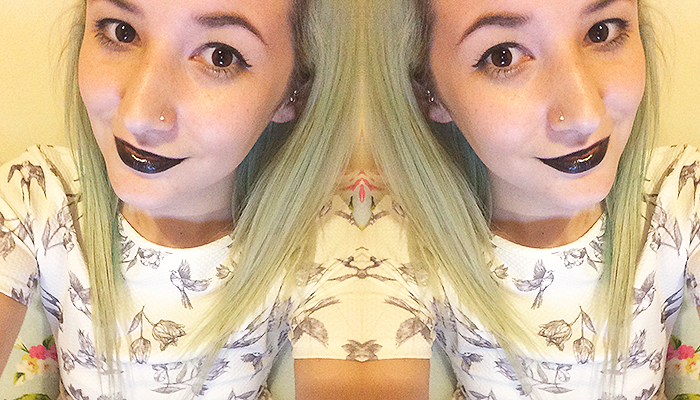 Halloween is just around the corner (exciting) but sometimes we'd like to just let our costumes and pumpkins do the talking. There is a certain knack that comes with creating scary and magical Halloween makeovers that some people, like me for example, just do not have. I've always gone for incredibly easy Halloween makeup because I've never really felt the need to experiment (after all, I've only ever really gone as a cat..) so instead of making out I can do those amazing looks, I thought I'd just stick with what I know and what I'm (somewhat) capable of.
It's been a very long time since I have shopped in Claire's for makeup. Infact, it brings back many dodgy memories of coloured hair sprays with glitter in that ALWAYS left your hair a unmanageable, tangly mess and lots of body glitters. But, when I was browsing the store the other day looking at their rather impressive Halloween goodies, I came across this black lipstick for a mere £3.50! Bargin-ness I thought as I took it to the counter!
Of course, you could go full out but I've gone with keeping this look rather simple; winged liner (of course), a pair of fluttery lashes (Revlon's Natural collection is great), a super pale face (easily done with foundation 2/3 shades lighter than your skin tone or mixing your normal foundation with a white base), some harsh contouring and then the black lipstick!
In terms of formula, this lipstick is rather creamy and applies with a wet looking finish. Sadly, this doesn't stay put and will budge when you drink/eat/talk. Applying some translucent powder over the top and blotting does help but it isn't perfect, so you'll need to keep your eye on this one! But for a simple but scary effect, this is perfect!
What are you going as this year for Halloween?