Now I don't think that Woman Crush Thursday is a thing.. (it's not, is it?) but I've decided, just for this particular Thursday, that it is. Like, official and everything.
Now, by woman crush, I literally mean, any girl I would quite happily swap lives with and if I have the choice, would totes be. For me, Perrie Edwards is that guuuurl. In case you live under a rock and are unaware of who Perrie is, she is a fourth of the girl group Little Mix who were formed on the X Factor in 2011 and were the only group to everrr win the X Factor. Can I get a whoop whoop? I didn't actually watch X Factor the year they were on, not only was I gutted One Direction were no longer appearing on my screen every Saturday and Sunday night, I was basically boycotting the show after my other Woman Crush, Miss Cheryl Cole (that's not her name anymore now, is it?) quit. I was prober annoyed.
BUUUUUT, when the girls released their first album, DNA, I pretty much fell in love with them. I was always incredibly inspired by Perrie's style, her accent is just the cutest and if I could have anybody's hair in the whole entire world it would be hers. And, although I've always been a Harry girl, I'm not sure it would inconvenience my life too much if I were to be engaged to Zayn. Well, Harry would be my bit on the side obvs.
But let's just look at her pretty face and all be jealous, YUSSH? ♥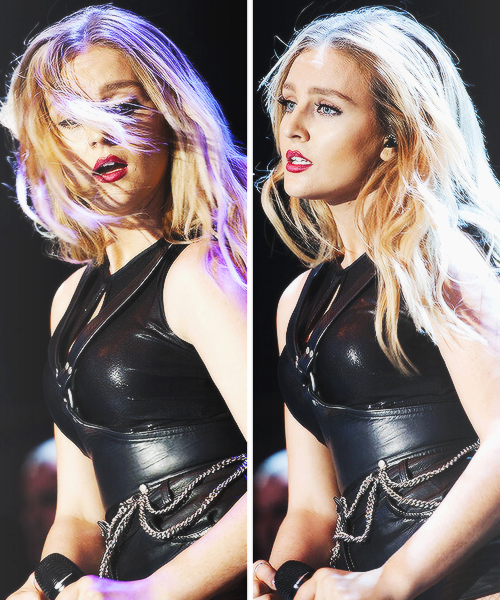 (Because these are edits & gifs from Tumblr, if you click on the picture, it will take you to the original source.)
So ladies, who is your Woman Crush Thursday?