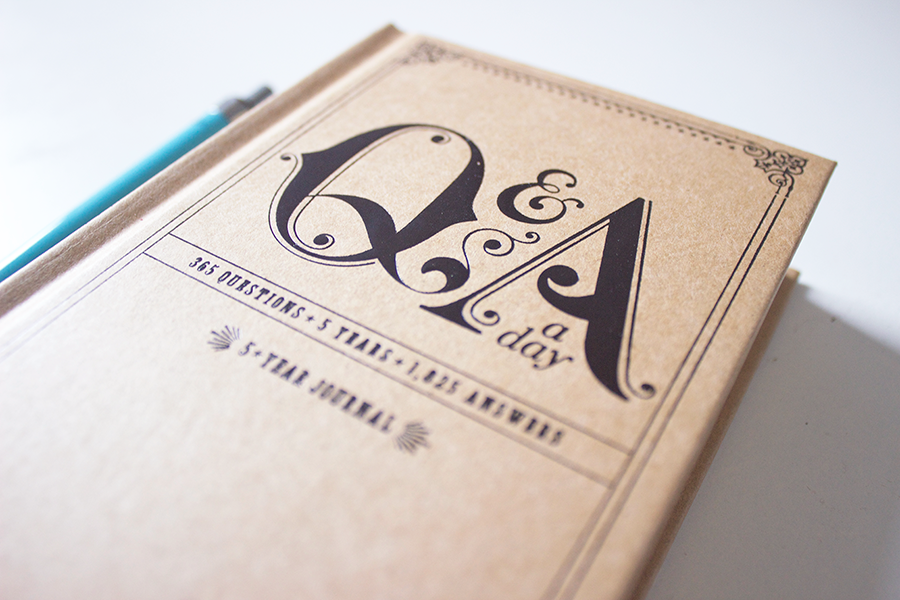 Memories are my favourite thing in the world. That sounds incredibly obvious, but they really are and I try really hard to keep all the little memories I have… one way or another. (I am aware this slightly makes me a bit of a hoarder…) I have filled up endless notepads and diaries with my deepest secrets and snippets of my life and when I was crawling around Amazon, I came across this nifty little journal.
What I like about this is that it isn't your typically journal. It asks you a different question every day for a year, and then once you've completed that year, you go through the book again, day by day, answering the same questions you did a year before. It allows you to really think about your answers and then compare them the following year to either see how your opinions have changed and to just see how different, or the same, your life is! I can imagine this book helps you learn about yourself as well; which in my opinion; is super interesting. It's really interesting and no two questions are the same. For instance, without spoiling them too much, on the July 27th the question was "what can you smell right now?' and on April 1st, the question being, "who are you fooling?". I like the contract between the quite deep and personal questions to the more laid back. I have no doubt it will make for interesting reading a few years down the line!
The journal itself is lovely, a beautiful hardback with gold-lined edges, oh I just love it! The typography is simply stunning as well, it's so elegant and it only makes me wish I could write so beautifully, but alas, I can't, and because the typography is just so beautiful, it makes my writing look extra messy! But I can live with that for such a beautifully, simply designed book which looks beautiful proudly displayed on any surface.
You can buy the Q & A 5 year journal from
Amazon!