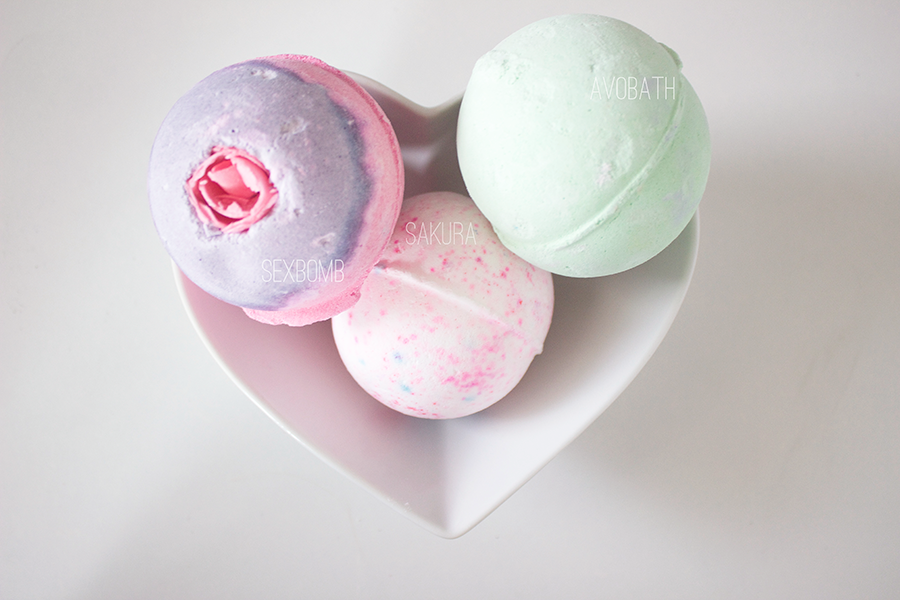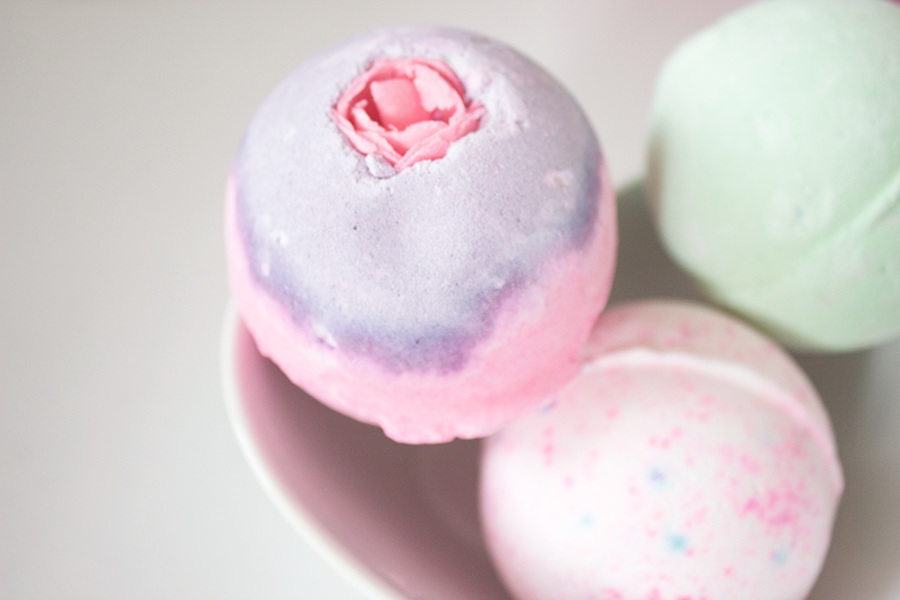 Oh Lush. I do love you. It's a rare occasion where I actually go into Lush and buy some of their famous goodies, I'm not entirely sure why; I normally forget/not near one but then every now and then, I'll randomly pop in there and pick up my favourite bath bombs. When it was my birthday last week and I had a tiny bit spare cash (thanks nan!) I decided to go and pick up some old favourites and some new trys!
♥ Sex Bomb:
Ahhh, my favourite ever bath ballistic. I love Sex bomb. Not only does it look extremely pretty, the colours are my favourite and the smell is just completely irresistible. Now describing smells is not my forte, I do apologise, but my nostrils and I will try our very hardest for you. This has jasmine in it which helps ease stress and anxiety, so this bath bomb is absolutely perfect in the evening after a long day and I just love using this when I'm in need for extra TLC as the scent is lovely and soft. It's not overpowering in the slightest and this literally turns the water just so pretty and pastel-like.
♥ Sakura:
I've never actually tried Sakura before but the pretty colours (white base with pink and blue micro dots) just drew me in. The scent, to me at least, is very similar to Sex Bomb and isn't too strong or overwhelming. It smells incredibly fresh, so I feel this may be good after a hot and sweaty day (we all get it girls…) or maybe in the morning to start your day off nicely! Such a lovely sweet and soft Summer scent. I cannot wait to try this to see how the bath water looks! (Should I be THAT excited over this!?)
♥ Avobath:
This is another bath ballistic that I'm yet to try and is completely different to the others I've previously picked. This has a much more stronger scent to it and is very powering; fresh and lovely but powering. The staff member in Lush actually told me this is perfect in the morning as it's powering freshness really wakes up you and prepares you for the day. I'm not a morning bath person so that won't work for me but it is a great suggestion none the less. He also mentioned that this is perfect for dryer skin as there are some essential oils in here to tackle the dryness – a perfect all year round! And I'm looking forward to a Lime green bath!
Have you made a visit to Lush recently? What goodies did you pick up?