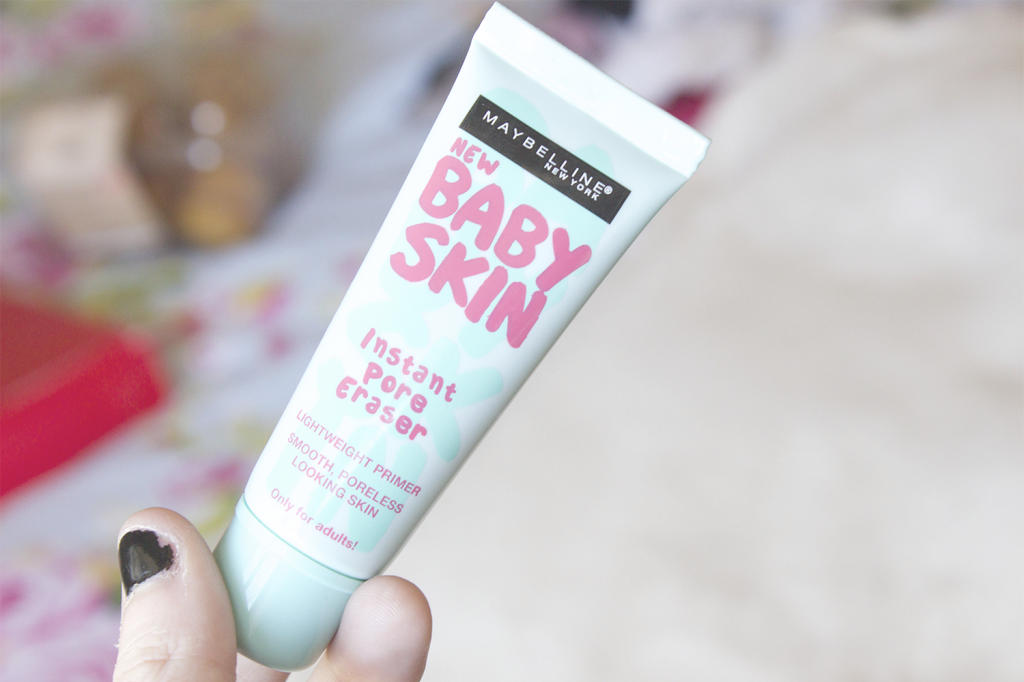 Today I'm talking about a product that has been a little controversial in the beauty blogger world. When Maybelline's Baby Skin (which is strictly for adults… as it says twice on the packaging…) swam over seas and landed here in the UK it almost took it by storm. I've read lots of not so positive reviews about this and was a little spectacle when my mum offered to buy it for me (woohoo thanks mum!). I was running out of Benefits offering (The Porefessional) and didn't want to fork out £19 for it so accepted my mums offer.
I've heard a lot of people say that you're not going to like this if you like the Porefessional and vice versa but I personally think this very similar to the Porefessional. It has the same texture, the same feel on the skin and the same finish. All I can see that is different is the brand, the price tag and the fact that Baby Skin is more like a gel than a very creamy foundation which I felt the Porefessional felt like. In fact, I found it really hard to find any differences between the two at all.
The aim of Baby Skin is to "get poreless, smooth-looking skin". I simply apply a tiny bit of this on my ring finger and dap it over my pores (most prominent around my nose) and I do notice that the appearance of them isn't as bad and they do look smother than they did with nothing on them. This doesn't feel greasy at all on my skin; I've heard some people say they are applying this all over their face thickly – I wouldn't recommend this, just a small amount blended on your pores. Simples! I like this a lot, it's simple, it works and has become a firm favourite in my every day routine and with such a good price tag and pretty packaging, how can anyone resist?