If there's one thing I don't do enough it's appreciate the little things and I literally mean the littlest things. I've found that when you just enjoy life and all the tiny things it includes you feel a lot more happier and just more refreshed. So, this week, I've decided to just look at some of the little treats that have made me smile today.
I'm actually really not a chocolate fan at all but I can never, I repeat never, resist picking up the bag of Giant Dairy Milk buttons when I see them on offer. Just little circles of milk chocolatey goodness! What's best, is that when Sam isn't here, I don't have to share them! Sorry Sam! 😉
I am such a jumper girl and my wardrobe mainly consists of the cosy knitwear. When I saw this gem in
H&M
I just had to pick it up. I feel that white is such a beautiful colour for knitwear and suits everybody. What I love about this is that the knitwear is relatively thin; meaning it's perfect for the awkward weather change between winter and spring, also the fit is perfect, the back is longer than the front (my favourite) and the sleeves are nice are long and don't sit awkwardly on my wrist.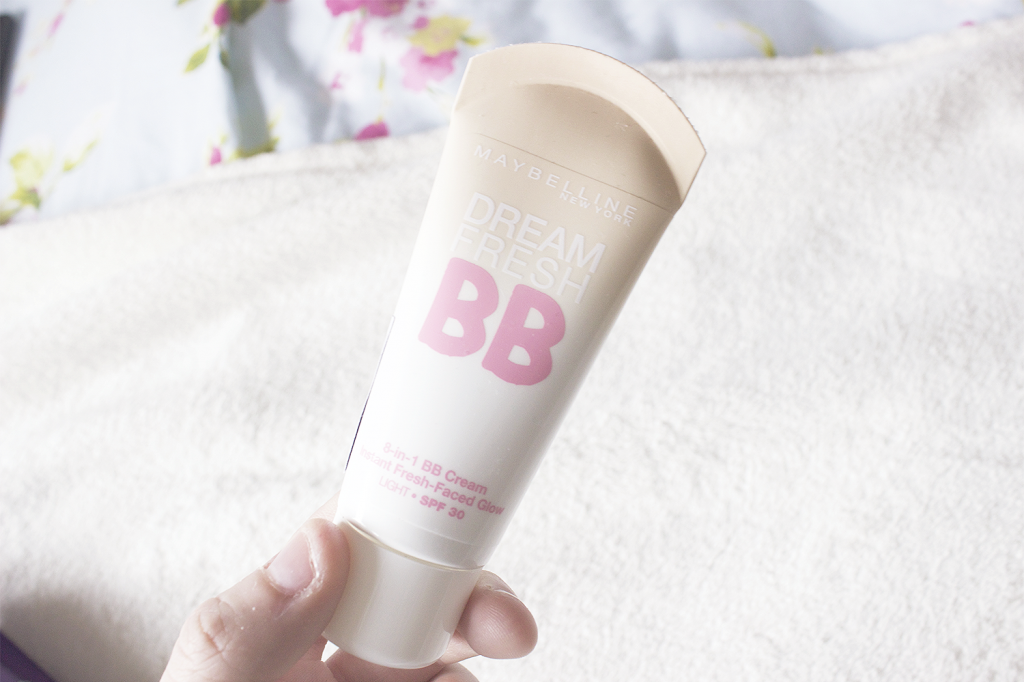 After having lots of annoyances with foundations recently, I ran into Boots and picked up a trusty favourite that I knew wouldn't let me down. Maybelline Dream Fresh BB cream is normally my Summer foundation but I love the finish so much and missed using it that I decided to pick it up months early. You can see my full review here.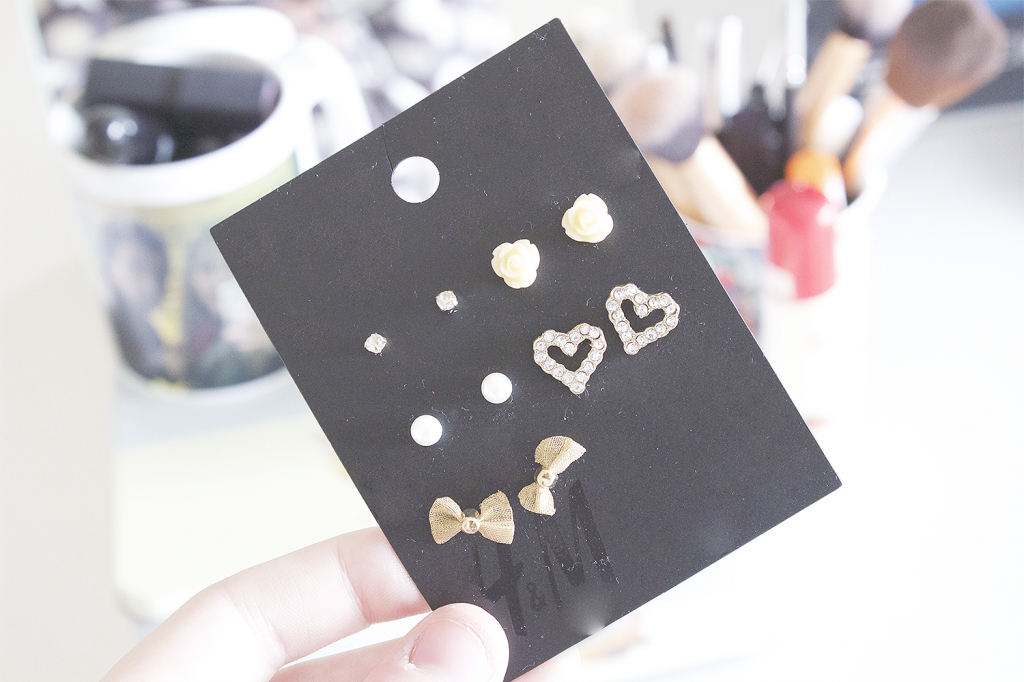 Also in H&M (which I am loving at the moment, so many beautiful pieces) I picked up this little set of earnings. I also forget to wear earrings and forget how much they can 'finish' your look. I loved this set because it contains some simple earrings (the small gem ones are so beautiful yet subtle) and then some more dressed up pieces. The photo doesn't do the little bow ones justice; they are just so delicate and stunning, the little mesh pieces as so beautifully made and they just look so elegant. So very happy with this set.
Last but not least, my little space on the web! My blog and I have been having a love/hate relationship as of late but after some brainstorming and hard-thinking, I've decided what kind of direction I would like Simply-Abbi to go in. I've finally felt the motivation to be organised and to write about what I love and what I feel the need to share with you guys. Thank you all so much for sticking with me and expect to see a lot more content and fun here on Simply-Abbi! Yaaaay!