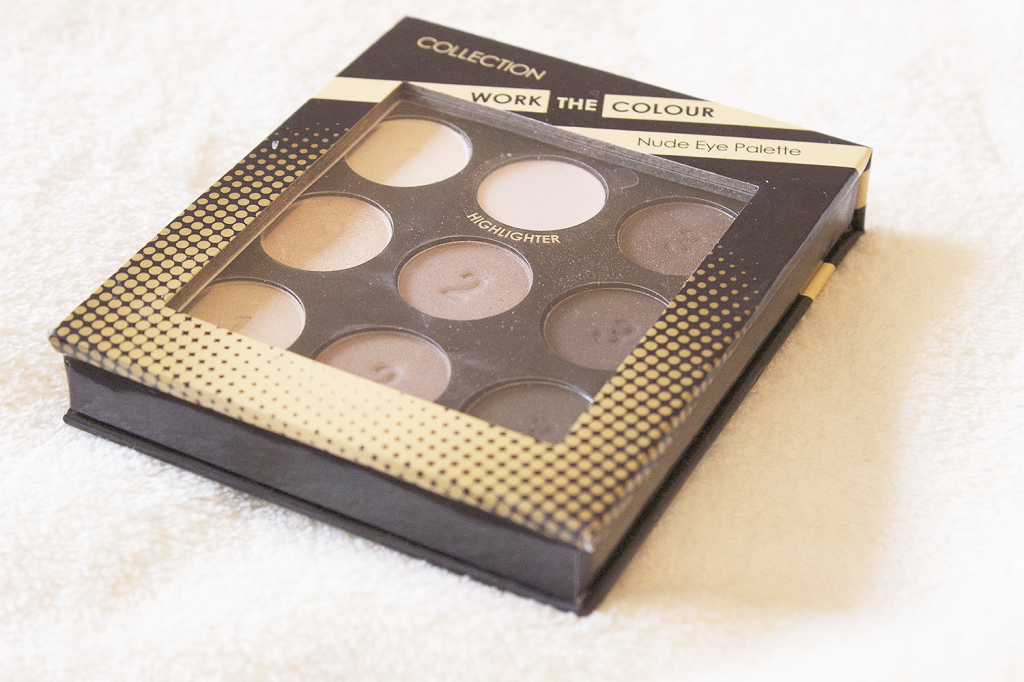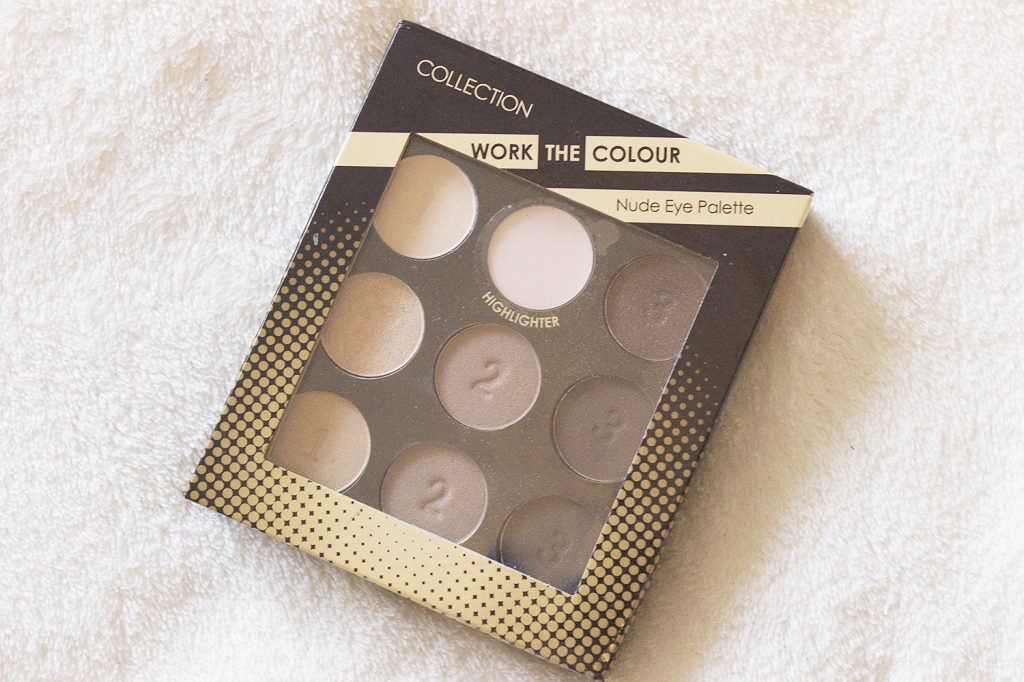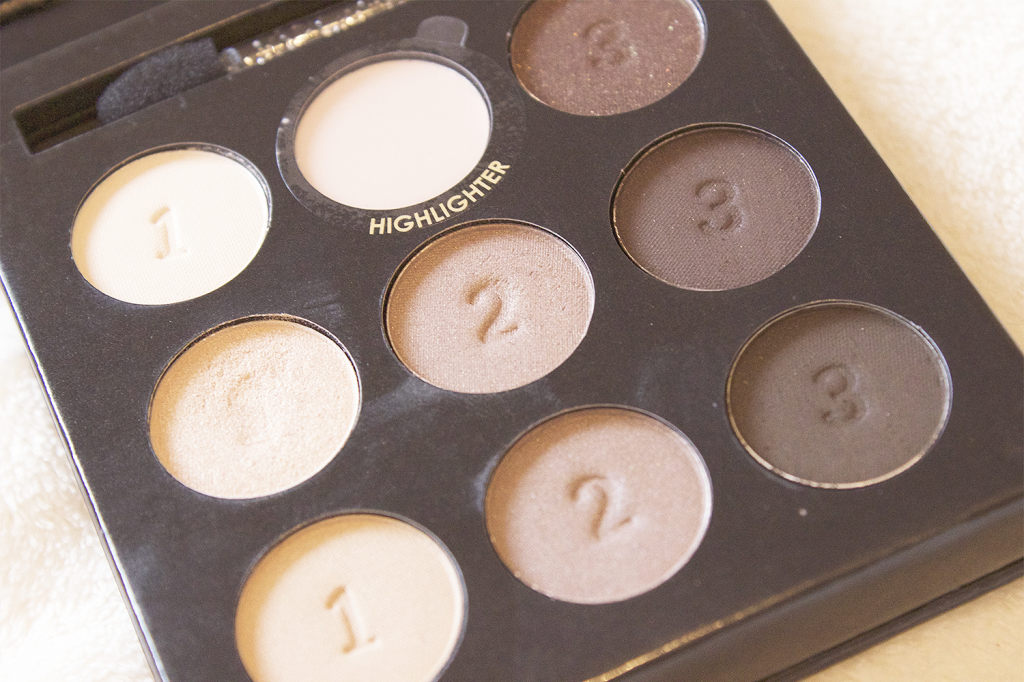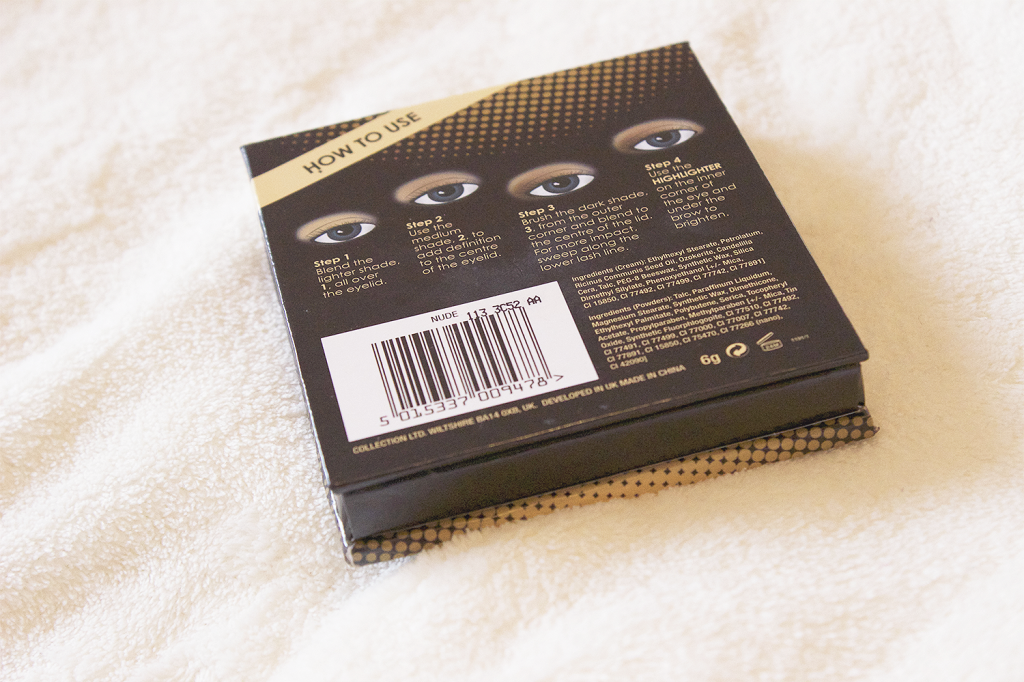 I have loved Collection (2000… you know… back in the day!) palettes and eyeshadows ever since I started my make up collection and their previous smokey eye palette was actually my staple 'go-to smokey eye palette' for well over a year. So, I was very intrigued and excited by their new collection (boom… see what I did there?!) of palettes that have literally just appeared on Superdrug shelves.
For just £3.99 (£2.99 introductory price) you get 8 smallish eyeshadows and one cream highlight shade. First things first; all the shades are shimmery. Whaaaaaat? Even the darker shades I thought were matte actually have small amounts of shimmer in. I'm a little bit let down by this – any good neutral, or nude as named, palette should have a few shimmer lid shades and then some matte shades perfect for the outer corner or crease so… yep, a little sad face is needed here 🙁
Regardless of the shimmer (this is just a personal issue… doesn't actually affect the product at all) these shadows, as expected, are really, really nice. They are super pigmented, even the lightest shades in the palette and apply to the lid so easily. I was initially worried about fall out but… again, no problems with this at all! I haven't noticed any fall out at all from any of the shades which is just such a good point for me! The highlighter shade is very creamy and very easy to work with but it is very light in colour which sometimes just doesn't look that good!
Honestly? I don't want to complain about this palette too much because I have been using it every day (the colours are wonderful, I sweep the second shade 1 over my lid and then the first shade 2 very lightly in the crease – such a beautiful everyday subtle look.) but I do feel in reality you're only getting six shades instead of 8 as both the second and lower third shades are basically the same colour. I find it very hard to see any differences! Plus, the packaging just isn't great at all, cardboard just ins't travel friendly. I have a few dents in mine from just being in my makeup bag from Brighton to Essex – something I wouldn't of had a problem with if the packagaing was plastic.
So overall, I'm a bit torn in two over this. For £3.99 I really shouldn't complain but I do just wish the packaging wasn't cardboard and the shades were a lot more varied. But the eyeshadows themselves, which I guess is what you are paying for, are amazing and I am really enjoying using them. If you can look past the little imperfections, then you will really enjoy this palette and like I said, this is very purse friendly so all in all, I guess it's not too bad really!