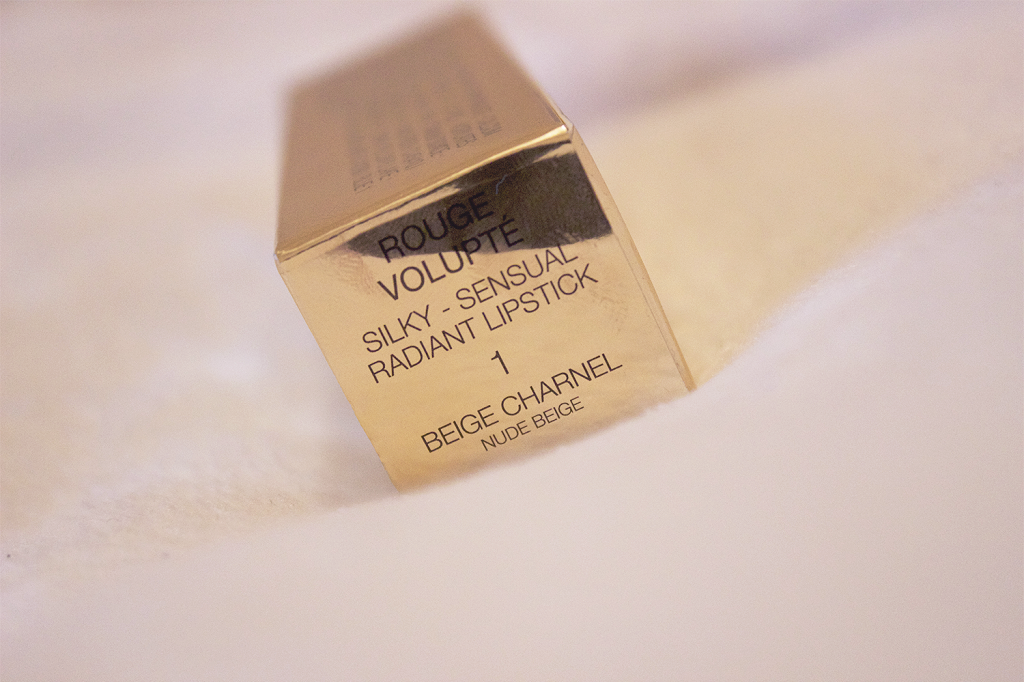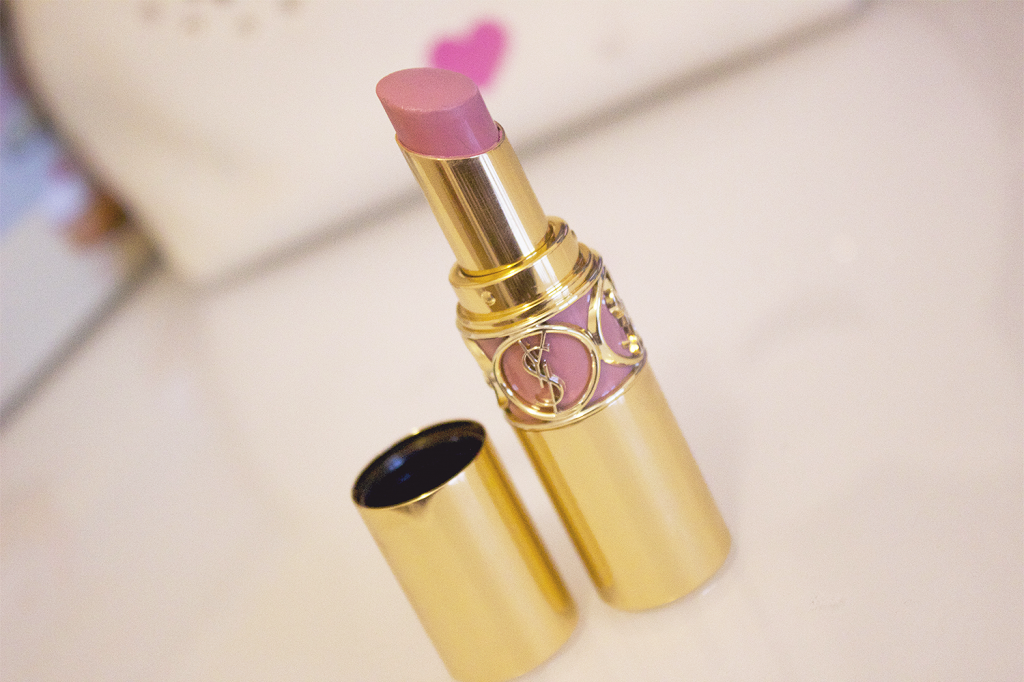 There is no make up item I adore more than I adore lipsticks; I am, without a doubt, a lippy girl through and through. So the day that this little beauty popped through my door I literally couldn't contain my excitement. This lipstick has been on my wish list for as long as I can remember; I wanted it for well over a year now but have never been able to justify buying it before now. And… let's just say, I maaaaay have worn this every day since it came.
YSL lipsticks are known for their gorgeous and elegant packaging, I adore gazing at their stand as everything all looks so expensive and classy. You definitely feel rather glamorous pulling the infamous gold tube out with the signature YSL engraved around the middle. No one can resist such beauty! (Well… at least I can't.)
I picked the shade 01 Nude Beige purely because it looked like a lovely baby pink but wasn't too Barbie-fied and I couldn't of been more right (modest there ;)), this is exactly how I thought this would look and is perfect for everyday or even teamed with a smokey eye. Completely spot on with 'what you see is what you get' – something not all lipsticks can claim! I adore it!
As for the actual formula, well, I've built up quite a big lipstick collection, you know, a few here and there 😉 and I must say, this lipstick is one of the creamiest and most pigmented formula's I have ever tried. This applies on your lips like a dream and is intensely glossy but not even the slightest bit sticky. I literally cannot fault the formula at all. I don't have to worry about applying this and it picking up the dry parts of my lips, it literally disguises them; I don't have to worry about my lips drying like crazy after a while as this doesn't happen at all! This is basically my perfect lipstick with all my favourite quality's in one!
Infact, I love it so much I have already added the other colours on my wish list – there isn't one I don't want! What's better? They're worth every penny!