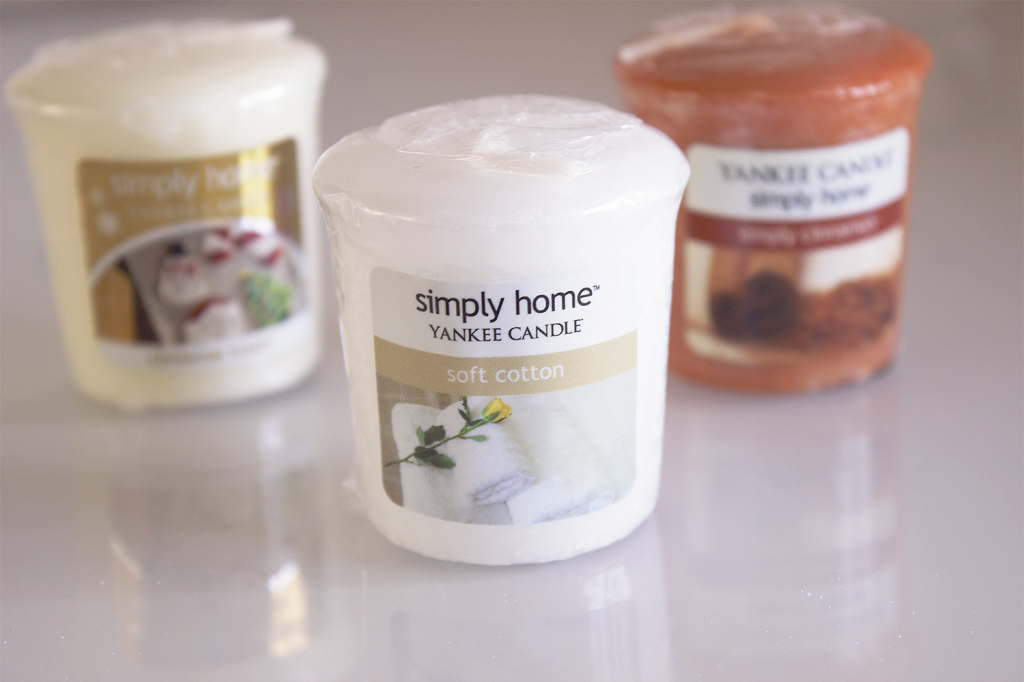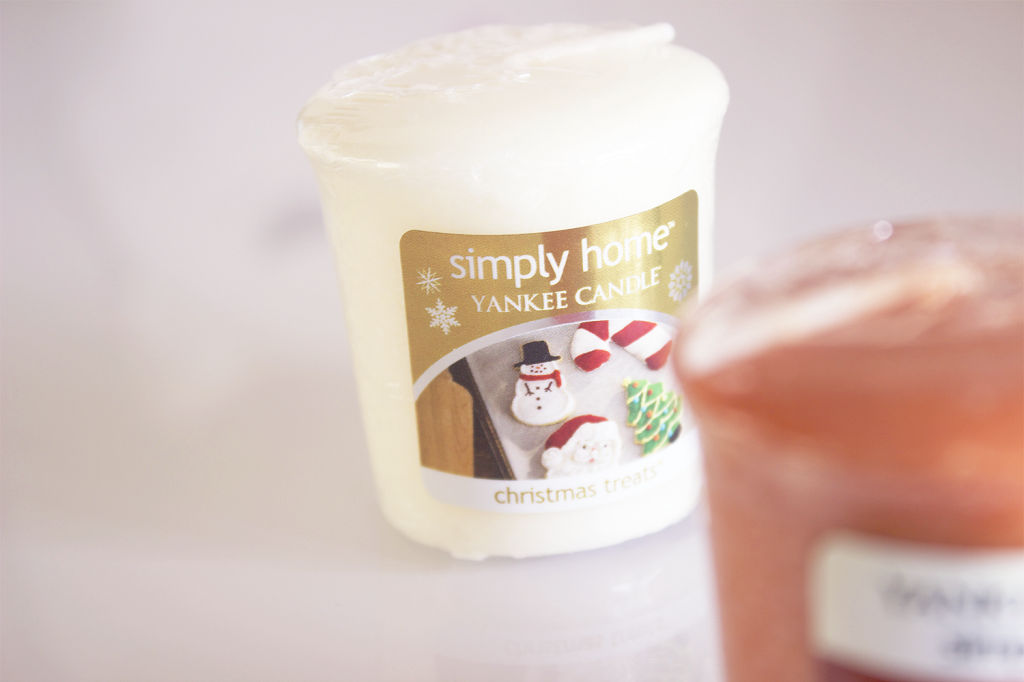 Another blogger talking about candles?!" I hear you say, well, unfortunately…. yes. Many thanks to the blogging community, I have to also put my hand up and admit that I too, have an addiction to sweet smelling candles. It all started back in Winter '12, when I popped into Clintons and purchased my first ever Yankee candle. Since then, the times have become unclear and I'm not quite sure how this all spiralled out of control…
Whilst browsing the Tesco's aisles recently, I saw my hand outstretch and place three tea light candles into my bag; by the time I had noticed such monstrosity it was too late and I was already at the tills.
Ok, I can't keep that up anymore and I'm just going to tell you about the candles ;). The three I picked up were Soft Cotton, Simply Cinnamon and Christmas Treats. They are all really different and none of them are similar at all so I've really enjoyed switching them up over the last few days. I have to say, I think Simply Cinnamon is my favourite, Cinnamon is one of my favourite scents so I literally cannot resist to have this one burning at all time.
Soft Cotton is such a beautiful, calming and relaxing scent; I love having this one burning before I go to bed as it truly relaxes me and leaves my room feeling so fresh and just… natural. That's the best way I can possibly describe it, not a fake sickly scent, just lovely and natural.
As for Christmas Treats, this is just a lovely scent that reminds me of the smell of a kitchen when you're backing. I just love it! The scent reminds me of sugar cookies with icing and it's just irresistible. What's best is that this isn't distinctly Christmassy so I can get away with burning it after the Christmas period has been and gone ;).