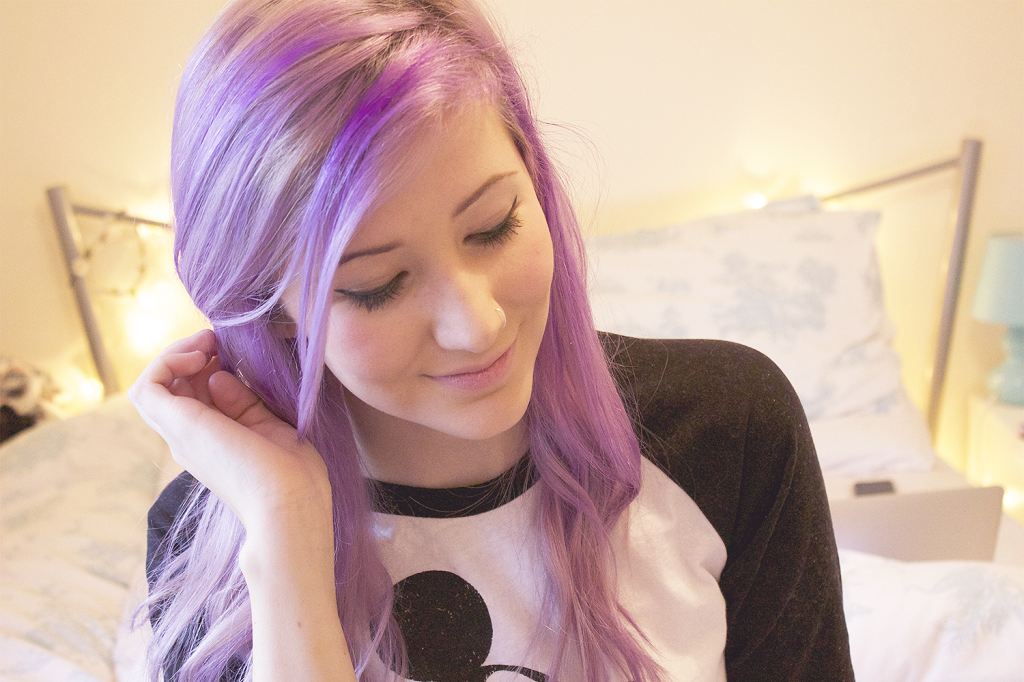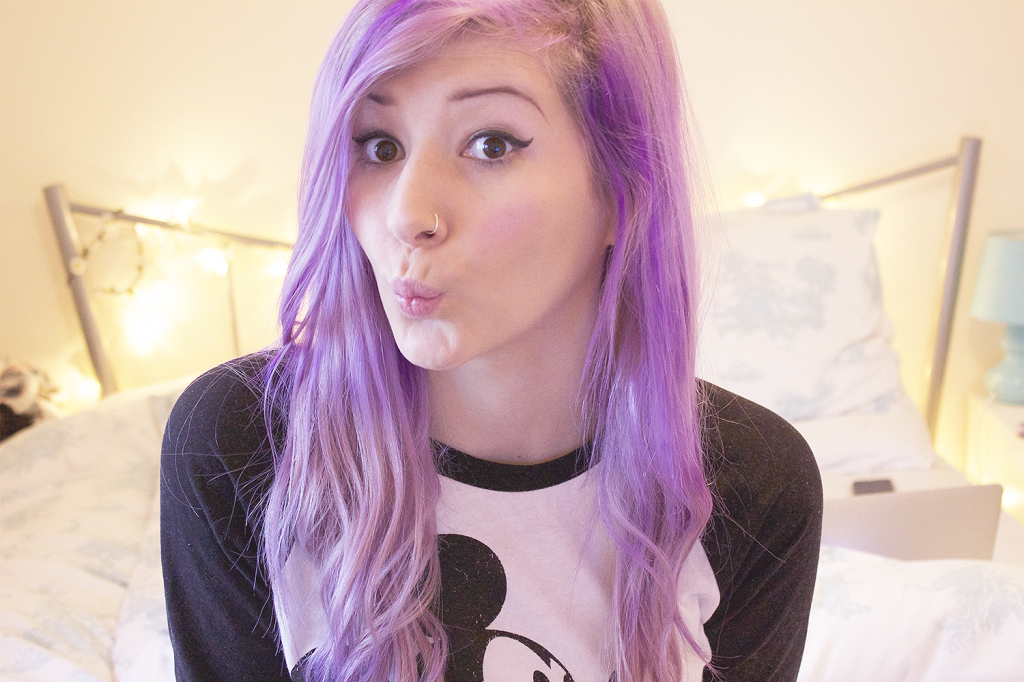 Yes, you see right, I have bitten the bullet and dyed my hair back to purple and here we have the ultra-posey 'Hey I have purple hair' pictures to prove it. I knew it wouldn't take too long, you see, purple hair is probably my one true love, I would say Harry Styles as well, but it's probably rather unlikely he's going to fall in love with me and serenade me with 'What Makes you Beautiful' under the moon and the stars in Paris…. so we'll go for my second best option which is purple hair. I'm not entirely sure why; but I just love it. I get way too bored with my hair which is why having blonde (though slightly damaged) hair is perfect for me as it allows me to just pretty much slap whatever colour I want on there.
Anyways, I used 'Directions' Violet hair dye mixed with conditioner to achieve this rather vibrant look and d'yknow what? I actually pretty like it considering it was done first thing in the morning on Thursday due to not wanting to do my report. Opps! And I just couldn't wait to show it off to all of you! Can I get a whoop whoop? No…? Ok..
Also, sorry for the lack of updates on the old blog and Youtube… I have these little things called exams coming up next week and turns out they are quite a big deal in the slightly crazy world of university so I've been dedicating most of my time to them I'm afraid! But, I have filmed a video for you all today so hopefully that will be appearing on my channel on Wednesday. How very exciting! 😉 Oh, I would like to say a MAHOOSIVE thank you to everyone who clicked subscribed on my Youtube channel, I have over 200 subscribers! YAAAY! Of course, if you haven't subscribed, you may do so
here
and I will love you forever and ever and ever and ever and ever and ever and yay. Thank you!