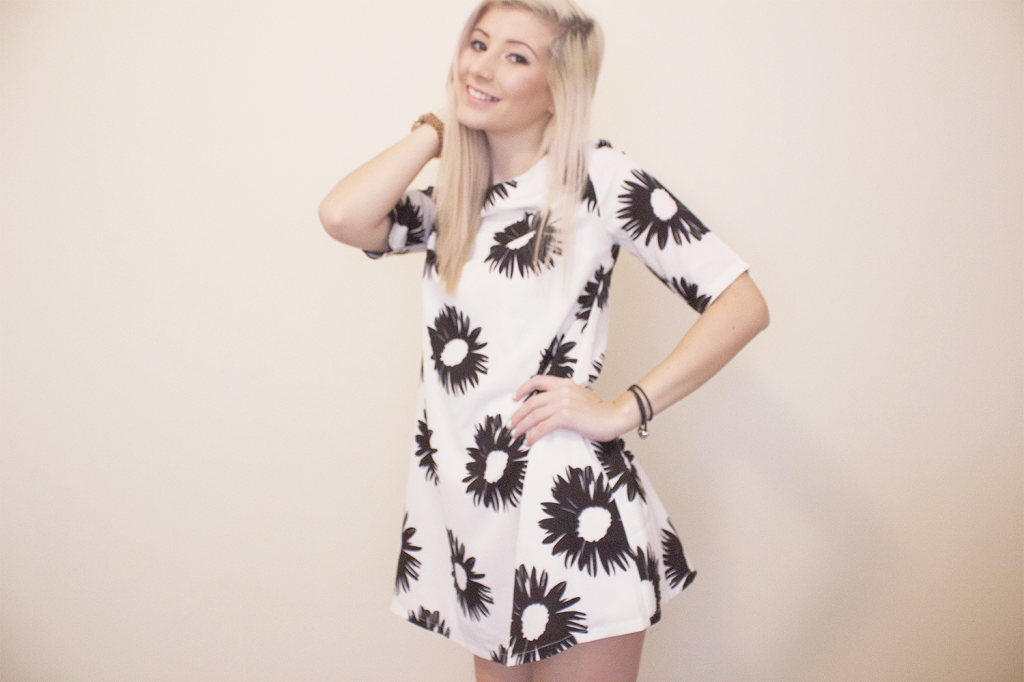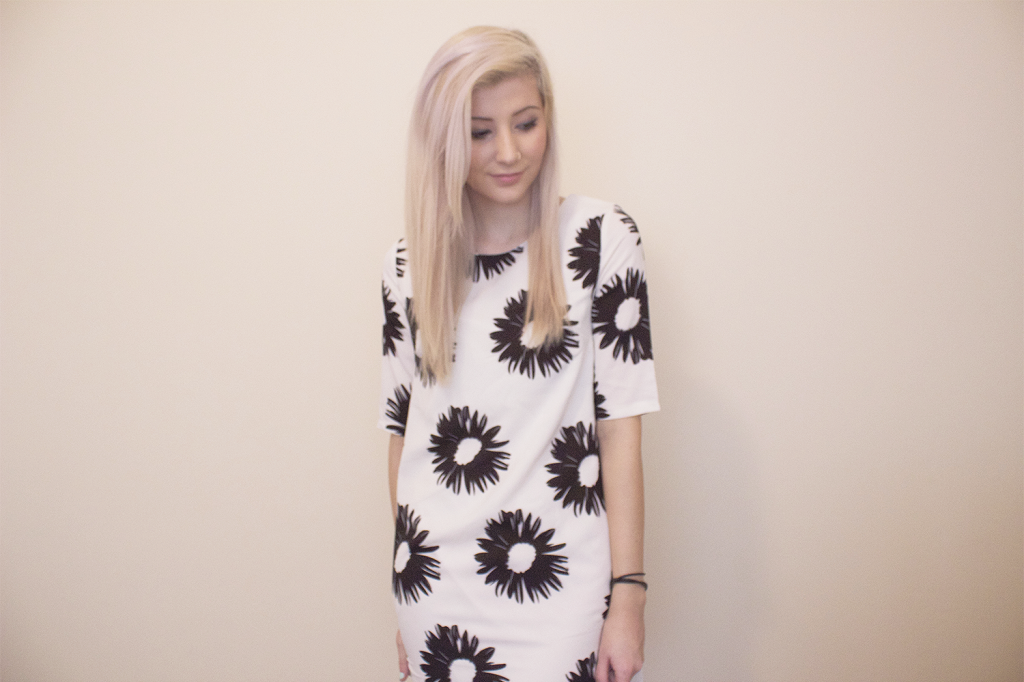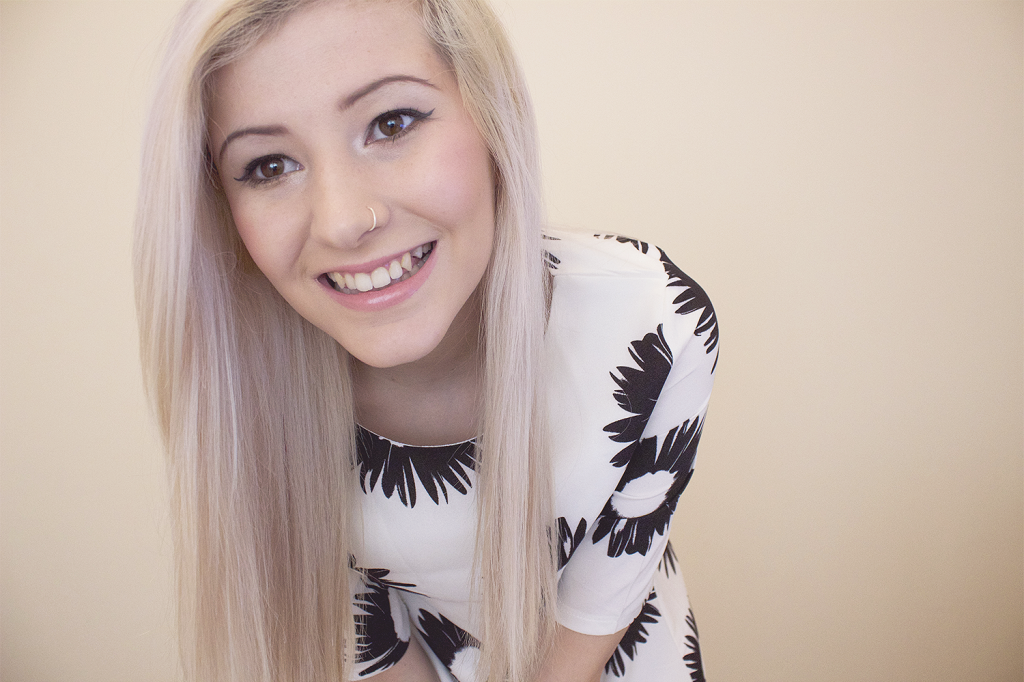 Sooo all I've learnt from this is that I am terrible at taking OOTD's. But now we've all seen the awkward pictures we can all move on with our lives! Don't worry, I have now figured out that next time I try I will be requiring the assistance of someone (most likely Samuel…). But I just had to show you this stunning dress I ordered online recently.
I have had a little obsession with daisy (or just floral in general) print recently. I'm not too entirely sure where it sprung from but I have just been lusting over clothes with a nice daisy print all over them. I was just casually browsing the
Missguided
website recently and as soon as a I saw this beautiful little shift dress, it was added to my basket and ordered as quickly as Sam could say "so how much is it?" Within a few days it was at my door and I couldn't have been more in love.
I've never owned a shift dress before (I've found they're not always the most flattering fit) so I was troubled as to how to style one but I think I've got it figured out now. This looks great with some frilly socks or tights as just socks are certainly not weather appropriate, black booties and a plain leather jacket. Wooo. Simpleness is most definitely the way forward with this.
So basically I've fallen in love and just had to share it with you, sharing is caring, right?