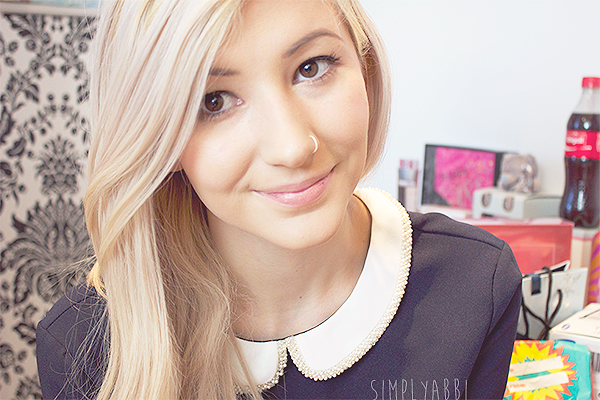 If there is one makeup item I am incredibly fussy about, it's foundation. For me, skin is the most important thing, if that isn't right (for me) when doing makeup, then it ruins the whole look. I am incredibly picky about foundation so when I was on the search for a new one, I searched high and low for my perfect foundation. So, say hello to L'oreal Infallible foundation.

This foundation claims to be a long-lasting perfecting foundation and claims to last for up to 16 hours. Whilst it might not last for 16 hours, this foundation does last for exactly how long I want this too, I wear my foundation for around 10 hours a day and this basically stays the same throughout the whole day; it's really incredible.
The coverage is a light medium but it's easily buildable to a much better coverage if that's what you're after. Whilst this doesn't cover redness all that well, this doesn't turn cakey at all when you build this up to a higher coverage. But be warned, this does look quite unnatural the more you apply. This doesn't adhere to any dry areas and just sits nicely on the skin and it doesn't feel heavy at all. This also blends really easily and it's a quite thin consistency which means that it's really easy to work with allowing you the time to really apply and blend into the skin.
Another thing I like about this foundation is that it gives a semi-matte finish, not too shiny and not too matte, lovely! I have combination skin; dry areas around my nose and chin but a little bit oily else well and that is the finish for me. I do like to add powder over the top though because after a few hours without powder, this goes a lot more shiny on me but the initial finish is lovely and this stays put with powder.
I know there are very mixed reviews on this foundation, but for me, it's definitely a winner! I've been reaching for this every day since I've brought it and it just looks lovely on my skin, it's definitely worth a try!